11-18-2021 to 12-18-2021
To place your ad, email tubecitytiger@gmail.com. Ads start at $1 per day, minimum seven days.
Public welcome as 10 bands, including McKeesport Area, perform
By Bonnijean Cooney Adams
The Tube City Almanac
October 14, 2021
Posted in: McKeesport and Region News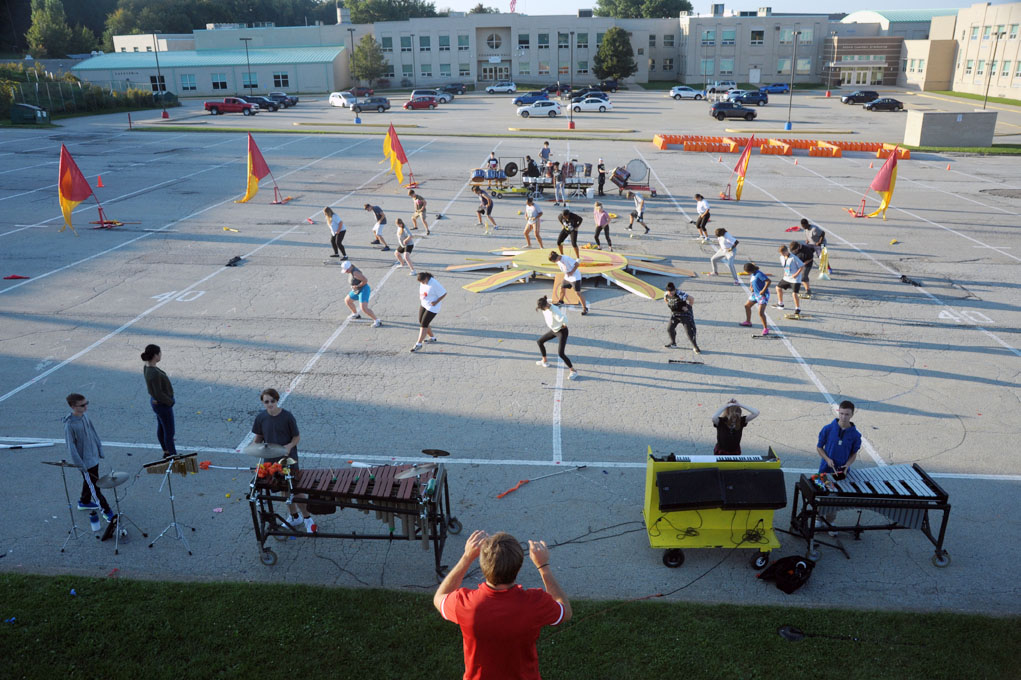 Drum major Josh Wos leads the Tiger Marching Band in fine tuning "SOLARbration!" for its exhibition at the Oct. 16 home show. (Bonnijean Cooney Adams photo for Tube City Almanac)
---
After months of preparation, McKeesport Band, Orchestra, and Guard Boosters will host the Tournament of Bands Competition home show on Saturday.
It will feature performances by 10 high school bands and and exhibition by the home band of its popular "SOLARbration!" The show starts at 5 p.m. at Weigle-Schaffer Stadium, 1960 Eden Park Blvd.
"This season has been a very memorable one with the return of band competitions and our home show showcasing the music talents of so many young people," McKeesport Area High School Tiger Marching Band director Drew DeCarlo said.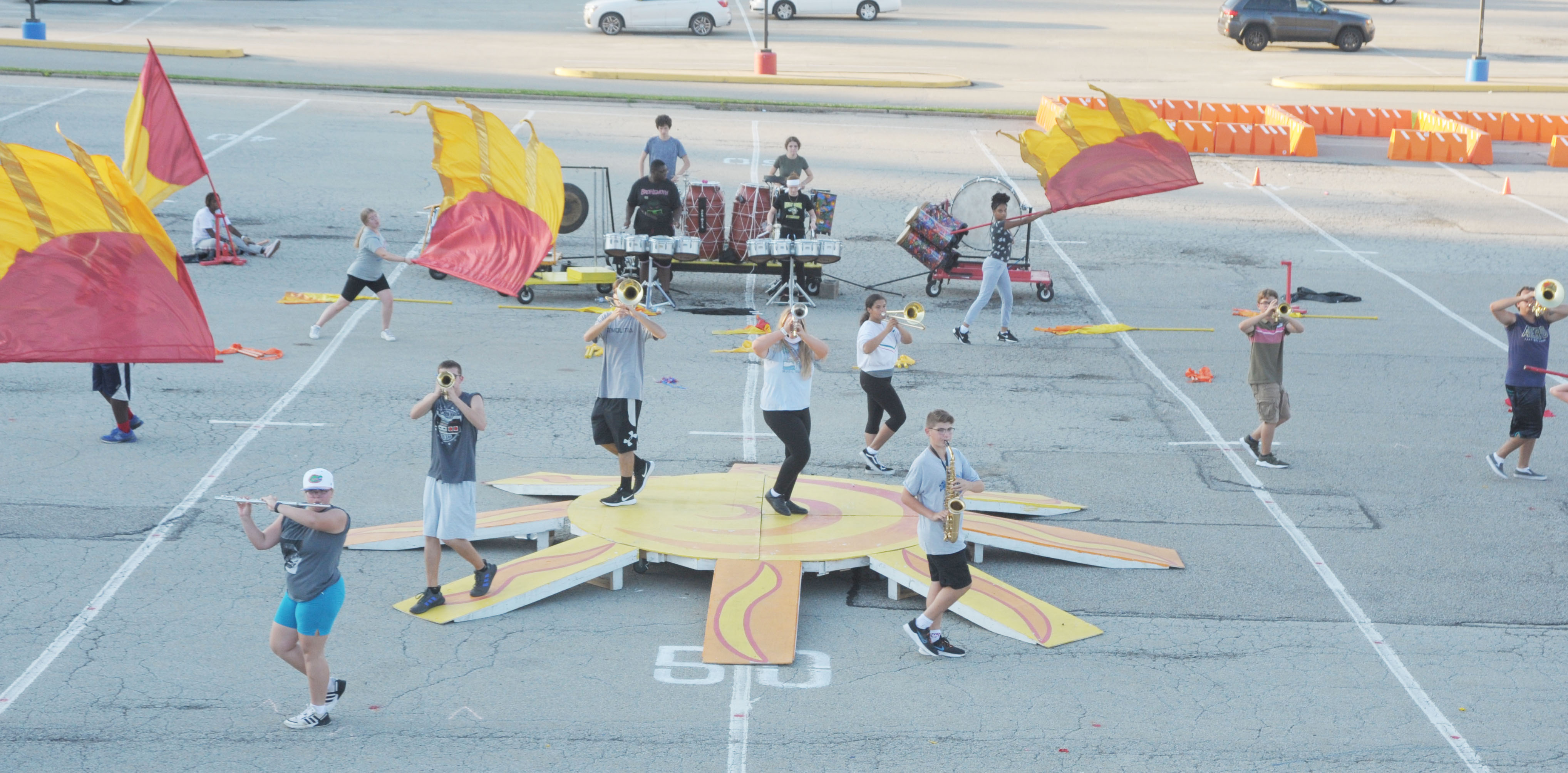 Tiger Band and color guard make good use of the central sun prop for the 2021 show during an evening practice session. (Bonnijean Cooney Adams photo for Tube City Almanac)
---
Boosters secretary Jennifer Martino said the organization knew back in May that a return to competition and a home show were a possibility, after last season's activities were curtailed because of COVID-19.
President Jen Wos said event brainstorming began in earnest in June.
"Mr. DeCarlo secures the date and organizes the bands," boosters vice president Lisa St. Clair said, "and we start estimating approximately how many people we might expect.".
Many volunteers are needed to help make the event a success, with proceeds going to the booster group that supports the orchestra, color guard and winter guard, in addition to the band. They put in at least 12 hours on home show day, Wos said.
Food at the concession will feature a variety of items, including haluski and other favorites usually available during home football games, plus baked goods.
Walking smores and walking apple pies add a different touch to the usual bake sale items, Wos said.
Attendees can participate in a 50/50 and basket raffle, and there will be air and candy grams available.
"The community has been so supportive of the band and football teams," Wos said, with packed stands at home games this year.
DeCarlo said he is excited to be able to provide an in-person home show once again, "especially with the many talents of all the participating band students and our band gets to celebrate each other's talents and appreciate each other in competition."
He also credited the boosters for all their hard work, saying, "A huge compliment to the booster program who put on the show every year here at McKeesport and do a fantastic and amazing job organizing, planning, and executing the show every year.
"A special thank you goes out to the Tournament of Bands and the National Judges Association for the platform of competition for our home show," DeCarlo said. "They always judge and commit themselves to all the performing students and bands at such a high level of class."
---
Bonnijean Cooney Adams is a freelance contributor. She can be reached at adamsclick@aol.com.
Originally published October 14, 2021.
In other news:
"W.N. Church Plans Ele…" || "Former Murphy Warehou…"