(Advertisement)
Tube City Community Media Inc. is seeking freelance writers to help cover city council, news and feature stories in McKeesport, Duquesne, White Oak and the neighboring communities. High school and college students seeking work experience are encouraged to apply; we are willing to work with students who need credit toward class assignments. Please send cover letter, resume, two writing samples and the name of a reference (an employer, supervisor, teacher, etc. -- not a relative) to tubecitytiger@gmail.com. (4-11-2023 to 4-30-2023)
To place your ad, email tubecitytiger@gmail.com.
Ads start at $1 per day, minimum seven days.
By Jason Togyer
The Tube City Almanac
April 29, 2016
Posted in: McKeesport and Region News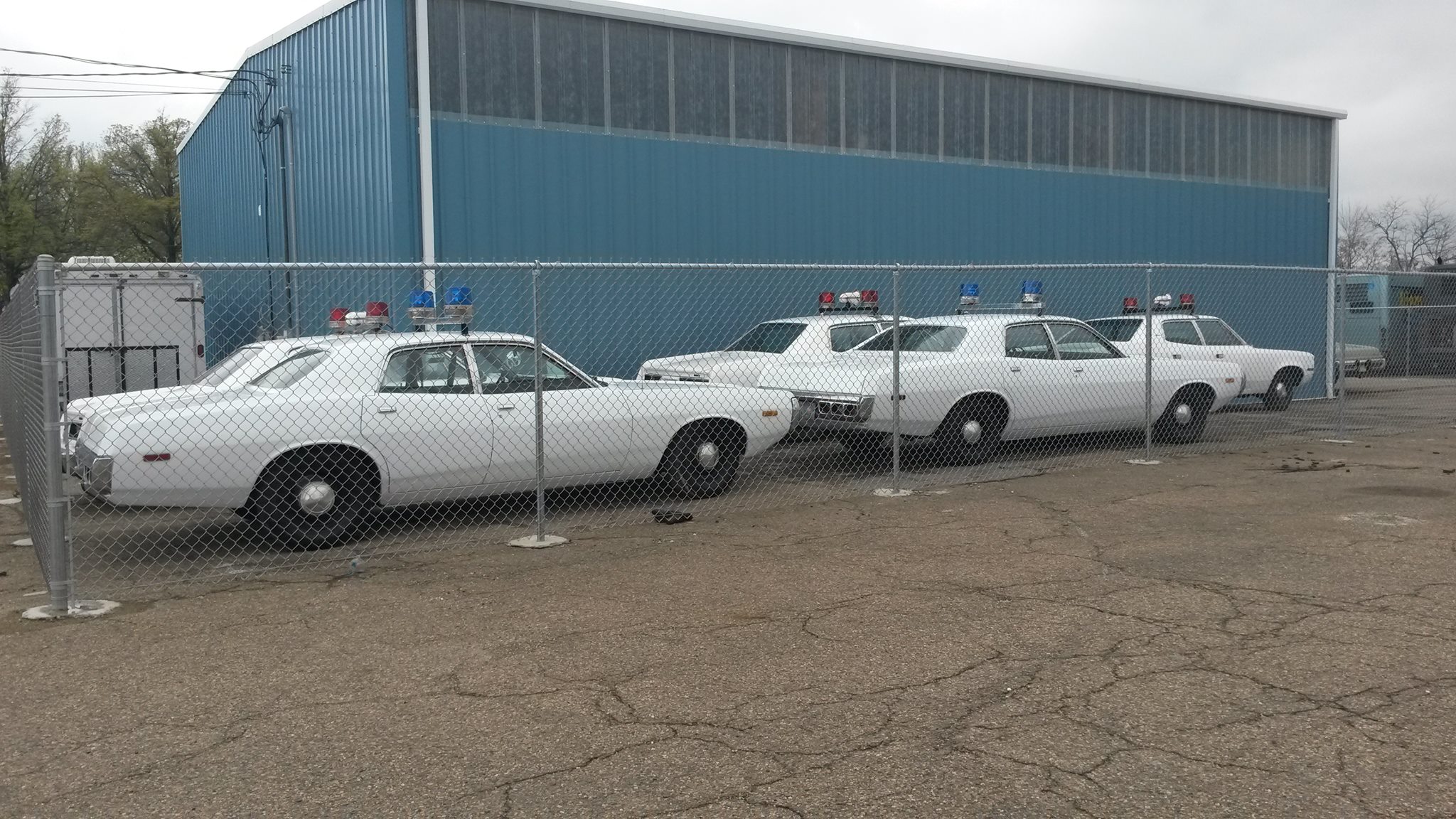 <br>
A sharp-eyed reader who would prefer to remain anonymous spotted these vintage 1970s Plymouths and AMC Matadors being turned into police cars at a shop on Lebanon Road, near the West Mifflin municipal building, and sent us this photo.
"Is the West Mifflin police department going retro?" our reader asked. Maybe. Or else Sheriff Rosco P. Coltrane of "The Dukes of Hazzard" is in town --- he did wreck an awful lot of similar police cars on that show.
We don't know for sure, but it seems more likely that they're being prepared for the new Netflix series "Mindhunters," which starts filming in Pittsburgh in May. In March, Pittsburgh's Nancy Mosser Casting put out a request asking owners of cars from the 1960s through early 1980s if they were interested in participating.

According to published reports, the series focuses on two FBI agents who were pioneers in behavioral profiling in the 1970s. It's being produced by actress Charlize Theron and producer/director David Fincher (who co-created Netflix's "House of Cards" with Kevin Spacey) and is scheduled to star Jonathan Groff of "Glee" and Anna Torv of "Fringe."
Shooting on "Mindhunters" is expected to continue in Pittsburgh through December. The show is based on the book "Mind Hunter: Inside the FBI's Elite Serial Crime Unit," by John Douglas, a former FBI special agent, and writer Mark Olshaker.

Originally published April 29, 2016.
In other news:
"Greater Allegheny Pro…" || "Valley Men Plead Guil…"