(Advertisement)
McKeesport Housing Authority is opening the Section 8 waiting list
Housing Choice Voucher Program
The McKeesport Housing Authority will be accepting applications for the Housing Choice Voucher Program (Section 8) Waiting List.
When?
April 10, 2023, 8:30 AM @ 2901 Brownlee Ave. McKeesport, PA 15132.
NO APPLICATIONS WILL BE ACCEPTED BEFORE THE ABOVE POSTED TIMES.

APPLICATIONS WILL BE DATE AND TIME STAMPED UPON RECEIPT. APPLICATIONS CAN BE SUBMITTED IN PERSON, FAX 412-673-1706, EMAIL TO BBRAY@MCKHA.ORG.
You can download a blank copy of the application from www.mckha.org.
Where?
At www.mckha.org or any of the rental offices at Crawford Village, Harrison Village & McKeesport Towers

MULTIPLE APPLICATIONS WILL NOT BE ACCEPTED. PLEASE DO NOT CALL FOR YOUR STATUS —- NO INFORMATION WILL BE GIVEN OVER THE TELEPHONE. YOU WILL BE NOTIFIED VIA THE US MAIL. IT IS CRITICAL TO KEEP YOUR INFORMATION UPDATED WITH OUR OFFICE IF IT CHANGES. IF WE ARE UNABLE TO CONTACT YOU, YOU MAY BE REMOVED FROM THE WAITING LIST.
To place your ad, email tubecitytiger@gmail.com.
Ads start at $1 per day, minimum seven days.
Store, founded 76 years ago, to close June 25; business is for sale
By Jason Togyer
The Tube City Almanac
May 18, 2022
Posted in: White Oak News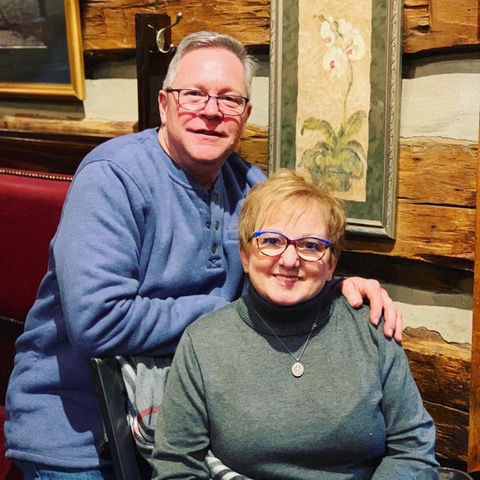 Russ and Bernadette Breitinger have announced plans to retire from their family business, Breitinger's Flowers in White Oak. Founded 76 years ago in McKeesport, the business is for sale and will close in June. (Submitted photo)
---
After 76 years in the blooming business, the Breitinger family is hanging up its pruning shears.
On Wednesday, Breitinger's Flowers in White Oak announced plans to wind down operations next month. The last day of business will be June 25, said Bernadette Breitinger, wife of Russ Breitinger, whose father founded the business in 1946.
The first store — a one-room, one-person shop — was located on Versailles Avenue in McKeesport. Russ Breitinger took over the business, now located on Cool Springs Road at Route 48, in 1979.
"Our daughters and their families both live out-of-state, and we'd like to be freer to visit with our grandchildren," Bernadette Breitinger said in a press release. "When you own a business, it actually owns you, and these 65-year-olds are worn out."
Both the building and the business are for sale, together or separately, she said.
"There is some interest from potential buyers, several of whom are florists," Bernadette Breitinger said.
The family wanted to announce the upcoming closure to customers, she said.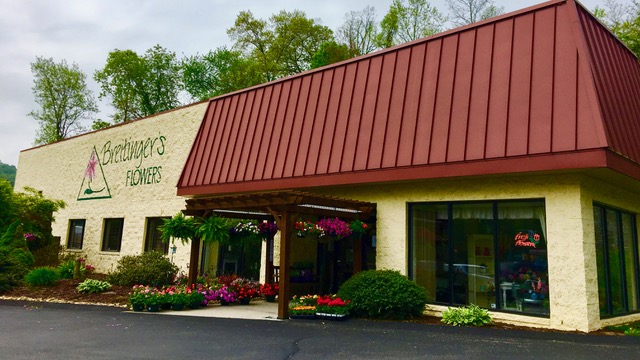 (Submitted photo)
---
In search of a higher traffic location, the store moved to White Oak in 2007, and after that, as Bernadette Breitinger joked, the already popular store "bloomed." Among other changes, the new, larger store offered a wider array of gift items and potted plants.
Bernadette Breitinger joined the business in 2013 after retiring from a 33-year nursing career, and took over online marketing and social media for the store.
But, she said, independent local florist shops are having a harder time than they used to. According to trade publications, the demand for floral arrangements has decreased at the same time that large grocery and discount stores, such as Walmart, have increased their sales of fresh-cut flowers.
The U.S. Bureau of Labor Statistics estimated that the number of jobs for florists is expected to decline by 20 percent between 2020 and 2030.
The COVID-19 pandemic also negatively affected the floral business. Funerals were canceled, many churches and temples went to online-only services, and many in-person gatherings, such as anniversary parties, were postponed or downsized. The pandemic also caused shortages of decorating material and disruptions to cut flower supplies.
When Herb Breitinger started the business, Bernadette Breitinger said, it was a one-room, one-person flower shop. He closed at 12 noon to make deliveries himself, and then made a second round of deliveries in the evening. His wife, Iris, a former nurse, did the bookkeeping.
There were 11 other local flower shops in McKeesport alone at the time, she said. Breitinger's is one of only three still remaining in the McKeesport area.
Russ Breitinger grew up in the family business, with his parents watching over him in a playpen as they worked. A graduate of Slippery Rock University, he also was active in Florists' Transworld Delivery, formerly a cooperative wholesaler owned by its members, which he served as a regional director.
Bernadette Breitinger said the store has been grateful for its employees, including one floral designer who started at the shop when they were 14 years old, and retired this week at age 80.
"We offer many thanks to our wonderful community and customers for years of support," she said.
Originally published May 18, 2022.
In other news:
"Scouts Add Shine to C…" || "Library Gears Up for …"