By Submitted Report
The Tube City Almanac
September 15, 2022
Posted in: Announcements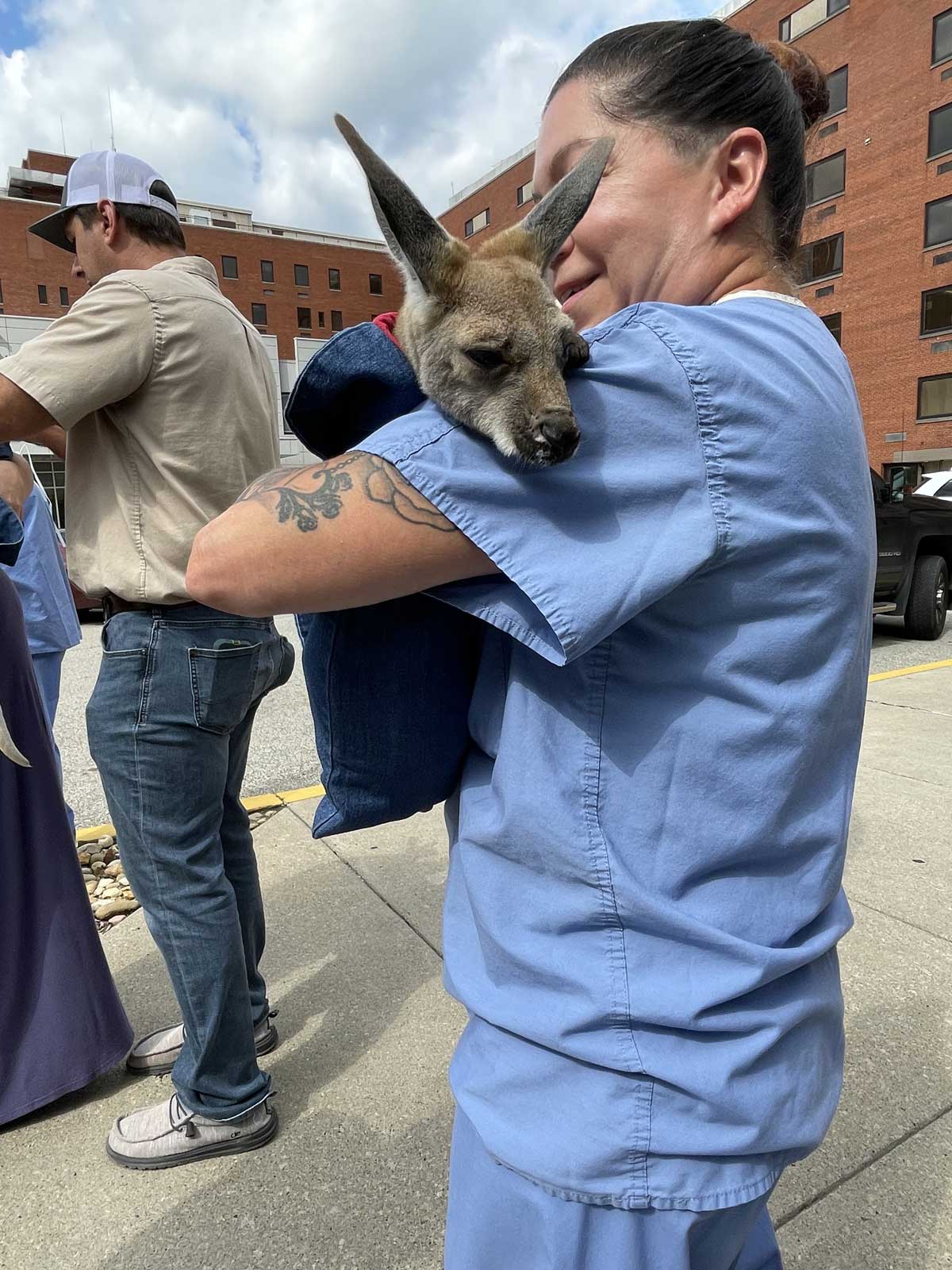 (Submitted photos)
Baby kangaroos visited with health care workers on Wednesday afternoon in the courtyard of UPMC McKeesport hospital.
The joeys, raised on Aldinger Farms near Harrisburg, also visited UPMC East hospital in Monroeville.

"For the past two years, health care workers have faced numerous challenges," said a UPMC spokesperson. "Bringing the kangaroos to visit UPMC East and UPMC McKeesport and spend some time with the employees is a fun way to recognize their hard work and dedication."
Shown with one of the baby kangaroos is Beth VanGelder, an environmental services employee in the operating room.
Originally published September 15, 2022.
In other news:
"Kane Fun Walk Will Ra…" || "Shriners Band Comes t…"