(Advertisement)
McKeesport Housing Authority is opening the Section 8 waiting list
Housing Choice Voucher Program
The McKeesport Housing Authority will be accepting applications for the Housing Choice Voucher Program (Section 8) Waiting List.
When?
April 10, 2023, 8:30 AM @ 2901 Brownlee Ave. McKeesport, PA 15132.
NO APPLICATIONS WILL BE ACCEPTED BEFORE THE ABOVE POSTED TIMES.

APPLICATIONS WILL BE DATE AND TIME STAMPED UPON RECEIPT. APPLICATIONS CAN BE SUBMITTED IN PERSON, FAX 412-673-1706, EMAIL TO BBRAY@MCKHA.ORG.
You can download a blank copy of the application from www.mckha.org.
Where?
At www.mckha.org or any of the rental offices at Crawford Village, Harrison Village & McKeesport Towers

MULTIPLE APPLICATIONS WILL NOT BE ACCEPTED. PLEASE DO NOT CALL FOR YOUR STATUS —- NO INFORMATION WILL BE GIVEN OVER THE TELEPHONE. YOU WILL BE NOTIFIED VIA THE US MAIL. IT IS CRITICAL TO KEEP YOUR INFORMATION UPDATED WITH OUR OFFICE IF IT CHANGES. IF WE ARE UNABLE TO CONTACT YOU, YOU MAY BE REMOVED FROM THE WAITING LIST.
To place your ad, email tubecitytiger@gmail.com.
Ads start at $1 per day, minimum seven days.
By Submitted Report
The Tube City Almanac
September 30, 2022
Posted in: Announcements, White Oak News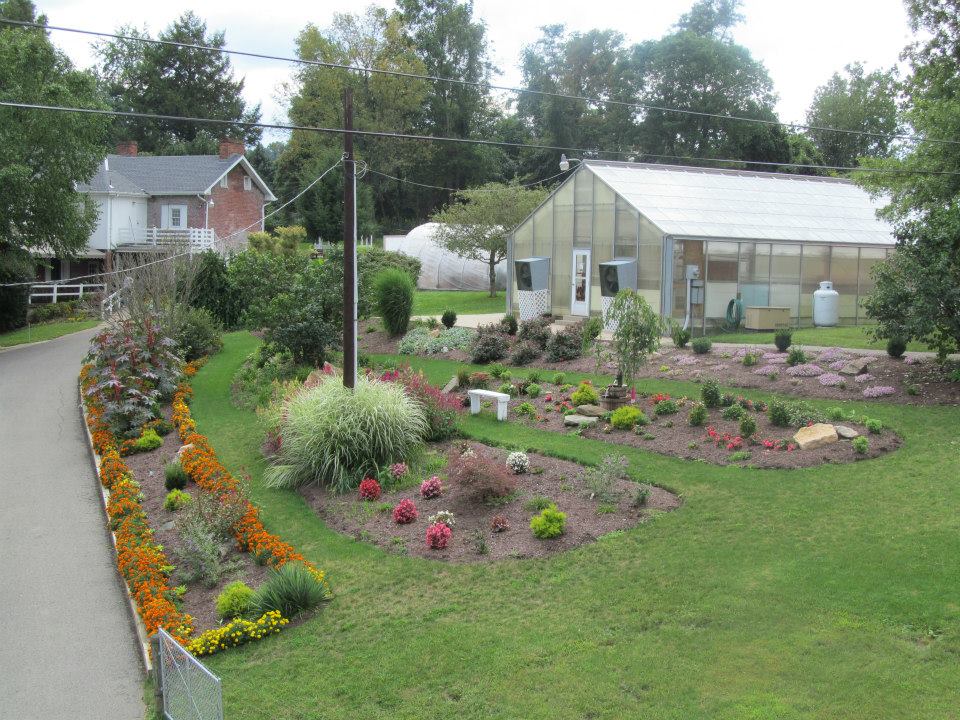 (Submitted photo)
---
Thursday yoga classes with Alice Kemp will be returning to Angora Gardens in White Oak this winter, and wreath and crochet classes will resume in November, a spokeswoman has announced.
The health and wellness center, operated by UPMC Western Behavioral Health at Mon Yough, has released its October schedule, and also is seeking volunteers.
"Volunteering at Angora Gardens is an extremely rewarding experience that provides a valuable service for our community," says Julie Pecora, program supervisor. "We offer volunteer activities for adults and youth."
Individuals, families, scout and church groups, schools, corporate teams and others seeking community service hours are encouraged to participate.
The facility is located at 3 Muse Lane in White Oak Park.
Courses are open to the community free of charge unless otherwise stated. Any required materials are indicated in course description. Select courses require a prepaid registration fee and registration in advance is required. Walk-ins are not permitted. To register, visit the Angora Gardens website and click the "Health & Wellness Courses" tab.
A follow-up email will be sent to confirm class registration. For more information, email angoragardens@mycs.org or call (412) 675-8556.
This month's activities include:
Chair Yoga (11:15 a.m. Oct. 11, 25)
Instructor: Tillie Lee
Chair Yoga is a chance to practice yoga while in a seated position allowing for added balance and stability. Designed for students who may experience a bit of difficulty with transition poses and floor yoga, but all levels welcome. Meditation focusing on breath and awareness to begin class, followed by seated stretching and strengthening poses. Standing balance poses may be added using the chair for stability.
Limit: 16 participants
Registration required at least 24 hours in advance
Cost: FREE
Essential Oils: Body System Supports (1 p.m. Oct. 11, 12:30 p.m. Oct. 18)
Instructor: Joyce Dupak
Participants will discuss which essential oils will assist the different support systems of the body. From relaxation to digestion, participants will also learn which essential oils are best for each system, and the proper way to use and utilize the benefits of the oils. Participants will be sharing recipes, and containers will be available during class. A sugar scrub will be made during the second class. 1.5/2 hour course
Limit: 10 participants
Supplies provided
Two-part class
Cost: $12
Gentle Yoga (10 a.m. Oct. 4, 11, 25)
Instructor: Tillie Lee
1 hr. course
Designed for students of all levels. Focus on mindful breathwork and gentle stretches. Moves that improve strength, balance, and agility will also be included, with options and modifications so participants can work at their own level. [Mat required]
Limit: 16 participants
Registration required at least 24 hours in advance
Cost: FREE
Restorative Yoga (11:15 a.m. Oct. 4)
Instructor: Tillie Lee
1 hr. course
Cost: FREE
Designed for students of all levels. Restorative Yoga is based on relaxation, self awareness and calming the nervous system. Only 6 to 8 poses in class allow time to breathe, and unwind in each position. [Mat required. Yoga block if available.]
Limit: 16 participants
Registration required at least 24 hours prior to class
Zumba (11:30 a.m. Oct. 3, 5, 7, 12, 17, 19, 21, 24, 26, 28, 31)
Instructors: Leisa Maghery/Mary Ellen Cooper
1 hr. course
Designed for students of all levels. Zumba Fitness is a Latin-inspired cardio-dance workout that uses music and choreographed steps to form a fitness party atmosphere. While many of the types of dance and music featured in the program are Latin American inspired, classes can also contain everything from jazz to African beats to country to hip-hop and pop.
Limit: 16 participants
Cost: FREE
Originally published September 30, 2022.
In other news:
"Resale Shop Offers Ou…" || "Dual QBs Lead Serra P…"