(Advertisement)
Tube City Community Media Inc. is seeking freelance writers to help cover city council, news and feature stories in McKeesport, Duquesne, White Oak and the neighboring communities. High school and college students seeking work experience are encouraged to apply; we are willing to work with students who need credit toward class assignments. Please send cover letter, resume, two writing samples and the name of a reference (an employer, supervisor, teacher, etc. -- not a relative) to tubecitytiger@gmail.com. (4-11-2023 to 4-30-2023)
To place your ad, email tubecitytiger@gmail.com.
Ads start at $1 per day, minimum seven days.
By Submitted Report
The Tube City Almanac
June 13, 2016
Posted in: Announcements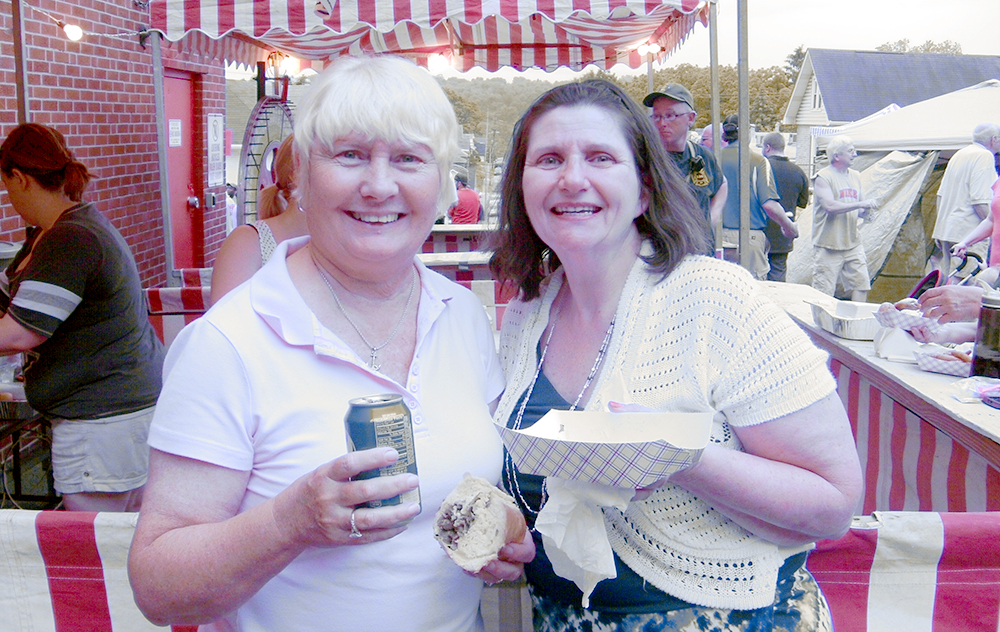 Photo: Joanne Dorazio and Kathy Ryan, two of the three co-chairs for the Corpus Christi Parish Festival, sample some of the foods that will be served at the parish social hall from June 23 to 25. Michael Mattis is also a co-chair.
. . .
An annual summer celebration featuring entertainment, homemade ethnic food, and games returns to Market Street as Corpus Christi Parish holds its festival June 23 to 25 at the church's social hall, 803 Market St., Downtown.
Hours are 6 to 10 p.m. Thursday and Friday and 5:30 to 10 p.m. Saturday.
Live music will be provided each night, including Glitzando from 7 to 8:30 p.m. Thursday, the Soul Searchers from 7:30 to 10 p.m. Friday, and the Majestics2 from 6:30 to 10 p.m. Saturday.
Balloon artist and magician Billy Heh will perform from 7 to 9 p.m. nightly.
Food booths will feature homemade pierogies, stuffed cabbage, haluski, crepes and fish sandwiches. There will be a variety of homemade desserts included baked apples.
Fun for kids will include inflatables, train rides and games. For adults, there will be a basket raffle along with bingo and other games.
For more information, call the parish office at (412) 672-0765.
(Submitted photo courtesy Karen Check)
Originally published June 13, 2016.
In other news:
"Dravosburg Film Scree…" || "Hometown Hoops Basket…"