(Advertisement)
Tube City Community Media Inc. is seeking freelance writers to help cover city council, news and feature stories in McKeesport, Duquesne, White Oak and the neighboring communities. High school and college students seeking work experience are encouraged to apply; we are willing to work with students who need credit toward class assignments. Please send cover letter, resume, two writing samples and the name of a reference (an employer, supervisor, teacher, etc. -- not a relative) to tubecitytiger@gmail.com. (4-11-2023 to 4-30-2023)
To place your ad, email tubecitytiger@gmail.com.
Ads start at $1 per day, minimum seven days.
By Dianne Ribecca
The Tube City Almanac
March 15, 2023
Posted in: North Versailles Twp. News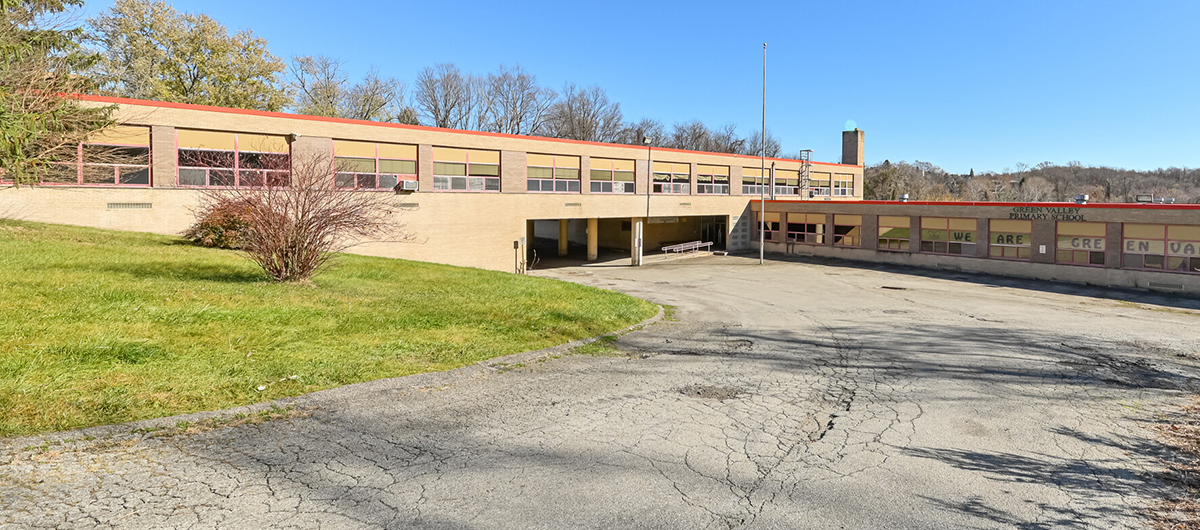 (Photo courtesy LoopNet)
---
East Allegheny School Board has approved the public sale and auction of the former Green Valley School, located at 3290 Crestview Drive in North Versailles Twp.
Built in 1951, Green Valley School formerly educated kindergarteners through third graders. When the school closed in 2016, those students were combined with those at Logan Middle School, making Logan a K-6 facility.
The sale was authorized by 9-0 vote at this month's meeting.
The district is asking for a minimum bid of $499,900 for the school and the successful bidder must get final approval from the board on the intended use of the building.
According to Allegheny County tax records, Green Valley sits on 9.5 acres and has an assessed value of $3.7 million. An adjacent 9.8-acre parcel is also owned by the school district.
A real-estate listing on LoopNet says the building is 51,000 square feet and has 20 classrooms, and suggests it could be converted in the senior-citizen apartments.
---
Dianne Ribecca is program director of Tube City Online Radio, host of the Consumer Review Report podcast, and a member of the board of directors of Tube City Community Media Inc. She may be reached at dmribecca@gmail.com.

Originally published March 15, 2023.
In other news:
"EA Board Asks Legisla…" || "Marshals, Cops Catch …"