(Advertisement)
Tube City Community Media Inc. is seeking freelance writers to help cover city council, news and feature stories in McKeesport, Duquesne, White Oak and the neighboring communities. High school and college students seeking work experience are encouraged to apply; we are willing to work with students who need credit toward class assignments. Please send cover letter, resume, two writing samples and the name of a reference (an employer, supervisor, teacher, etc. -- not a relative) to tubecitytiger@gmail.com. (4-11-2023 to 4-30-2023)
To place your ad, email tubecitytiger@gmail.com.
Ads start at $1 per day, minimum seven days.
By Vickie Babyak
The Tube City Almanac
August 08, 2023
Posted in: White Oak News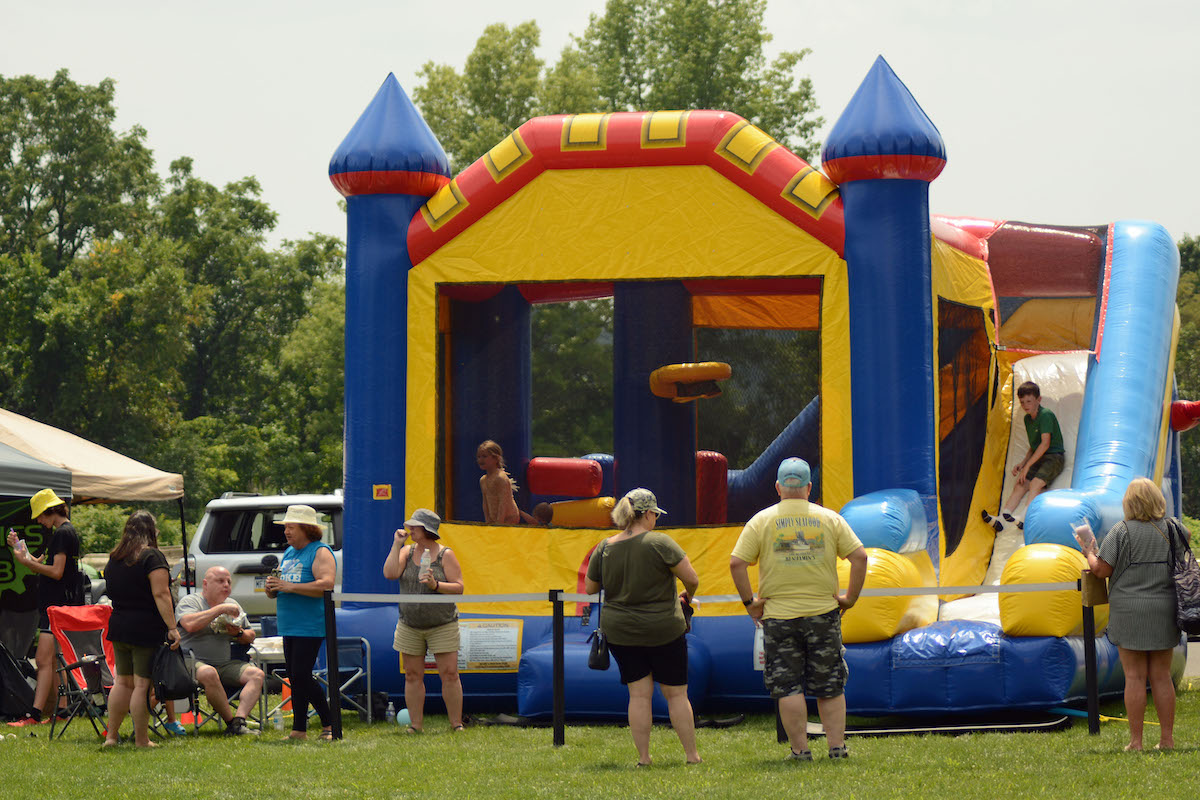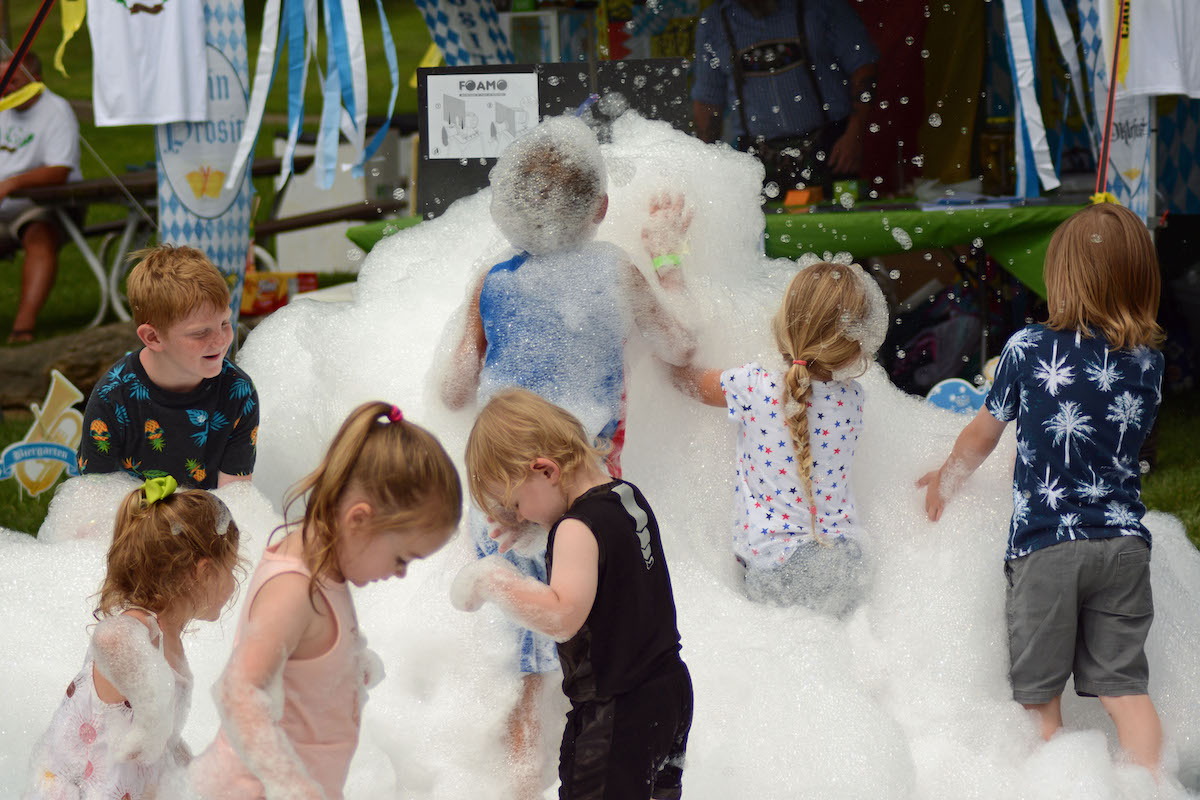 Plenty of family fun was provided and information booths were set up by local organizations during the celebration on Friday and Saturday of White Oak Community Days at Heritage Hill Park.
The event was sponsored by White Oak Borough, the 75th Anniversary Committee and White Oak Recreation Board, with additional funding from 75th Anniversary sponsors.
On Friday evening, food and drinks were available and "The New Pure Gold" performed from 6 to 9 p.m.
Saturday's festivities began at 11 a.m. with food, drinks, games, train rides and a bounce-house. The "Wild World of Animals," featuring exotic critters, put on an act at the pavilion, while "Beatlemania Magic" took the main stage at 6 p.m.
Kaitlyn Majewski sang the National Anthem and a fireworks display by Pyrotechnico concluded the evening.
This year, White Oak Borough is celebrating its 75th anniversary. Mary Anne Russell is a volunteer on the 75th Anniversary Committee and has been a resident of the borough for more than 40 years. "I enjoy my community and it's been a lot of fun being on the committee," said Russell.
She said they planned a number of events to celebrate the 75th milestone and at the end of September the borough looks forward to hosting their 75th Anniversary Oktoberfest.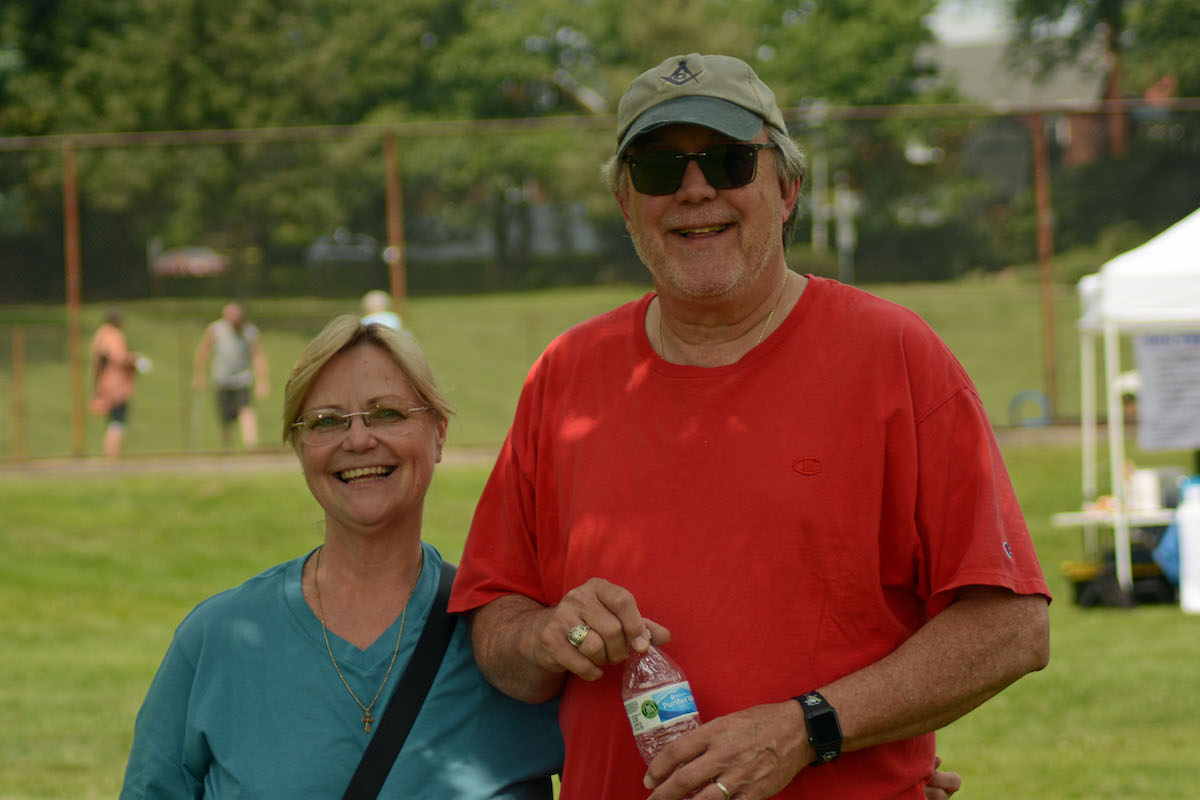 Dawn and Rick Bayer of White Oak haven't missed a year of attending Community Days. Rick said, "You can't beat seeing the acts or fireworks and there's good food with good prices."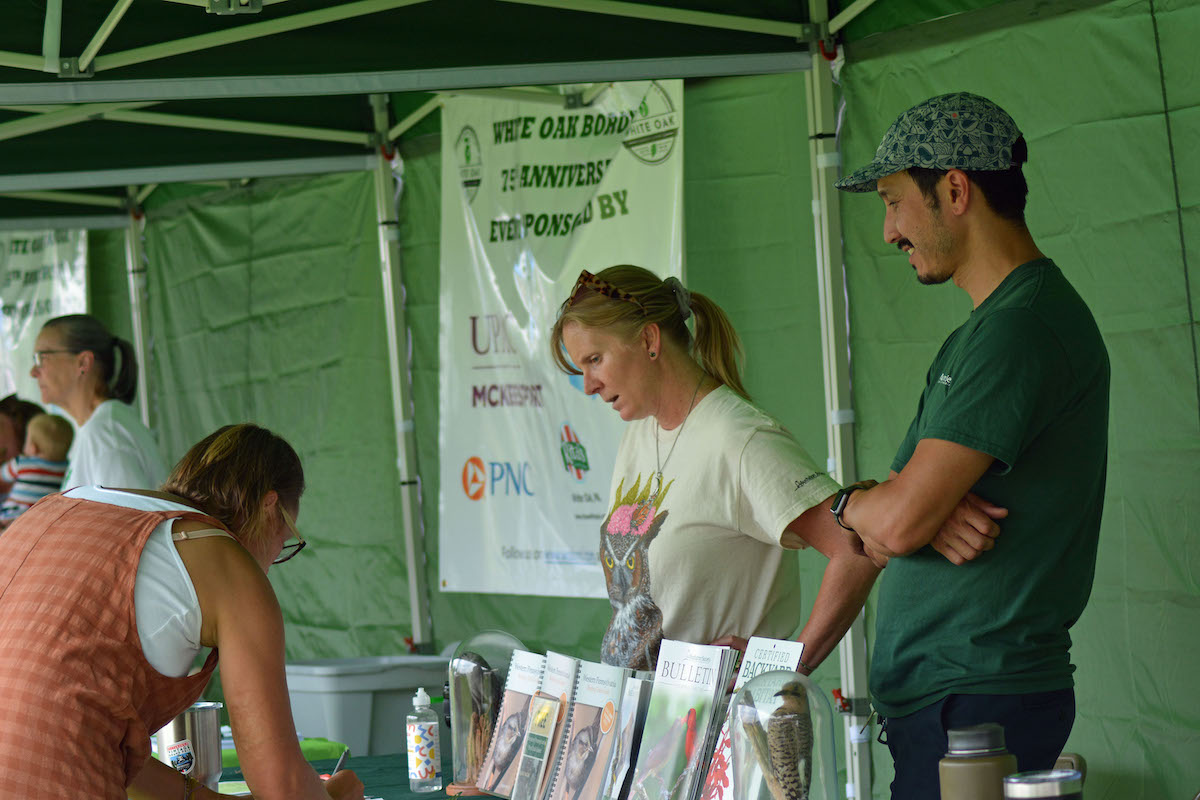 Sarah Koenig, Audubon Society of Western Pennsylvania conservation director, and Ben Kehoe, ASWP conservation coordinator, assisted residents who were signing up for the Certified Backyard Habitat program.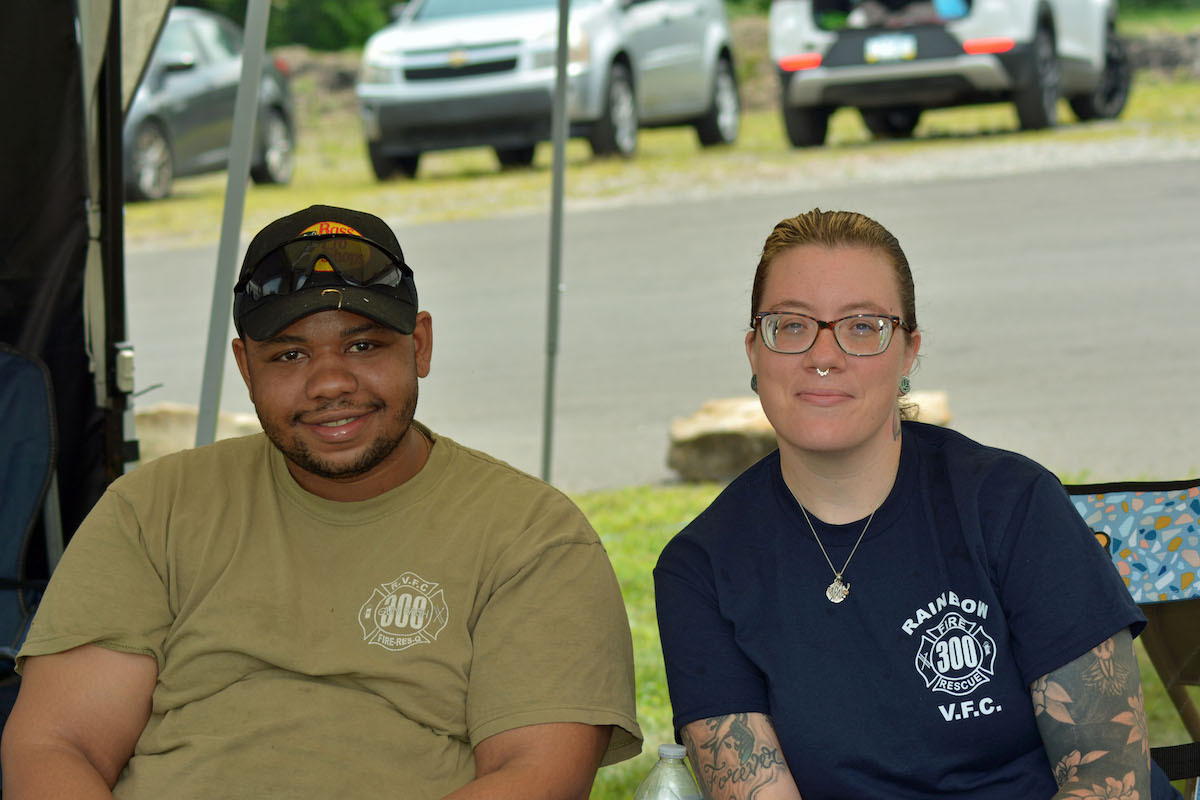 Will Mack and Sarah Martin are Rainbow volunteer fire fighters. Both said local departments are looking for volunteer fire fighters and could really use help.
Mack said, "We have a program called FireVest, you don't pay for college as long as you are in good standing with the department for five years."
The classes are offered through Community College of Allegheny County and there is a website that gives information on the requirements and classes, said Martin. For information about opportunities as a volunteer fire fighter, call (412) 664-9523 or email rainbowvfc@comcast.net.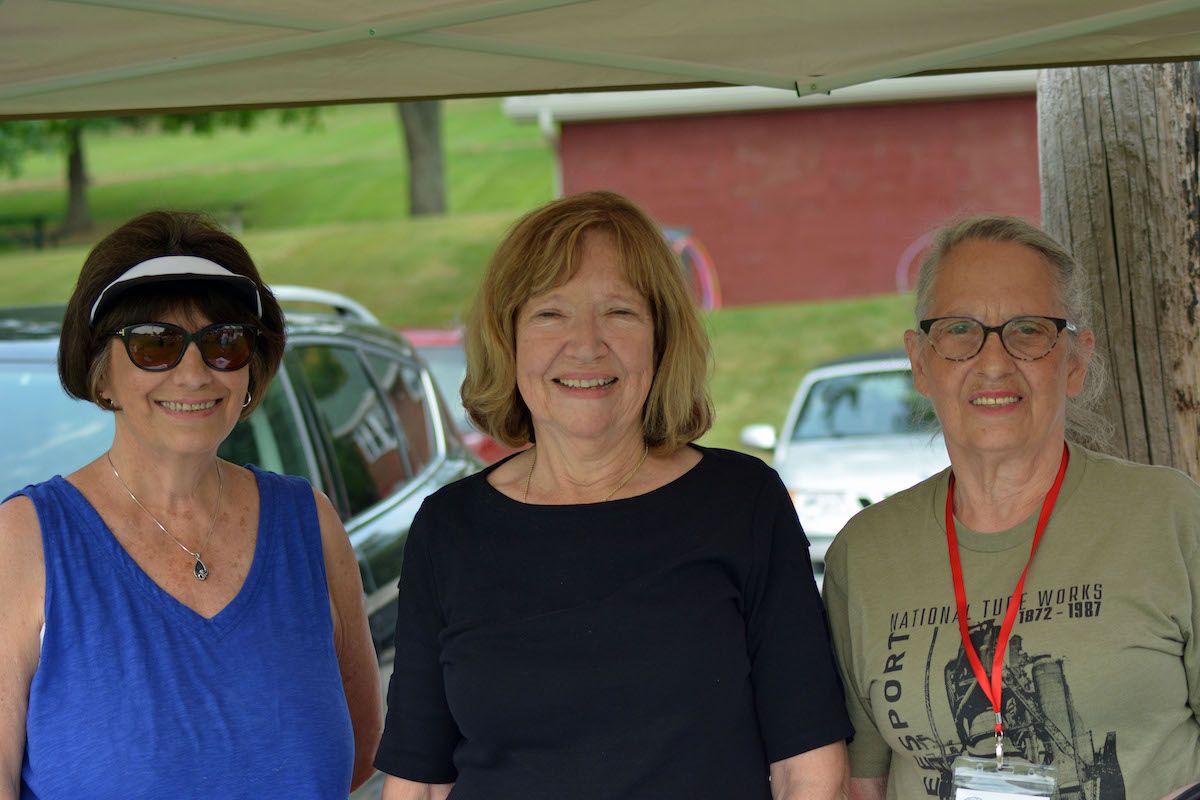 From left to right, Joanne Hoffman, Anne Bell and Peg Luketic are volunteers for the McKeesport Regional History & Heritage Center. Luketic said the women were on hand to inform people about the Heritage Center and its programs.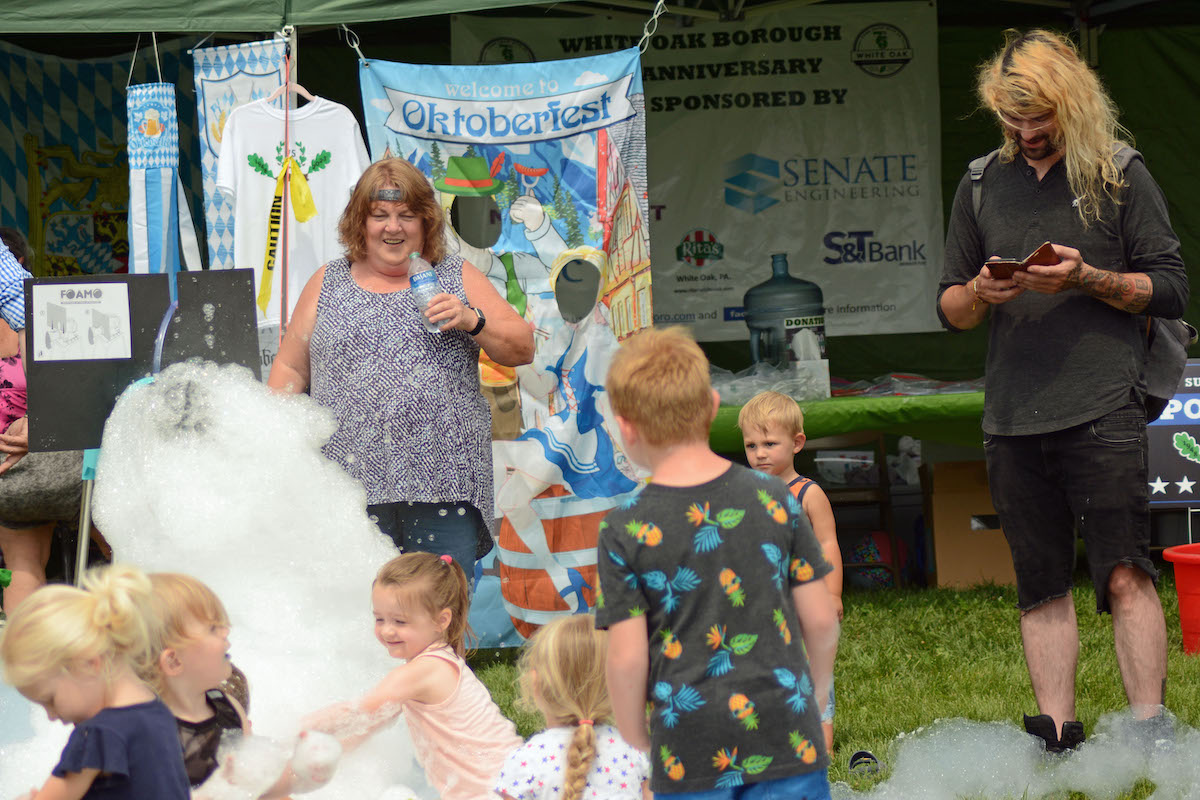 Michele Gessner, White Oak Borough administrative assistant, looks over a group of children playing in the bubbly slip 'n slide. "This is what Community Day is all about," she said. "If the kids have fun then it's all worth it."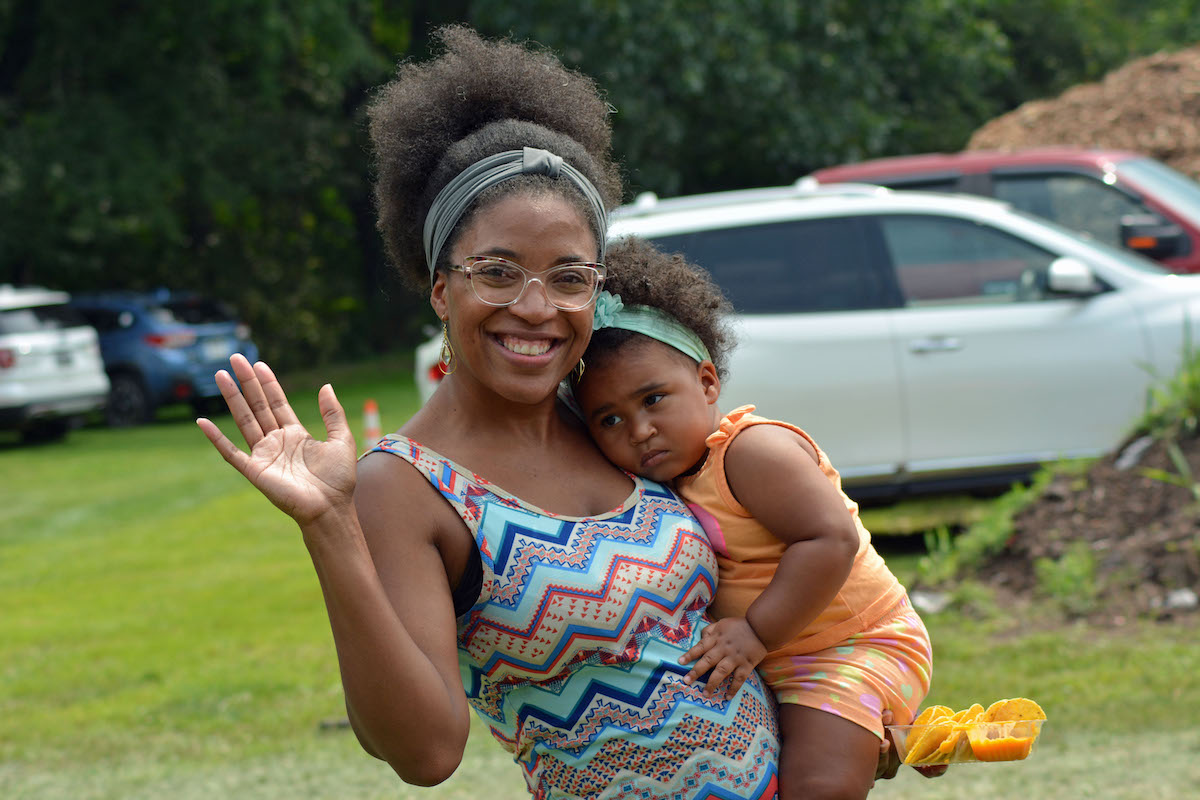 Amber Batch of White Oak held her very tired little girl, Inori. Batch said it's the first time she attended Community Days and she was impressed. "I didn't know what to expect and was pleasantly surprised by the quality of the food from vendors and the children's activities," she said. "It's better than I thought it would be."
---
Vickie Babyak is a photographer and freelance writer from Dravosburg. She may be reached at vbabyak@yahoo.com.
Originally published August 08, 2023.
In other news:
"Duquesne Celebrates D…" || "Restrictions in Place…"