(Advertisement)
Tube City Community Media Inc. is seeking freelance writers to help cover city council, news and feature stories in McKeesport, Duquesne, White Oak and the neighboring communities. High school and college students seeking work experience are encouraged to apply; we are willing to work with students who need credit toward class assignments. Please send cover letter, resume, two writing samples and the name of a reference (an employer, supervisor, teacher, etc. -- not a relative) to tubecitytiger@gmail.com. (4-11-2023 to 4-30-2023)
To place your ad, email tubecitytiger@gmail.com.
Ads start at $1 per day, minimum seven days.
Gardener exchange stands dot lawn of White Oak municipal building
By Vickie Babyak
The Tube City Almanac
August 30, 2023
Posted in: White Oak News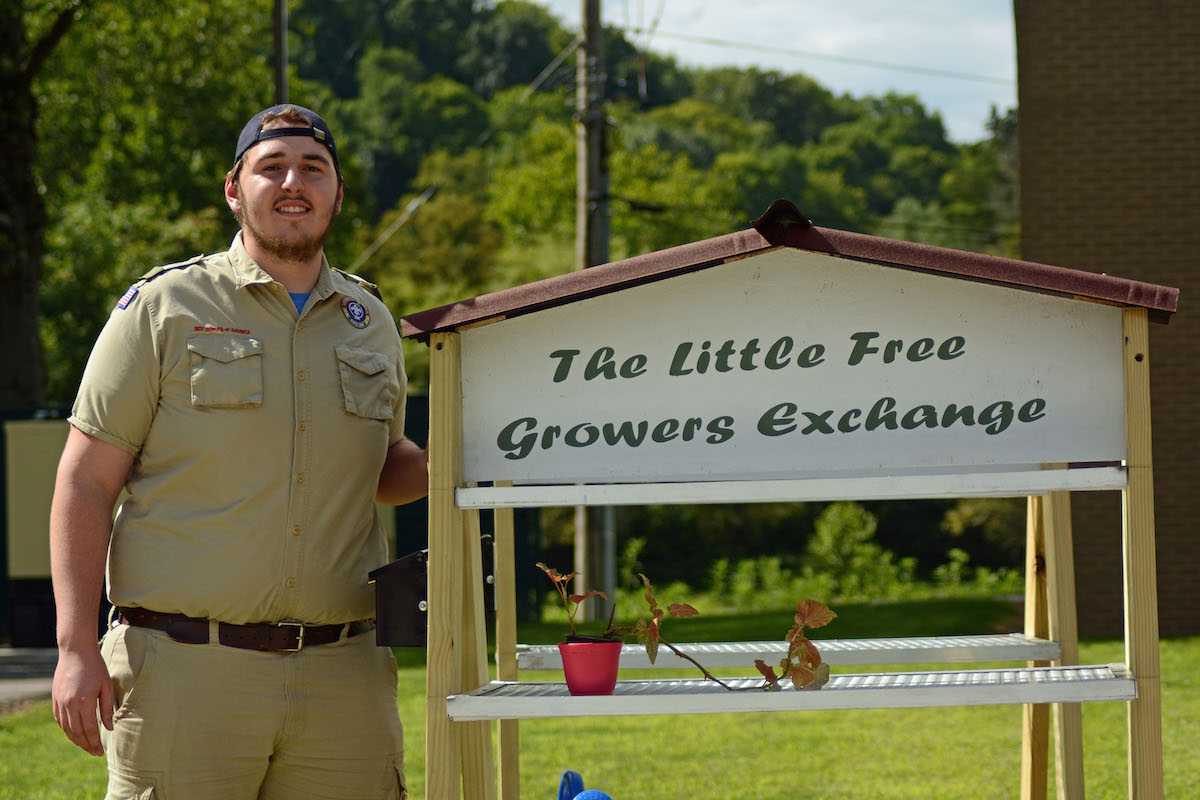 Zach Werner of McKeesport proudly stands next to one of three The Little Free Growers Exchange stands he built for community residents to share plants and seeds. (Vickie Babyak photos for Tube City Almanac)
---
Zach Werner of McKeesport was ready for a challenge when White Oak Councilwoman Julie Opferman contacted leaders of Boy Scout Troop 1640 and made a request for the troop to be more involved with the community.
Troop 1640 is attached to Saint Angela Merici Church in White Oak. Werner was getting ready to try to reach Eagle Scout — something only 6 percent of all Boy Scouts achieve — and he began to brainstorm ideas to help the borough.
"Zach joined the Cub Scouts when he was 5 years old and transitioned into Boy Scouts when he was 11," his mother Danielle Werner said. "He's been a member ever since."
Werner's idea for an Eagle Scout service project was to build three stands where borough residents could exchange their garden produce, and place them at the White Oak Municipal Building.
"When Zach presented his idea to me, I loved it and the project was approved," Opferman said.
This particular project was important to Werner because it reminded him of his father who passed away when he was 13 years old.
"I remember working in our family garden with my dad and he always helped our elderly neighbors by giving seeds to them for their gardens or sharing produce. Some of them couldn't get out very often," said Werner.
The garden stands will give residents an opportunity to exchange seeds and plants to use for growing community or residential gardens.
"There were four people helping me build the plant stands and all hands were on deck," he said. "It took approximately 10 hours a day in a span of three days to complete the project and I think this will help the community."
Werner turned in The Little Free Growers Exchange stands at the municipal building in early August — which also marked his 18th birthday and the end of his time as a Boy Scout. Werner recently graduated from McKeesport Area High School and is looking forward to his new journey attending Washington & Jefferson College.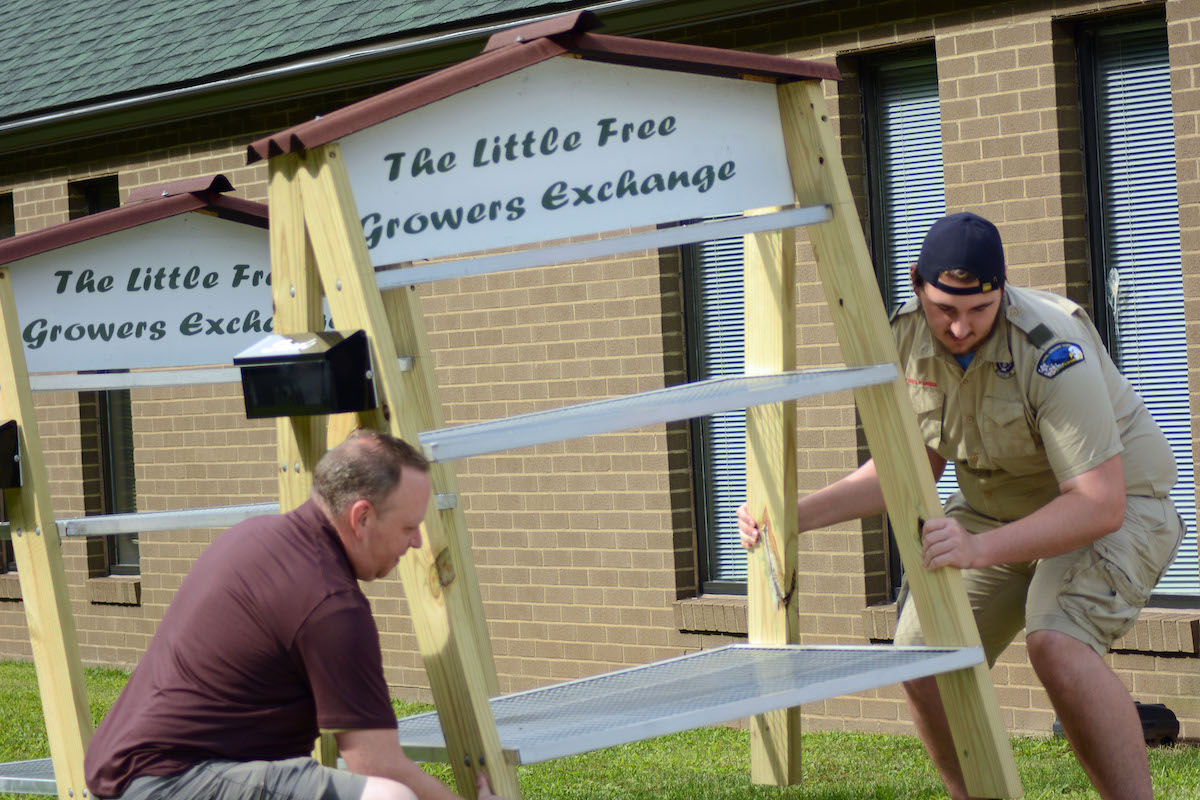 Above, White Oak Councilman Jason Russell assists Werner in setting up the garden exchange stands at the White Oak Municipal Building. Below, Julie Opferman, council member of White Oak Borough, presents Werner with the first plant for The Little Free Growers Exchange stand.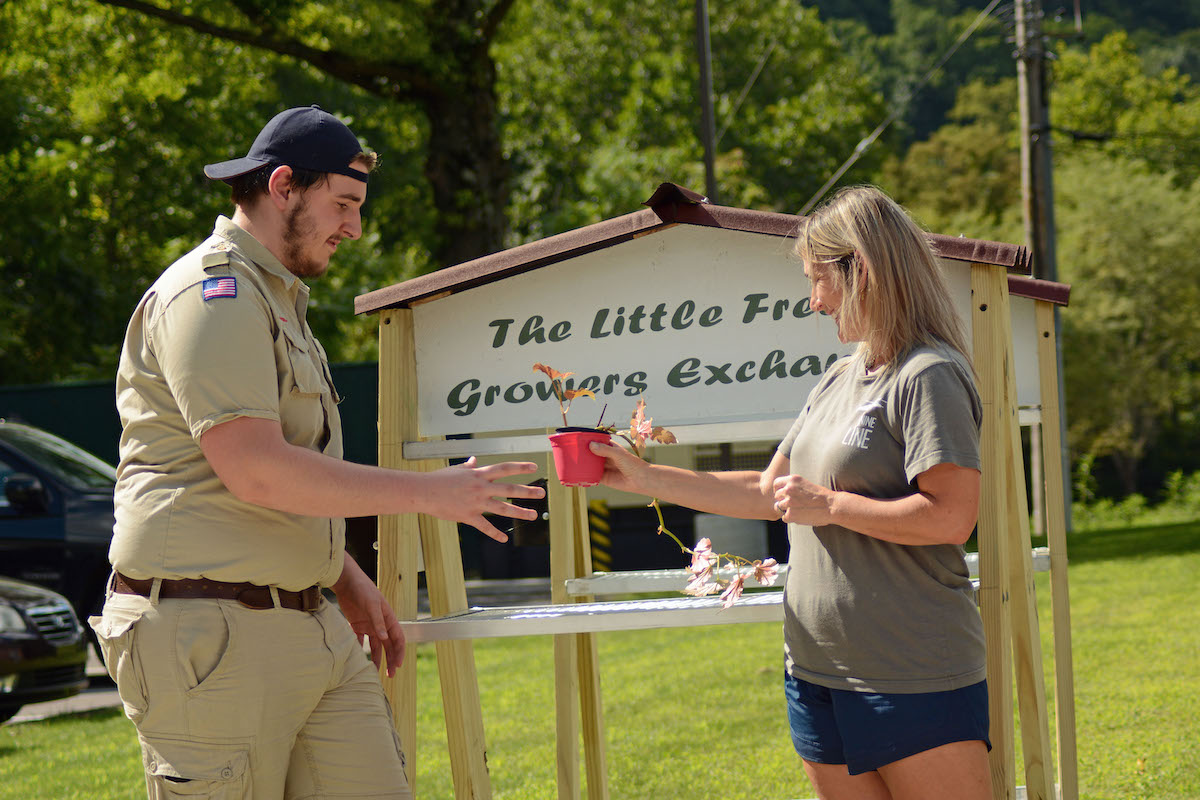 ---
Vickie Babyak is a photographer and freelance writer from Dravosburg. She may be reached at vbabyak@yahoo.com.
Originally published August 30, 2023.
In other news:
"Union President Finds…" || "Controversial Rapper …"