(Advertisement)
Tube City Community Media Inc. is seeking freelance writers to help cover city council, news and feature stories in McKeesport, Duquesne, White Oak and the neighboring communities. High school and college students seeking work experience are encouraged to apply; we are willing to work with students who need credit toward class assignments. Please send cover letter, resume, two writing samples and the name of a reference (an employer, supervisor, teacher, etc. -- not a relative) to tubecitytiger@gmail.com. (4-11-2023 to 4-30-2023)
To place your ad, email tubecitytiger@gmail.com.
Ads start at $1 per day, minimum seven days.
By Staff Reports
The Tube City Almanac
September 17, 2023
Posted in: McKeesport and Region News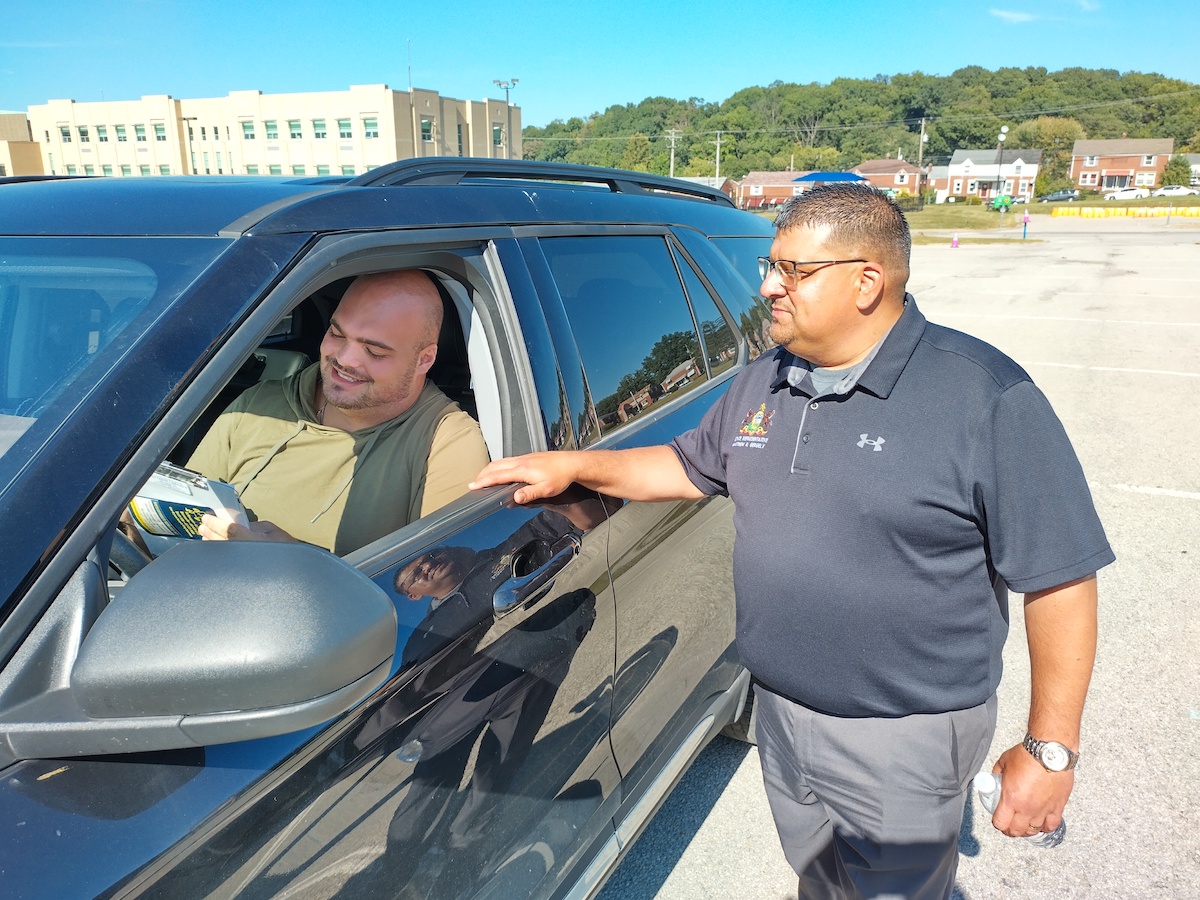 Julian Calabro of McKeesport gets help with a form from State Rep. Matt Gergely. (Tube City Almanac photo)
---
More than four dozen motorists signed up for free replacement license plates Saturday afternoon at McKeesport Area High School.
State Rep. Matt Gergely, who organized the event along with McKeesport Mayor Michael Cherepko, said many Pennsylvania motorists have complained in recent years that the paint is peeling from the license plates on their cars, making them unreadable.
Officials have been unable to identify what, exactly, caused certain plates to fail, he said, but it seems to relate to a change in the way the license tags were manufactured several years ago.
Although Pennsylvania will issue new license plates, free of charge, for anyone who has an illegible plate, Gergely said the process is inconvenient, in part because the form must be witnessed by a law-enforcement officer and notarized.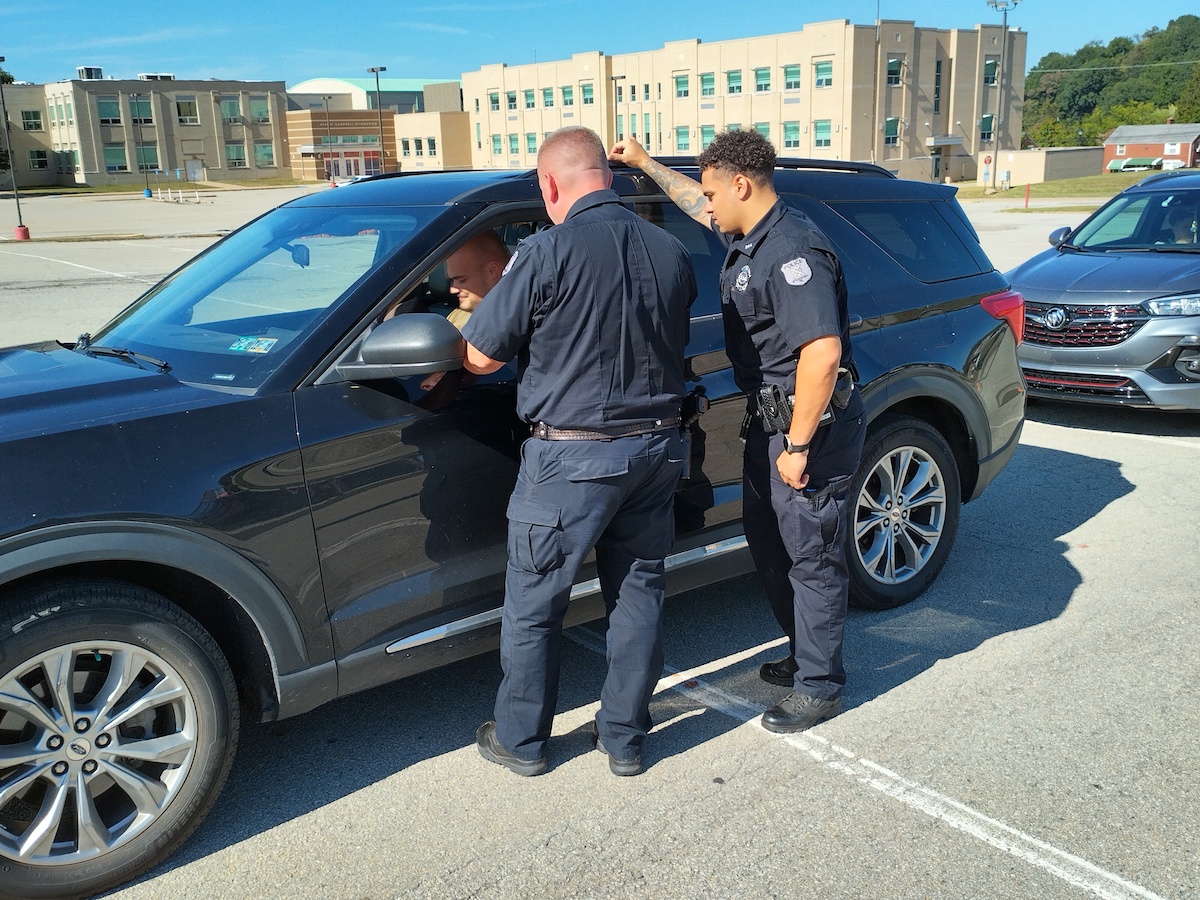 McKeesport police officers Bryan Morris and Ca'leb Summers-Brevard help complete paperwork. (Tube City Almanac photo)
---
"It's a tough thing to do to take time out of your schedule and find a police officer to sign off on it," he said. "Here, we're doing all of the paperwork — we're handling everything from start to finish."
The form, available on the state Department of Transportation website, is MV-46.
McKeesport police officers were working with Gergely and his office staff to complete the forms. Persons with vanity or personalized plates were getting the same license number on their replacement plates, he said, but those with randomly assigned plates were getting new numbers.
Decades ago, motorists were issued new license plates every few years, but Gergely said Pennsylvania and other states discontinued the practice due to the expense.
Gergely pronounced Saturday's event successful. "I'm glad we did it, and the best part was, everybody was so thankful," he said.
Gergely's office staff and McKeesport police also set up two collection bins for unwanted prescription drugs. The drugs were being taken to UPMC McKeesport hospital to be destroyed, he said.
Originally published September 17, 2023.
In other news:
"Districts Unite to Su…" || "Alumni, Students Enjo…"