February 10, 2021 |
By Jason A. Mignanelli | Posted in: History, Sports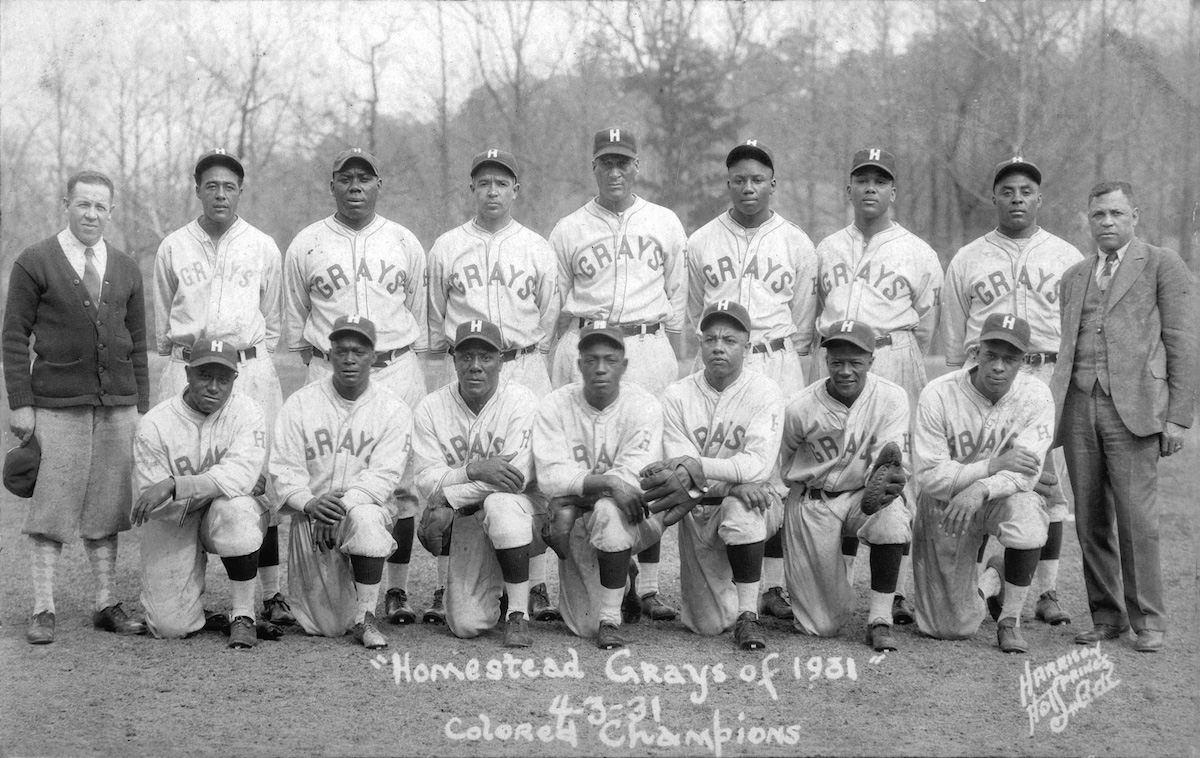 The 1930-31 Homestead Grays, considered by baseball experts the best Negro Leagues team of all time. Five of the people in this photo — owner Cumberland Posey, pitcher "Smokey" Joe Williams, catcher Josh Gibson, center fielder Oscar Charleston and infielder Jud Wilson — are in the National Baseball Hall of Fame. (Photo via Wikimedia Commons)
---
Hank Aaron's death on Feb. 5, during Black History Month, resonated with many baseball fans — especially those who remember the Negro major leagues, where Aaron began his professional career in 1951.
Other than Kansas City, perhaps no city has a stronger connection than Pittsburgh to baseball's Negro major leagues, where Black athletes competed in the days before Major League Baseball was integrated.

The Homestead Grays and the Pittsburgh Crawfords — named after the Crawford Bath House in Pittsburgh's Hill District — were cornerstones of the Negro National League, which was created in 1933 and lasted until 1948.

"Some of the greatest players to ever play in the Negro Leagues and the Major Leagues once played right here in Pittsburgh," said Dave Moore, museum director at the McKeesport Regional History and Heritage Center.
Read More