(Advertisement)
Tube City Community Media Inc. is seeking freelance writers to help cover city council, news and feature stories in McKeesport, Duquesne, White Oak and the neighboring communities. High school and college students seeking work experience are encouraged to apply; we are willing to work with students who need credit toward class assignments. Please send cover letter, resume, two writing samples and the name of a reference (an employer, supervisor, teacher, etc. -- not a relative) to tubecitytiger@gmail.com. (4-11-2023 to 4-30-2023)
To place your ad, email tubecitytiger@gmail.com.
Ads start at $1 per day, minimum seven days.
By Submitted Report
The Tube City Almanac
November 07, 2015
Posted in: McKeesport and Region News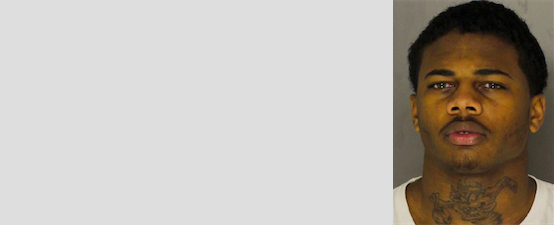 Police are looking for an 18-year-old suspect in the shooting death of a man who was apparently struck by a stray bullet while driving in the city's East End.

Rashawn Walker (shown) is wanted for questioning in the death of James A. Ponzo, 73, of Glassport.

Ponzo was driving on East Fifth Avenue near the McKeesport-Duquesne Bridge just before 3 p.m. Wednesday when two other cars entered the street, police said. The occupants of the two cars were shooting at each other.

Police believe Ponzo was struck by a stray bullet. His car then went out of control and struck another vehicle, injuring two people.
Walker is currently wanted on two unrelated warrants, Allegheny County police said. He is considered a fugitive and should also be considered armed and dangerous.

Police said Walker is from the McKeesport area but has ties to Clairton and has been known to hide in the hotels in the Waterfront in Homestead. He is 5-feet-9 and weighs 180 pounds, and has a tattoo of the Tasmanian Devil on the front of his neck, police said.

Anyone with information concerning his whereabouts is asked to call McKeesport police at (412) 675-5015 or Allegheny County Police Homicide Unit at (412) 473-1300. Callers can remain anonymous.

Ponzo is a retired territory manager from Gemco Sales who was active in Glassport's Queen of the Rosary Catholic Church. He is survived by an aunt, his longtime companion, and many cousins and friends.

Friends will be received from 2 to 4 and 7 to 9 p.m. Monday at Wojciechowski Funeral Home, Glassport. A Mass of Christian burial will be celebrated at 10 a.m. Tuesday at Queen of the Rosary Church with interment to follow in New St. Joseph Cemetery, North Versailles Twp.
Originally published November 07, 2015.
In other news:
"When Radio Went Bump …" || "Remembering the 'McKe…"