(Advertisement)
Tube City Community Media Inc. is seeking freelance writers to help cover city council, news and feature stories in McKeesport, Duquesne, White Oak and the neighboring communities. High school and college students seeking work experience are encouraged to apply; we are willing to work with students who need credit toward class assignments. Please send cover letter, resume, two writing samples and the name of a reference (an employer, supervisor, teacher, etc. -- not a relative) to tubecitytiger@gmail.com. (4-11-2023 to 4-30-2023)
To place your ad, email tubecitytiger@gmail.com.
Ads start at $1 per day, minimum seven days.
By Submitted Report
The Tube City Almanac
November 24, 2015
Posted in: Crime and Police News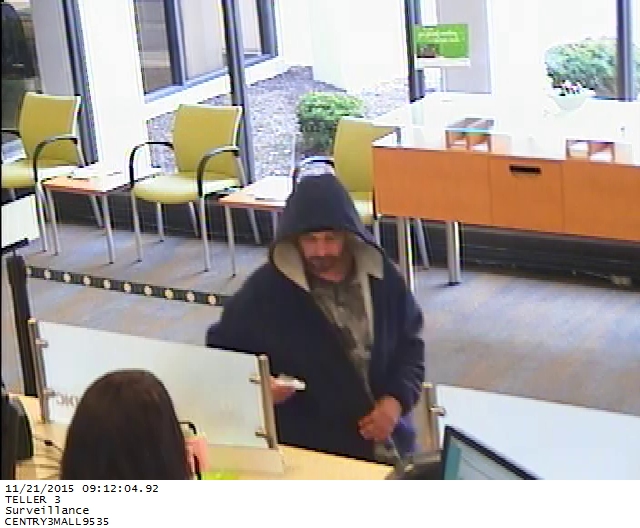 West Mifflin police have arrested a man in connection with the robbery of the Huntington Bank on Route 51 near Century III Mall, a spokesman said.
William Eger, 51, was arrested Tuesday morning, said borough police Chief Ken Davies.
"The investigation of this incident was greatly enhanced by the cooperation of the media, the public and our own social media pages," Davies said. "With the tips received via tips lines we eventually were directed to the actor who then gave us incriminating statements of his involvement with the robbery."
The bank was robbed at about 9:15 a.m. Saturday morning by a man described as a white male, 5-feet-8, with a brown hair, beard and mustache. He was wearing a dark-colored, hooded sweatshirt, winter cap, jeans and tennis shoes, and fled the scene on foot toward Century III.
West Mifflin police and the FBI are investigating the incident.
Originally published November 24, 2015.
In other news:
"Community Thanksgivin…" || "Homestead police, FBI…"