(Advertisement)
Tube City Community Media Inc. is seeking freelance writers to help cover city council, news and feature stories in McKeesport, Duquesne, White Oak and the neighboring communities. High school and college students seeking work experience are encouraged to apply; we are willing to work with students who need credit toward class assignments. Please send cover letter, resume, two writing samples and the name of a reference (an employer, supervisor, teacher, etc. -- not a relative) to tubecitytiger@gmail.com. (4-11-2023 to 4-30-2023)
To place your ad, email tubecitytiger@gmail.com.
Ads start at $1 per day, minimum seven days.
New voting machines to be demonstrated
By Staff Reports
The Tube City Almanac
February 11, 2020
Posted in: Announcements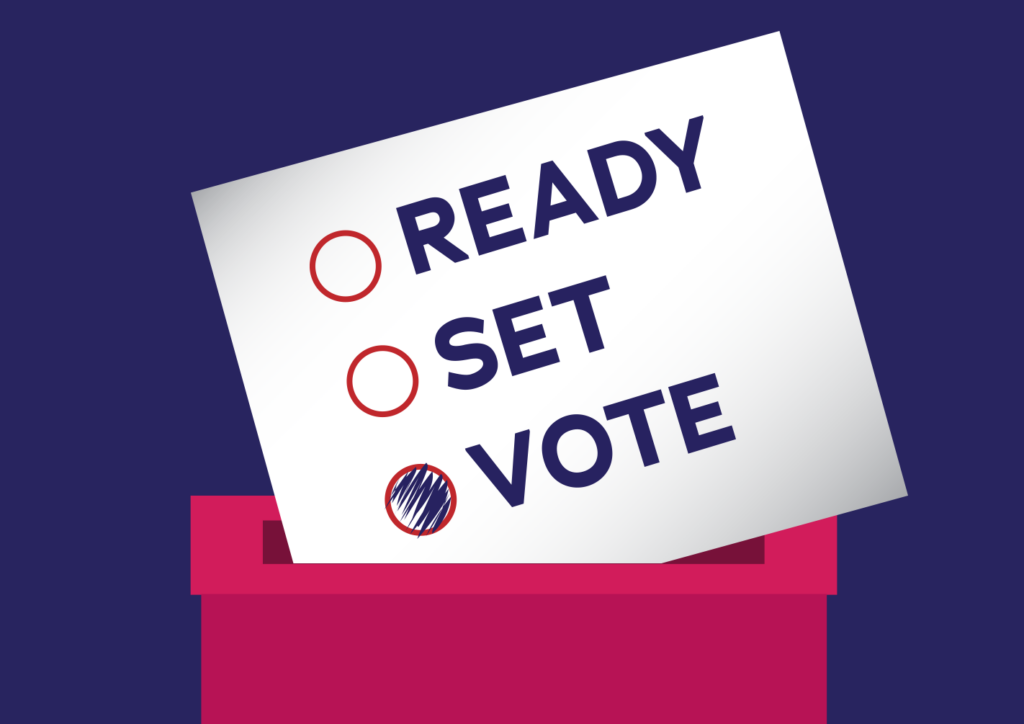 Allegheny County's Elections Division has launched a new website designed to provide voters with information about new voting machines, as well as details about how to register to vote and how to become a worker at the polls.

AlleghenyVotes.com is designed to be a "one-stop website" and is part of a new countywide initiative called "Ready, Set, Vote" that was announced by the county's Board of Elections.
The website includes instructional videos and links to additional information including voter registration.
In addition, public demonstrations of the new voting machines are being scheduled throughout Allegheny County and will be announced at the website.
In December, the county signed a contract with Election Systems & Software for 1,650 DS200 precinct ballot scanners and 1,650 ExpressVote ballot marking devices, as well as eight high-speed digital image scanners.
All of the precinct scanners and marking devices have been delivered, a county spokesperson said, along with four of the high-speed scanners.
The new ballots and ballot scanners will replace the iVotronic touch-screen voting machines that Allegheny County had used since 2006.
Public demonstrations of the new voting machines are being scheduled throughout the county, beginning on March 15. The two closest to the Mon-Yough area are from 2 to 8 p.m. March 26 at the Carnegie Library of Pittsburgh's Hazelwood branch, 5006 Second Ave., and 6 a.m. to 12 noon March 28 at Monroeville Mall.
Additional demonstrations are being set up throughout the county, the spokesperson said, and will be announced on the AlleghenyVotes website.
In addition, a major advertising campaign will begin March 1 to share information about the new voting machines, including on television, radio, billboards, print newspapers and bus and light-rail advertising.
Letters to elected and appointed poll workers will be sent out beginning on Feb. 18 with officials being given an option to register for trainings online, or by phone. The two-hour, paid sessions will be conducted by a team of professional trainers, will begin on March 2.
Pennsylvania will hold its primary election April 28 and the general election on Nov. 3. Voters in Pennsylvania are selecting a president as well as representatives to the U.S. House of Representatives and state General Assembly.
In addition, half of the seats in the Pennsylvania State Senate are up for election this year, including those of state Sen. Jim Brewster of McKeesport, state Sen. Jay Costa Jr. of Forest Hills, state Sen. Kim Ward of Hempfield Twp., Westmoreland County, and state Sen. Pam Iovino of Mt. Lebanon.
Originally published February 11, 2020.
In other news:
"Five Communities Shar…" || "Health Department Shu…"