(Advertisement)
Tube City Community Media Inc. is seeking freelance writers to help cover city council, news and feature stories in McKeesport, Duquesne, White Oak and the neighboring communities. High school and college students seeking work experience are encouraged to apply; we are willing to work with students who need credit toward class assignments. Please send cover letter, resume, two writing samples and the name of a reference (an employer, supervisor, teacher, etc. -- not a relative) to tubecitytiger@gmail.com. (4-11-2023 to 4-30-2023)
To place your ad, email tubecitytiger@gmail.com.
Ads start at $1 per day, minimum seven days.
By Submitted Report
The Tube City Almanac
March 11, 2020
Posted in: Announcements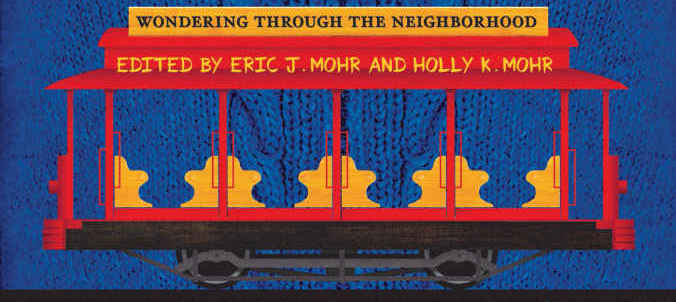 Carnegie Library of McKeesport will host "Mister Rogers and Philosophy: Wondering Through the Neighborhood" at 6 p.m. Friday (March 13), a spokeswoman said.
Panelists will include Holly Mohr, director of religious education, St. Mary of the Mount Catholic Church; Eric Mohr, philosophy professor at St. Vincent College; Sara Lindley, English professor at St. Vincent College; and Matthew Ussia, English professor at Duquesne University.
The panel will discuss the recent book "Mister Rogers and Philosophy," edited by the Mohrs, which compares well-known elements in Rogers' TV show with philosophical concepts presented by Plato, Socrates, Aristotle and Karl Marx.
The book collects two dozen essays, each named for one of Rogers' songs, about wonder, anger, solving problems, imagination, friendship, and other topics.
The event is free and open to everyone, the spokeswoman said, but pre-registration is requested. The library is located at 1507 Library Ave. To register or get more information, call (412) 672-0625.
Originally published March 11, 2020.
In other news:
"W. Newton Center to R…" || "Port Vue R.C. Church …"