(Advertisement)
Tube City Community Media Inc. is seeking freelance writers to help cover city council, news and feature stories in McKeesport, Duquesne, White Oak and the neighboring communities. High school and college students seeking work experience are encouraged to apply; we are willing to work with students who need credit toward class assignments. Please send cover letter, resume, two writing samples and the name of a reference (an employer, supervisor, teacher, etc. -- not a relative) to tubecitytiger@gmail.com. (4-11-2023 to 4-30-2023)
To place your ad, email tubecitytiger@gmail.com.
Ads start at $1 per day, minimum seven days.
Zubik cites need for costly repairs, 'critical financial difficulties'
By Jason Togyer
The Tube City Almanac
March 12, 2020
Posted in: Liberty Borough News, McKeesport and Region News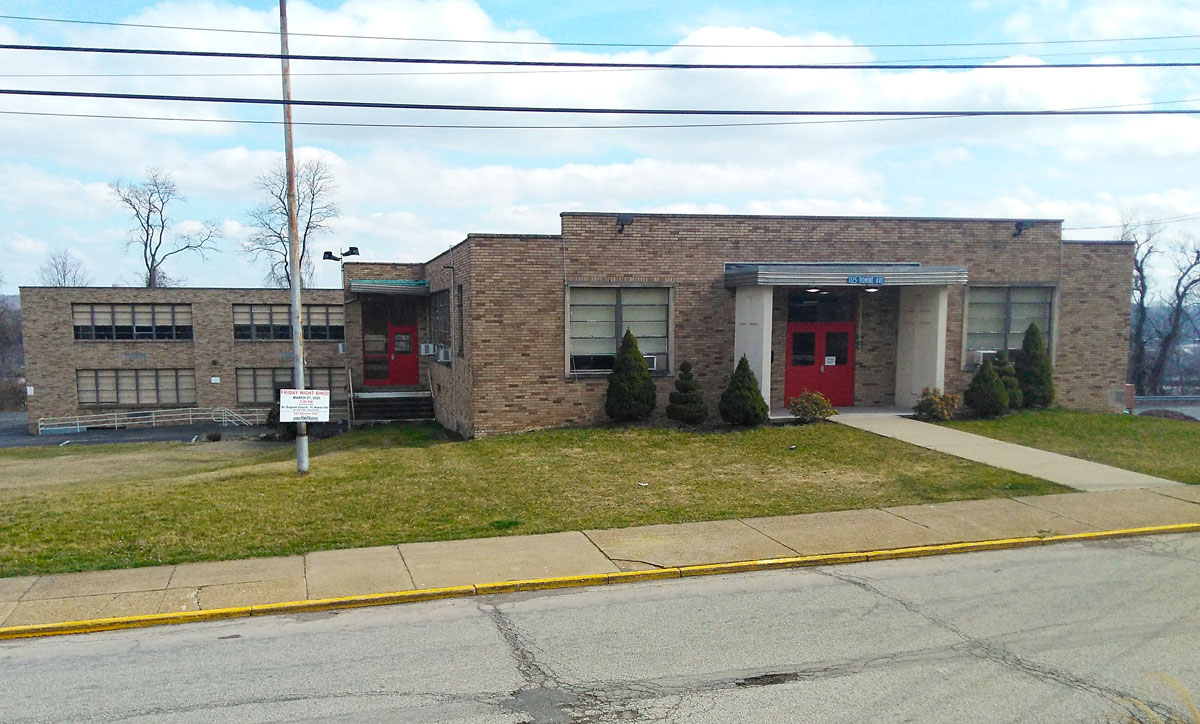 (Photo special to Tube City Almanac)
---
The former St. Joseph Roman Catholic Church in Port Vue will close permanently this month.
In a decree dated Feb. 21, Bishop David Zubik said the decision was made at the request of parishioners who were concerned that the condition of the building and the cost of necessary repairs represented "a grave threat" and presented "critical financial difficulties."
St. Joseph merged with the former St. Eugene Church in Liberty Borough in 1993 to become St. Mark Parish. St. Mark is now part of a regional grouping of churches that also includes St. Michael in Elizabeth Twp. and Queen of the Rosary in Glassport.
The final Mass at the St. Joseph site will be celebrated at 6:30 p.m. March 19, the parish and diocese announced, and the building will be turned over for non-sacred "but not sordid" uses, Zubik said.
Zubik has directed St. Mark to remove all stained-glass, sacred artifacts and significant historical items by March 23, for reuse elsewhere or preservation in the diocese's archives.
In a letter to parishioners distributed in the church bulletin, the Rev. Thomas A. Wagner, group administrator, called the decision to close the building "incredibly difficult."
"It is never good news to have to close a church, a place where generations of people have come together to share the Eucharist and one another," Wagner said. Losing a church, he said, "is very much like a death."
The St. Joseph building formerly also served as the site of St. Joseph Regional Catholic School. The school closed in 2012 but the classrooms and administrative offices are integrated into the church building.
According to Allegheny County tax records, the building and 2.8 acres of land on which it sits are together valued at more than $1.95 million. A listing at the county Recorder of Deeds office says the school and church were built in 1951.
Zubik's decree cites more than $381,000 in repairs that are necessary to continue operating the building, including replacement of 30 percent of the windows, which are damaged, and replacement of the entire roof, which is leaking and causing damage to the interior, he said.
The most pressing need, according to Zubik's decree, is replacement of the boiler used to heat the building. Zubik said the boiler was ruled unsafe by state inspectors and cannot be operated.
Replacing the boiler would cost $38,850, Zubik said, "which the parish cannot afford."
"Any attempt to renovate or repair the church building will carry with it unknown health concerns, including possible asbestos in and under the floor tiles, roof, boiler room and window glazing, as well as possible mold from water damage," Zubik wrote.
The decision to close the church was made after a meeting of parishioners in August 2019, Zubik said, and following a recommendation from Wagner.
The last regular Sunday Mass at the St. Joseph site was celebrated Aug. 25, according to the bulletins.
In his letter to parishioners, Wagner said he hopes the final Mass at St. Joseph will be a chance to "celebrate and honor" the church and its people.
"St. Joseph Church has nurtured generations of families from Port Vue and beyond," Wagner said. "May we bear one another's burdens, honor one another's memories, and move into the future together in collaboration, courage and compassion with our Lord Jesus Christ."
---
Jason Togyer is editor of The Tube City Almanac and volunteer executive director of Tube City Community Media Inc. He may be reached at jtogyer@gmail.com.
Originally published March 12, 2020.
In other news:
"Library Hosts Mr. Rog…" || "Costa Talks COVID-19 …"