(Advertisement)
Tube City Community Media Inc. is seeking freelance writers to help cover city council, news and feature stories in McKeesport, Duquesne, White Oak and the neighboring communities. High school and college students seeking work experience are encouraged to apply; we are willing to work with students who need credit toward class assignments. Please send cover letter, resume, two writing samples and the name of a reference (an employer, supervisor, teacher, etc. -- not a relative) to tubecitytiger@gmail.com. (4-11-2023 to 4-30-2023)
To place your ad, email tubecitytiger@gmail.com.
Ads start at $1 per day, minimum seven days.
Two events cancelled; murder-mystery postponed
By Staff Reports
The Tube City Almanac
March 15, 2020
Posted in: Announcements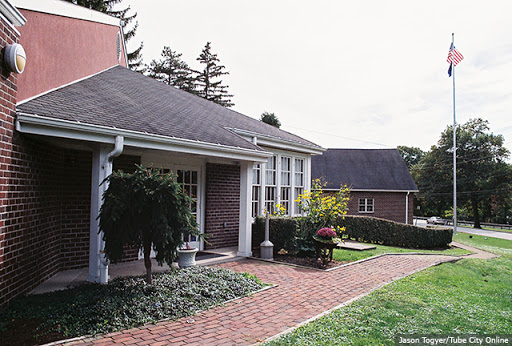 McKeesport Regional History & Heritage Center in Renziehausen Park will be closed through at least March 30, and leaders will decide when to reopen based on county and state health recommendations.
"As always, our top priority is the safety of our visitors, volunteers and staff," said Teresa Trich, director of community outreach. "We will also be postponing all events and meetings during this time. We hope to resume regular operations on March 31 pending recommendations by the state."
"An Evening With Duane Michals," scheduled for March 25, has been cancelled and the center hopes to reschedule it at a later date, she said.
The March 29 event "Suffrage: The Road to the Vote for American Women" also has been cancelled and the center hopes to be able to reschedule it.
"Murder by Magic: Murder Mystery Luncheon," originally scheduled for March 21, has been moved to 12 noon May 9. The center is making every attempt to contact ticket buyers directly, Trich said.
Patrons who have purchased a ticket should call the center at (412) 678-1832 and let the center know if they want to use the ticket on May 9, or would prefer a refund, she said.
"We appreciate your understanding and patience during this difficult time," Trich said.
Originally published March 15, 2020.
In other news:
"Kane Centers Announce…" || "PAWC: Plans in Place …"