(Advertisement)
Tube City Community Media Inc. is seeking freelance writers to help cover city council, news and feature stories in McKeesport, Duquesne, White Oak and the neighboring communities. High school and college students seeking work experience are encouraged to apply; we are willing to work with students who need credit toward class assignments. Please send cover letter, resume, two writing samples and the name of a reference (an employer, supervisor, teacher, etc. -- not a relative) to tubecitytiger@gmail.com. (4-11-2023 to 4-30-2023)
To place your ad, email tubecitytiger@gmail.com.
Ads start at $1 per day, minimum seven days.
Drive-through, carry-out service may continue
By Jason Togyer
The Tube City Almanac
March 15, 2020
Posted in: McKeesport and Region News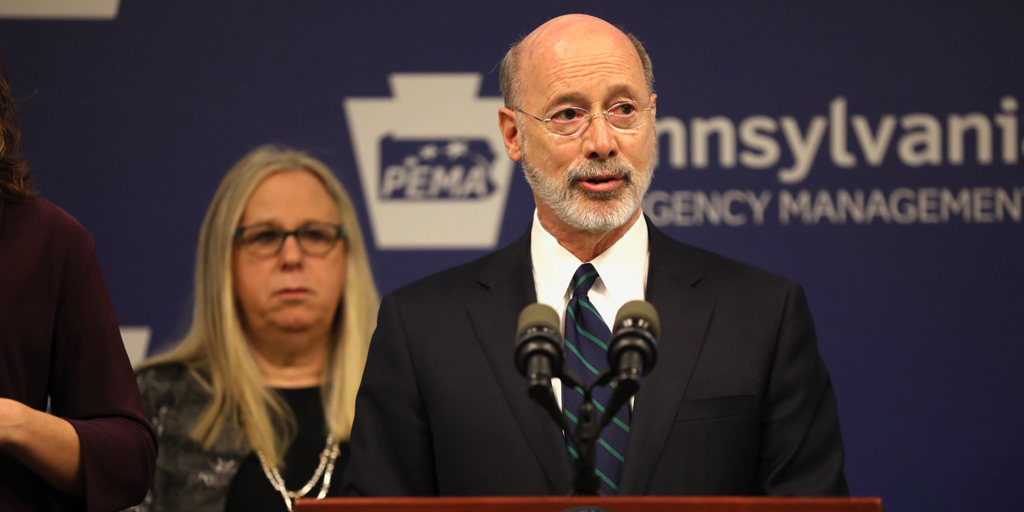 (Courtesy Office of Gov. Tom Wolf)
---
All restaurants and bars in Allegheny County have been ordered to close their dining rooms at midnight tonight, and to stay closed for 14 days.
The order was issued by Pennsylvania Gov. Tom Wolf, citing recommendations from the state health department.
Wolf said he was exercising his authority under the state's COVID-19 disaster declaration order. Four other counties — Bucks, Chester, Delaware and Montgomery — also are affected.
Eating and drinking inside restaurants and bars in those counties is temporarily prohibited. Carry-out and delivery service may continue, the governor said.
Ohio Gov. Michael Dewine issued a similar order earlier on Sunday, effective statewide at 9 p.m.
"Ensuring the health and safety of Pennsylvanians is the highest priority as the state grapples with a growing number of confirmed cases of COVID-19, and as the virus continues to spread, it is in the best interest of the public to encourage social distancing by closing restaurants and bars temporarily," Wolf said Sunday night.
"I understand that this is disruptive to businesses as well as patrons who just want to enjoy themselves, but in the best interest of individuals and families in the mitigation counties, we must take this step," he said.
Businesses that do not adhere to this order could face penalties, state officials said.
State Health Secretary Rachel Levine said social distancing is "essential as more Pennsylvanians are testing positive for COVID-19. By taking these steps now, we can protect public health and slow the spread of this virus."
The state Department of Community and Economic Development will reach out to businesses through a letter to provide guidance on the types of businesses that are urged to close, Wolf's office said, and will discuss financial assistance that will be made available to those businesses.
Originally published March 15, 2020.
In other news:
"COUNTY RECOMMENDS ALL…" || "Citywide Lenten Servi…"