(Advertisement)
Tube City Community Media Inc. is seeking freelance writers to help cover city council, news and feature stories in McKeesport, Duquesne, White Oak and the neighboring communities. High school and college students seeking work experience are encouraged to apply; we are willing to work with students who need credit toward class assignments. Please send cover letter, resume, two writing samples and the name of a reference (an employer, supervisor, teacher, etc. -- not a relative) to tubecitytiger@gmail.com. (4-11-2023 to 4-30-2023)
To place your ad, email tubecitytiger@gmail.com.
Ads start at $1 per day, minimum seven days.
By Richard Finch Jr.
The Tube City Almanac
April 08, 2020
Posted in: White Oak News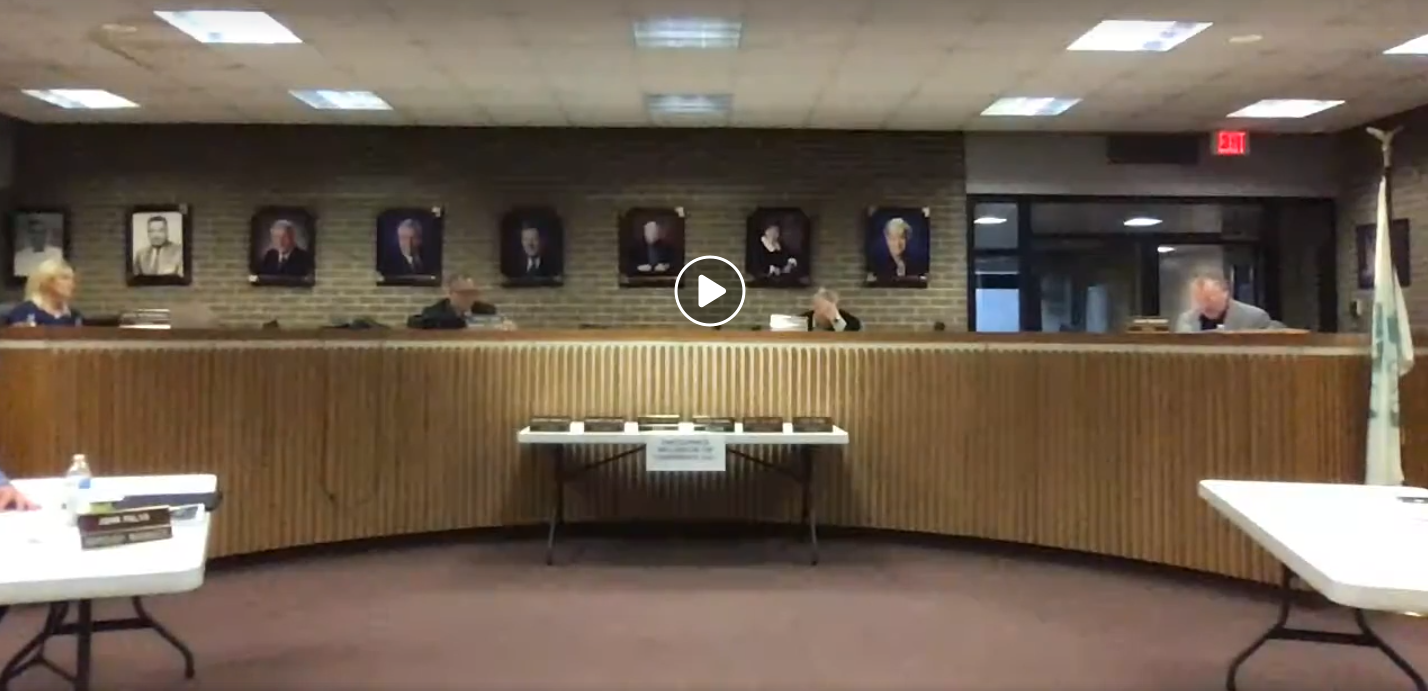 White Oak Council used Facebook and teleconferencing technology to hold its first meeting since Gov. Tom Wolf's mandatory stay-at-home order went into effect March 23.
In attendance at the special meeting April 1 were Council President Chuck Davis and Council Members Lou Bender, Ed Babyak and Julie Opferman.

The meeting was streamed on the borough's Facebook page. Participating via phone due to COVID-19 pandemic restrictions was borough manager John Palyo, engineer Kenneth Hillman, solicitor Patricia McGrail, Mayor Ina Jean Marton, council members George Dillinger, Kenneth Robb, George Pambacas and administrative assistant MaryAnn Winemiller.
Council advertised the April 1 meeting for several days in advance to give residents an opportunity to submit questions or concerns via email, McGrail said.
The Pennsylvania Office of Open Records earlier this month issued an advisory regarding Pennsylvania's Sunshine Act and the coronavirus pandemic.
The office said that although state law "is clear that public meetings should be held at public buildings with open public participation whenever possible," in the event of an official disaster emergency declaration, "a meeting via teleconference, webinar or other electronic method that allows for two-way communication is generally permissible."
---
During the public comment section of the meeting, residents Jean Macler of Oakview Street and Sandra Heintz of Poinsettia Drive told council members they have concerns about stormwater damage happening on their properties.
"Can you advise me when the borough plans on updating the stormwater system?" Heintz said. "I currently am getting a river of water off the hill." The water is damaging her garage and basement, she said.

Council asked Hillman and Tim Crawford, public works foreman, to schedule a time to address both residents' concerns and report back to Palyo with options to resolve the issue.
---
In other business, White Oak officials announced that playgrounds and courts at Heritage Hills Park are closed until further notice, saying that people using them were not complying with social distancing recommendations.
Council voted to ratify Marton's decision of March 25 to declare a disaster emergency in the borough in response to the COVID-19 pandemic.

Reporting for the public safety committee, Bender said that in March, a Joint Information Center and Emergency Operations Center was formed by fire, ambulance, police and other borough employees for the purpose of "fostering cooperation among agencies to benefit our first responders and community."
The emergency operations center has been meeting daily since then, he said.
Council's next scheduled meetings are subject to change, due to COVID-19 pandemic restrictions. Workshop meetings are scheduled for 6:45 p.m. April 13 and 20, with a voting meeting scheduled for 8 p.m. April 20.
---
Richard Finch Jr. is a freelance writer who covers news from a variety of communities for Tube City Almanac. He may be reached at finchr43@gmail.com.
Originally published April 08, 2020.
In other news:
"School Bus Delivers M…" || "Auberle Focusing on P…"