By Vickie Babyak
The Tube City Almanac
May 05, 2020
Posted in: Commentary-Editorial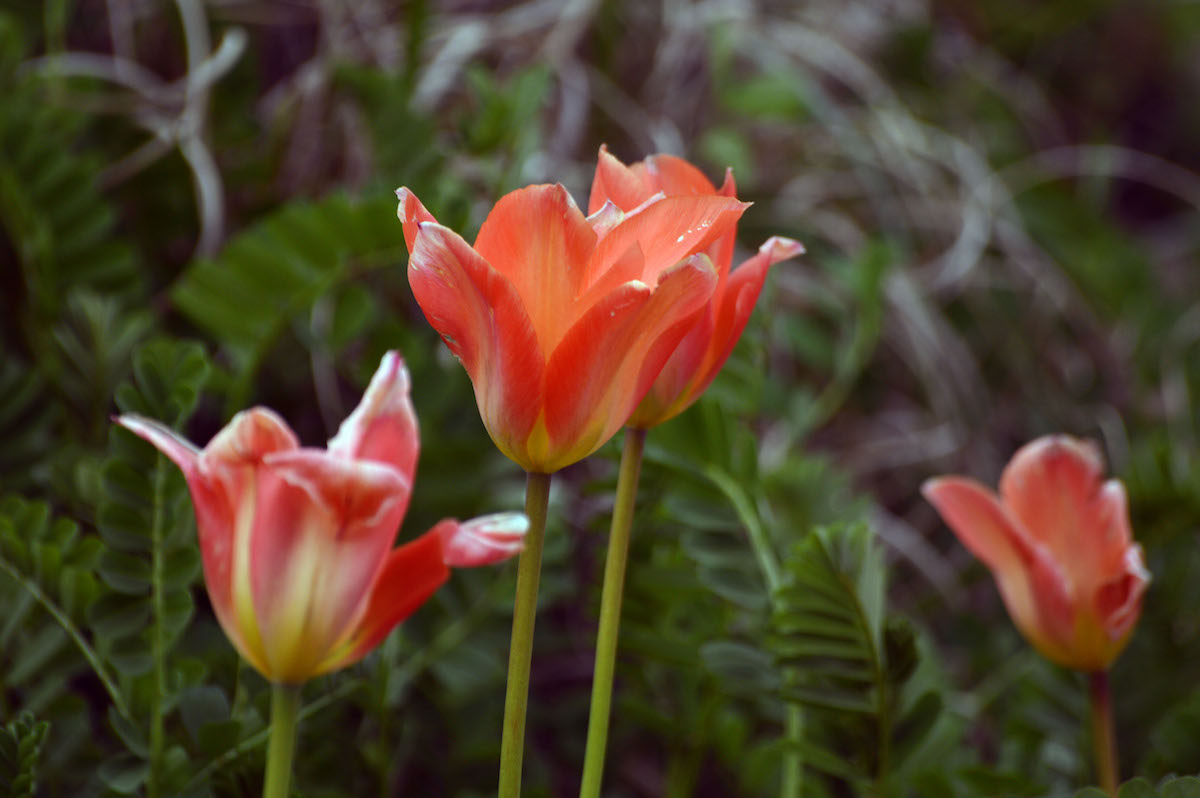 (All photos: Courtesy Vickie Babyak)
---
I was on a car ride with my camera exploring the neighborhood to photograph scenery. In an empty parking lot of a local office building in Dravosburg, I noticed tulips surrounding the area and I wanted to capture the beauty of their vivid cup-shaped flowers with photography.
Tulips are bulbous spring-flowering plants of the lily family and are perfect for bouquets or floral gardens. I was curious about the flowers' origin and what they symbolize. I started searching Google and was surprised to find information unknown to me about the flowers.
They come in a variety of colors and like many flowers; the different colors have their own significant meaning.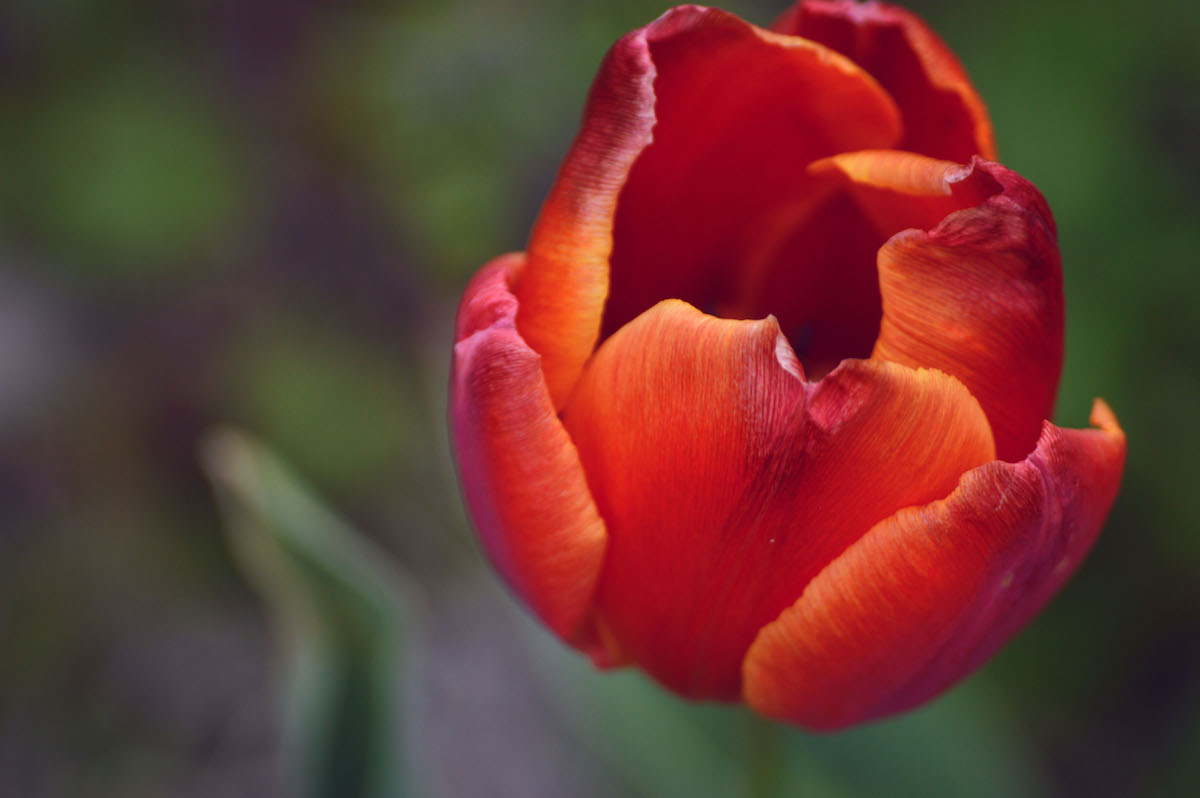 Red tulips are associated with true love while pink tulips are a symbol of caring for a friend or family member.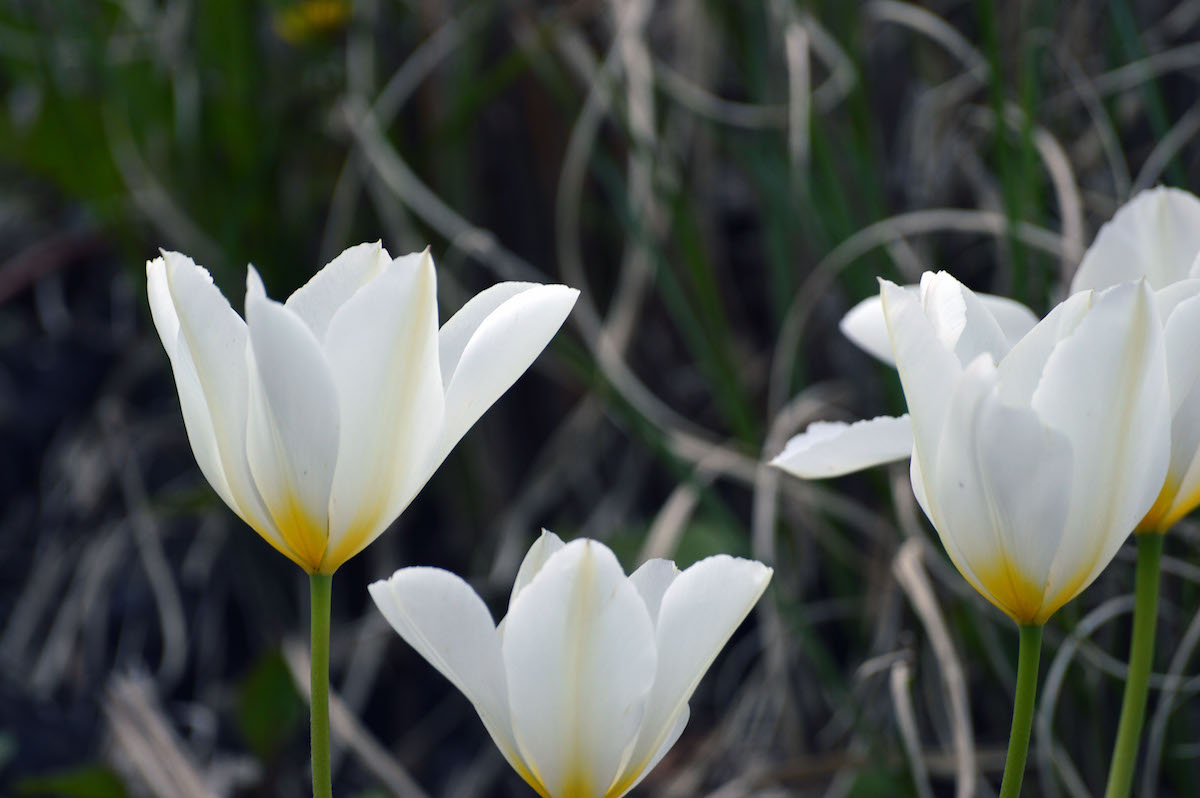 Purple tulips symbolize royalty. White tulips represent forgiveness, respect, innocence and purity. They are suitable for weddings or as a gift of apology.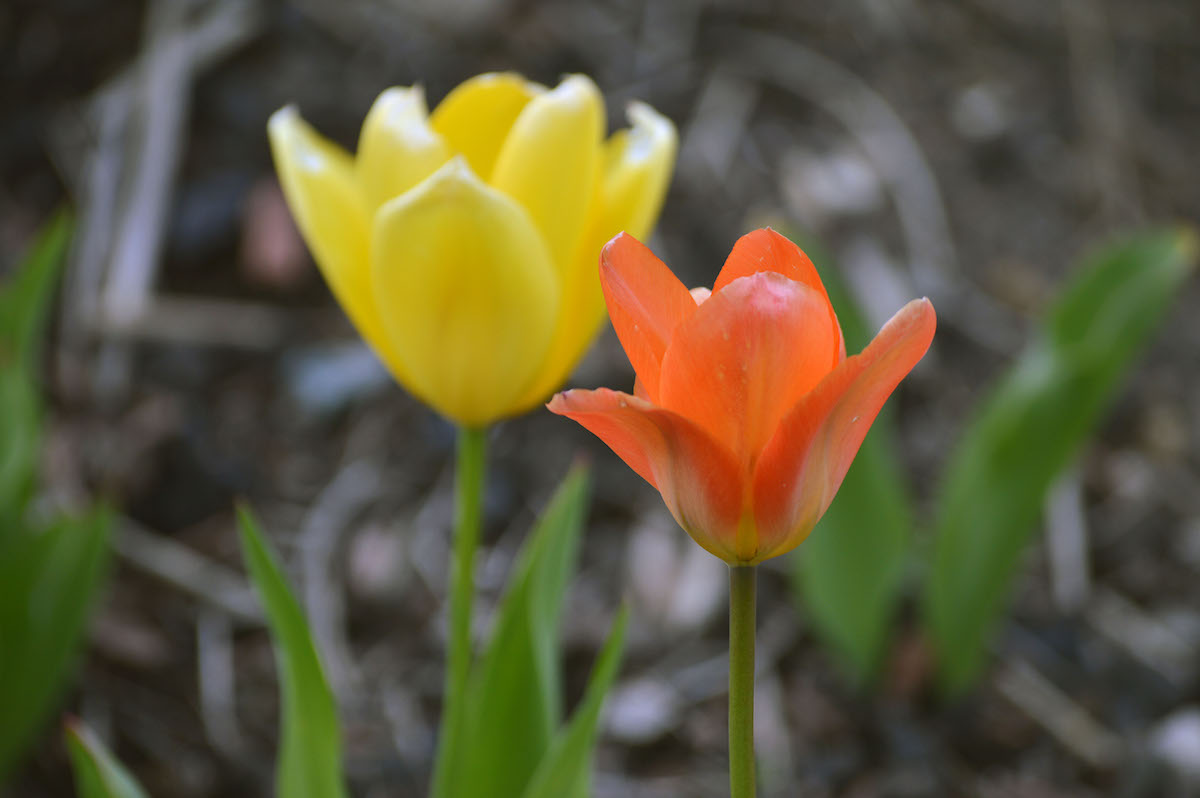 Yellow tulips express cheerful thoughts and orange tulips are the color of happiness. The variegated tulips have attractive color patterns and represent beautiful eyes.

People think tulips were originated in Holland but they are native to Central Asia and Turkey. Tulips were brought to Holland during the 16th century. Nowadays, Holland cultivates tulips in large numbers and in huge fields.

It's believed that Europeans mistakenly gave the tulip its name. The flower had an important role in Persian art and most likely Europeans were commenting on the Turkish tradition of wearing tulips in their turbans. Tulip is the Persian word for turban.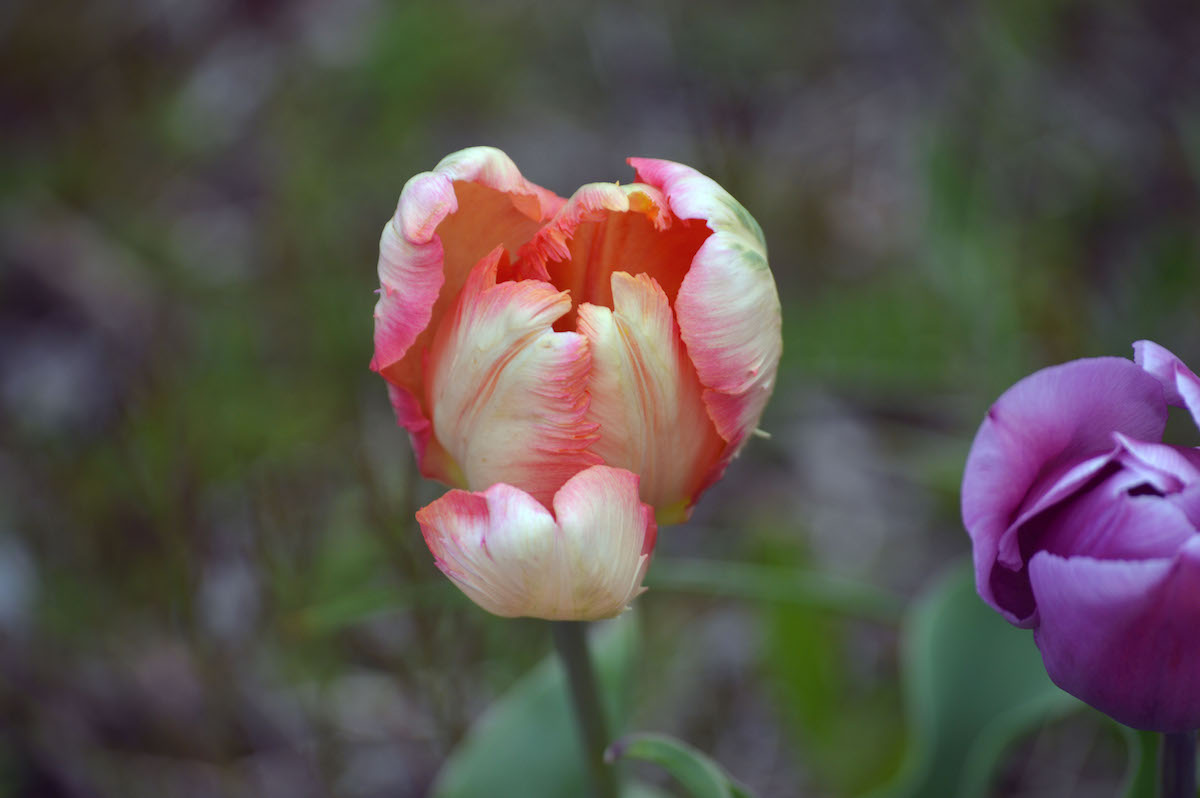 In the mid-17th century tulips became extremely popular for festivals and paintings in the Netherlands. They were so much in demand that it created an economic bubble known as Tulip Mania from 1636 to 1637. Tulip bulbs were exceedingly expensive and used for money until the market crashed.

A fact I found strange is that tulips are edible. During World War II, people who couldn't afford other food ate tulips and made tulip bread. Tulip bulbs can also be used to replace onions. Even wine can be made from tulips. Personally, I would not want to use the flowers as food but rather admire the proportionate beauty of a tulip.

As a reminder, Mother's Day is May 10 and tulips can be given in consideration as a gift to a special mom. Choose one color or variety of colors that express your feelings. Tulips are rich in history and almost as beautiful as the amazing women in your life.
---
Vickie Babyak is a photographer and freelance writer from Dravosburg. She may be reached at vbabyak@yahoo.com.
Tube City Community Media Inc. is committed to printing viewpoints from residents of the McKeesport area and surrounding municipalities.
Letters and commentaries are accepted at the discretion of the editor and may be edited for content or length.
To submit a commentary for consideration, please write to:
Tube City Almanac
P.O. Box 94
McKeesport, PA 15134-0094
Email tubecitytiger@gmail.com
Letters may also be left for Tube City Almanac at the front desk of the Tube City Center for Business and Innovation, 409 Walnut St., Downtown, from 9 a.m. to 4 p.m. Mondays through Fridays.

Please include contact information and your real name. A pen name may be substituted with approval of the editor.

Originally published May 05, 2020.
In other news:
"Residents Seek Answer…" || "Effort By W.O. Family…"