Facebook group rises to meet challenge of coronavirus pandemic
By Jason A. Mignanelli
The Tube City Almanac
May 05, 2020
Posted in: McKeesport and Region News, White Oak News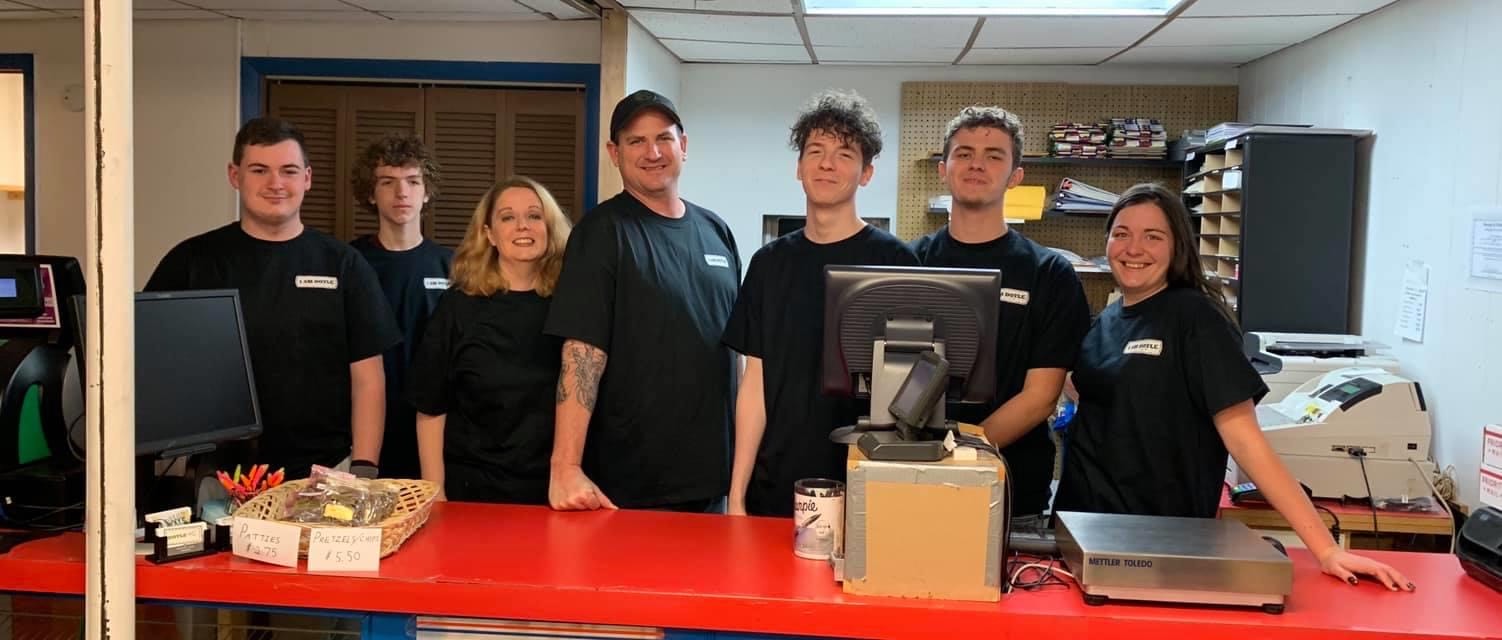 (Submitted photo)
---
Kelly and Mike Doyle never could have imagined that they would be feeding 100 different families when they started a small community Facebook page called, "What's Happening in White Oak & Surrounding Areas."

The Doyles live in White Oak with their five children, where they also own and operate the privately held White Oak Post Office.

"We are just a normal middle-class family," Kelly Doyle said.

About six years ago, Kelly started the "What's Happening in White Oak & Surrounding Areas" Facebook page, hoping to keep the community up-to-date on current events.
"When we first started the page, a few people reached out to us that needed some help," Kelly Doyle said. "We only had like five families at that time but it was always in my heart to help people so we began feeding those 5 families. I have always wanted to start some type of a non-profit or charity, I just didn't know what it would be."

When the COVID-19 pandemic hit the Pittsburgh area, things changed drastically for the Doyle family and their charity.

"That first week we had twenty families who reached out to us and needed food," Kelly Doyle said. "Then, it kept growing each week. Now, we have nearly one hundred families that all need help and food because of the virus."

Although things have been hard, the Doyle family has not missed one week of delivering food to all of the families.

"I know that I have enough food for all of the people in my inbox for this Sunday's delivery but as for next week, I have no idea," Kelly Doyle said, holding back tears. "It's as if God has provided enough each week no matter what the situation. It's kind of like in the Bible where Jesus feeds 5,000 people with five loaves of bread and two fish. We have been blessed each week."

At first, the Doyle family was funding the entire operation by themselves. As things have progressed, more and more people are looking for ways to help out and get involved.

"You wouldn't believe it," Kelly Doyle said. "People are now placing giant orders with Aldi and other grocery stores and having the food shipped to my porch. There is a giant pile of food sitting outside right now."

Even though the Doyle family is receiving some help, there is still much more help needed.

"We started out doing all of the sorting and non-contact delivering ourselves. We are beginning to get some help but we definitely can use more food and more delivery drivers if anyone is interested," Kelly Doyle said.

In an attempt to create a more recognized and ongoing charity, The Doyles have now created the "McKeesport Agape Center," as a non-profit organization to manage the food pantry separate from the "What's Happening in White Oak" page. Anyone interested in helping the Doyle family and the charity can reach out to Kelly or Mike Doyle through either of the Facebook pages, as both are still active and monitored regularly.
The family also thanked Bridge City Church for its contributions as well as anyone else who has donated to the charity.
Additionally, anyone who would like to make food donations of non-perishable items can stop at the White Oak Post Office, 1133 Lincoln Way. For more information about donating time, delivery services or toiletries, call (412) 874-2158.

The McKeesport Agape Center doesn't appear to be going away anytime soon either.

"We will keep doing it until people get back on their feet and don't need our help anymore and even after that, if people need help we will try to give it to them," Kelly Doyle said.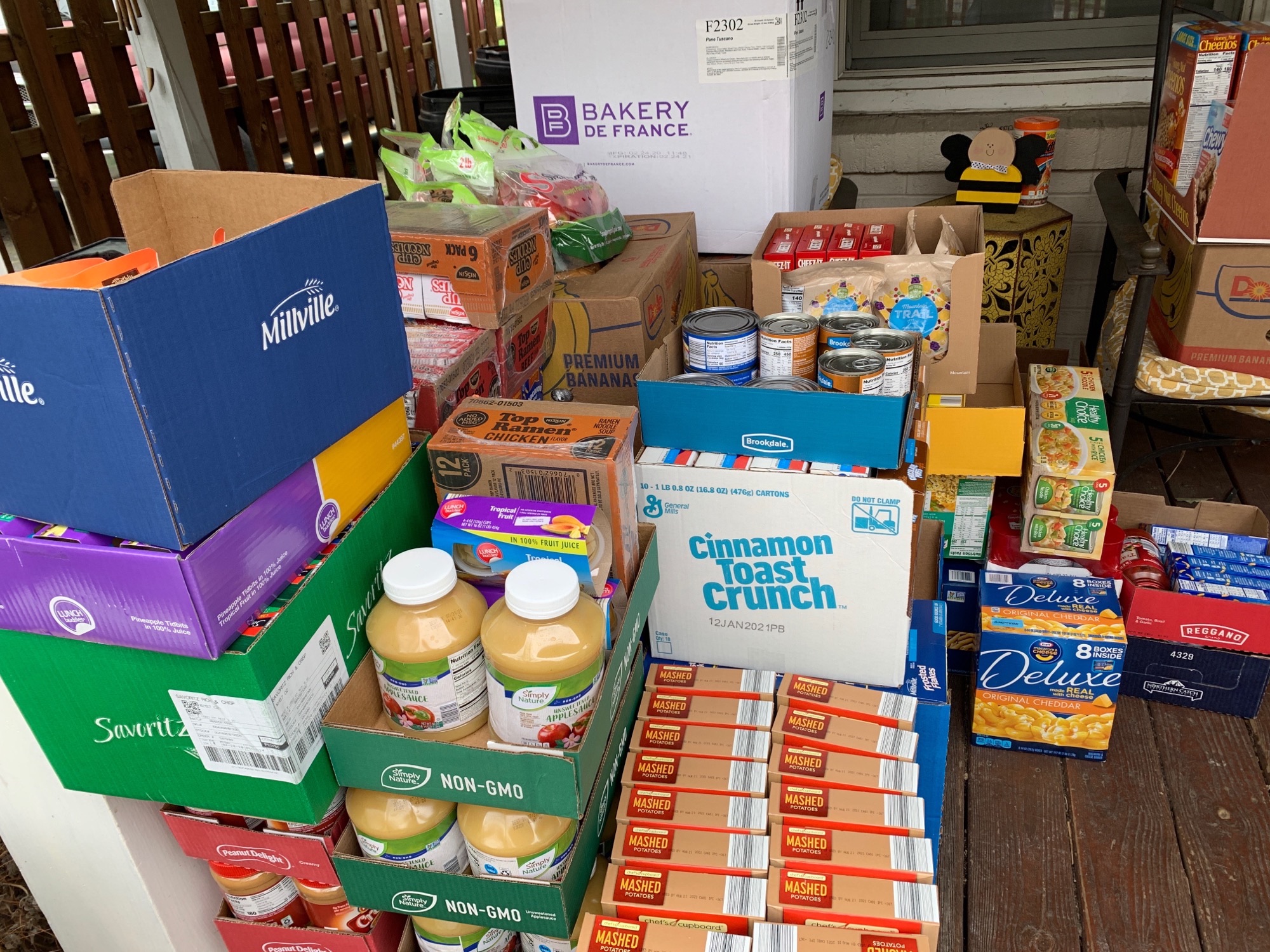 (Submitted photo)
---
Jason A. Mignanelli is a freelance writer from Pittsburgh's North Hills and a student at Duquesne University. He may be reached at mignanellij@duq.edu.
Originally published May 05, 2020.
In other news:
"Viewpoint: Take Time …" || "Serra Director Showca…"