Pittsburgh DJs bring entertainment to homebound residents
By Staff Reports
The Tube City Almanac
May 10, 2020
Posted in: McKeesport and Region News, North Versailles Twp. News, White Oak News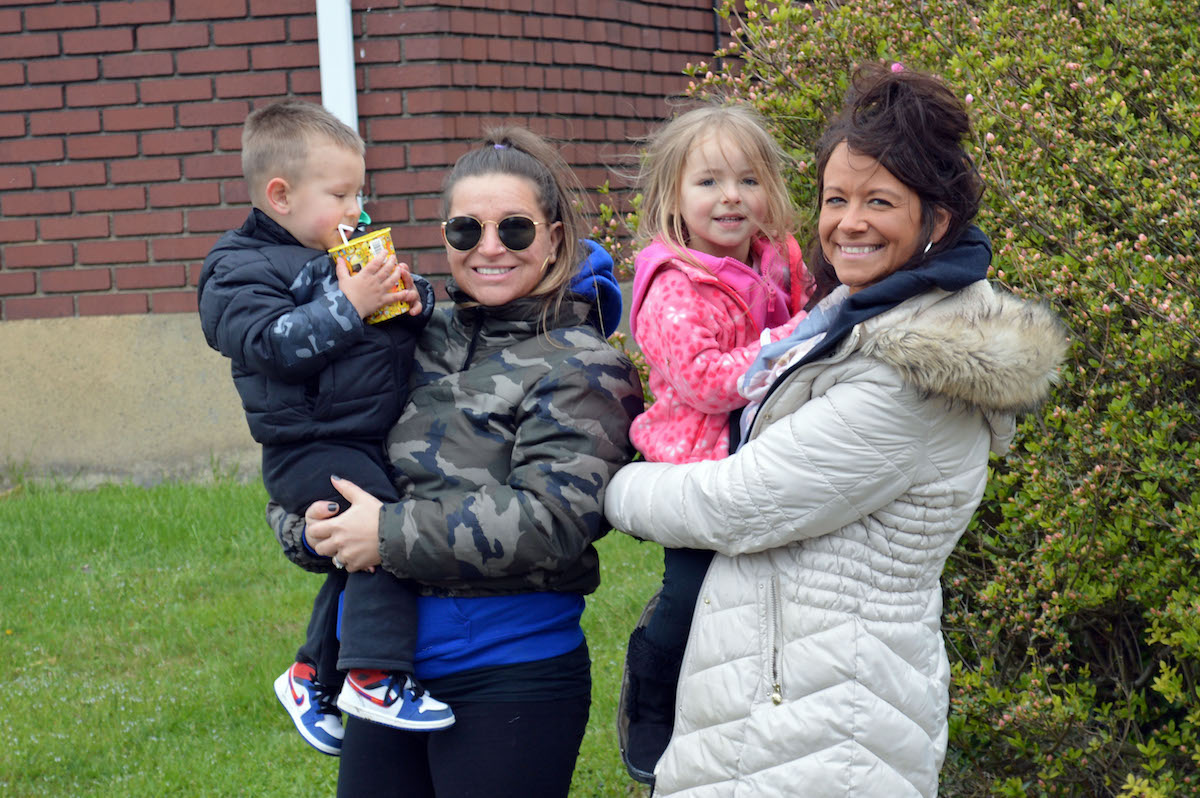 Sarah Colon holds Javoni Hancharik and Nikki Hancharik holds Natalia Hancharik on Fawcett Avenue in McKeesport as they enjoying the dance party parade mix by DJ Jess. (Vickie Babyak photo for Tube City Almanac)

---
With entertainment venues closed due to the coronavirus pandemic, Pittsburghers have been unable to go to any dances for almost two months.

So on Saturday, the dances came to Pittsburghers.

Disc jockeys from throughout the region participated in the first-ever Pittsburgh Mobile Dance Party, climbing aboard trucks and into vans to spread music and fun for a few hours.
The countywide social distancing event was put on by more than a dozen disc jockeys to help residents find some respite amidst the COVID-19 crisis by bringing the dance club experience to neighborhoods throughout the region. It began at 11 a.m. and continued until 6 p.m.
---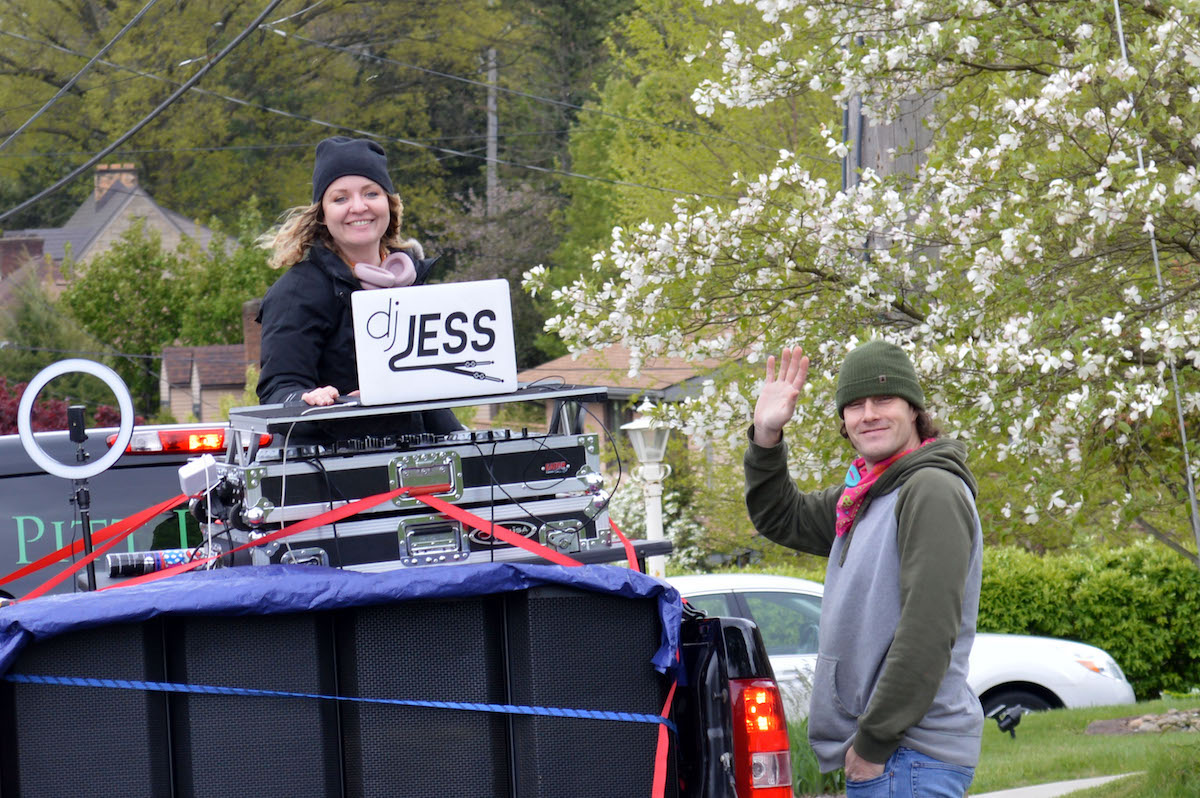 Jessica A. McKelvey (DJ Jess) and her husband, Riley, wave to McKeesport residents as they enjoy the entertainment through their windows. (Vickie Babyak photo for Tube City Almanac)
---
In the Mon-Yough area, White Oak's Jessica "DJ Jess" McKelvey and husband Riley, accompanied by driver Bill Jakub, visited parts of North Versailles Twp., Fawcett Plan and Haler Heights in the city, Bryn Mawr in White Oak, parts of Duquesne and Dravosburg, and Clover Crest, West Mifflin Estates and the Skyline Drive area of West Mifflin.
---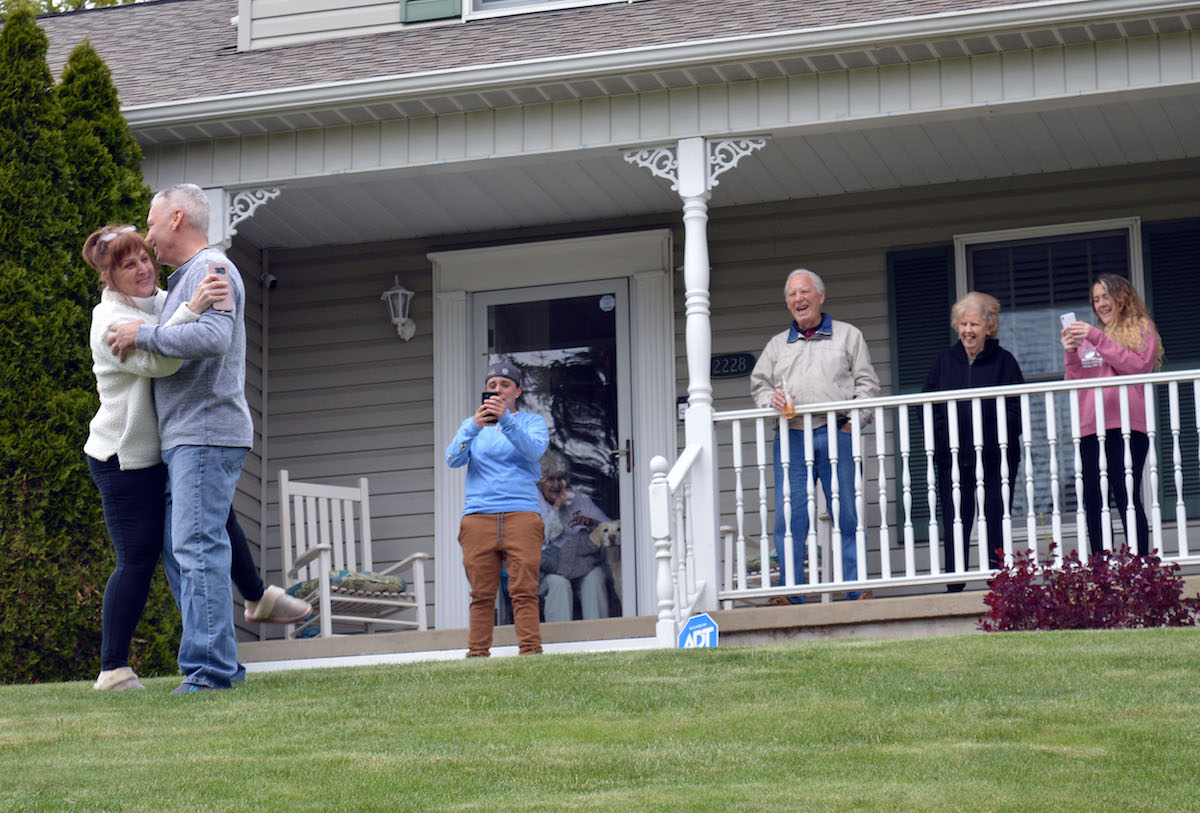 (Vickie Babyak photo for Tube City Almanac)
---
DJs braved cold, blustery weather and although some danced inside the warmth of their homes, others came outside to participate, like Dean and Sandra Hager of Haler Heights, who said they were celebrating their 30th wedding anniversary. They danced as family members cheered them on.
---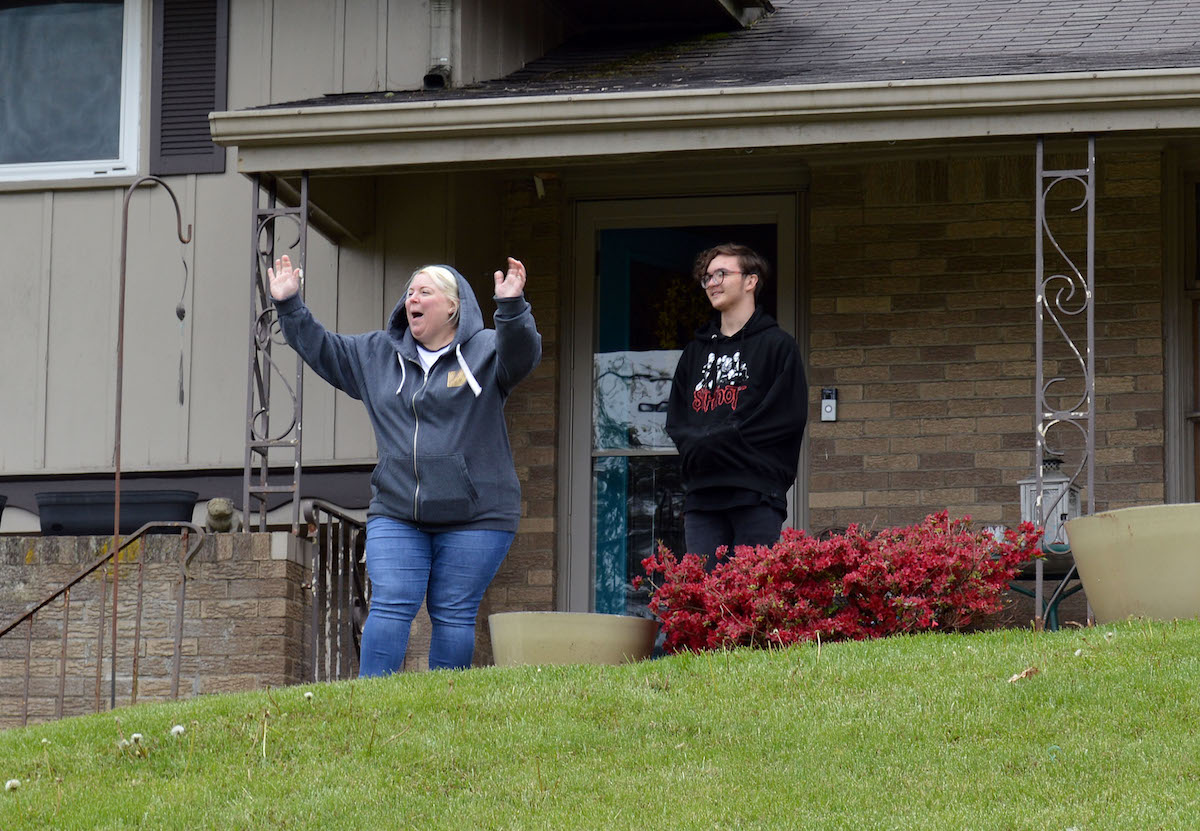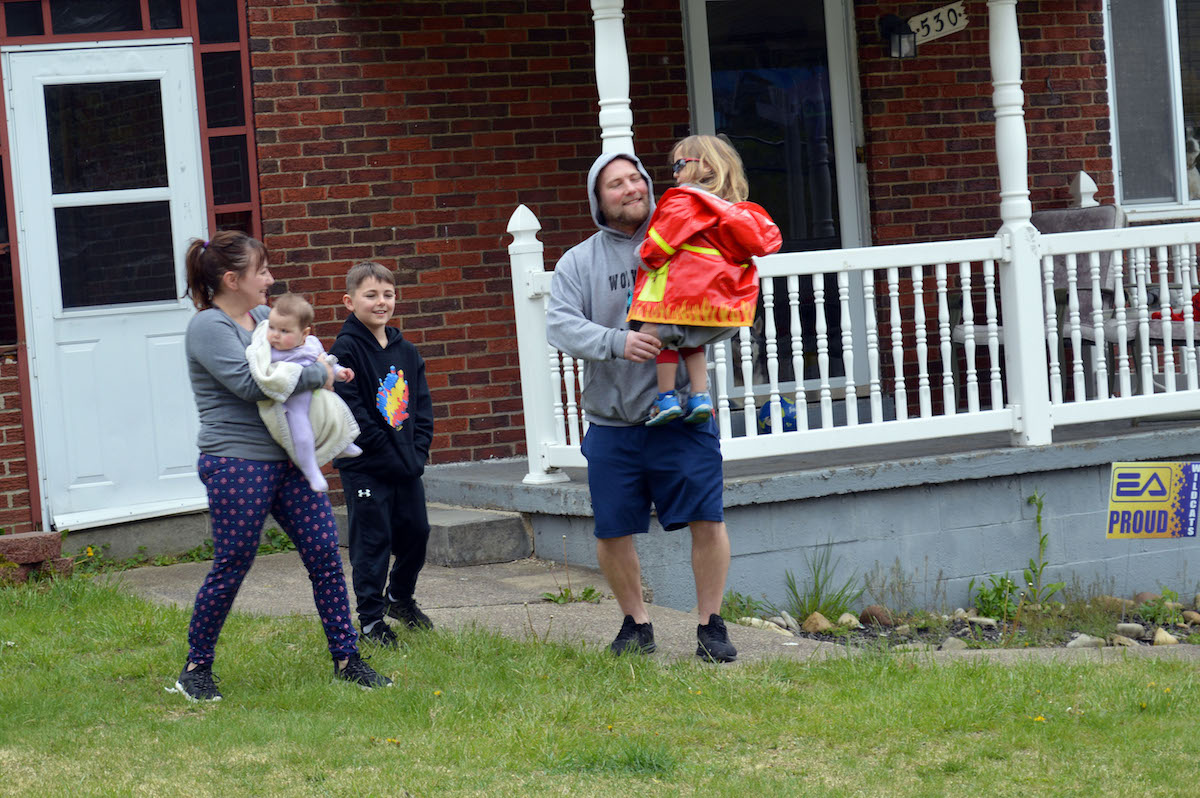 (Vickie Babyak photos for Tube City Almanac)
---
And Maria Checcio and Chris Callan of North Versailles Twp. danced along with their children, called — appropriately enough for a dance party — Bowie, Lennon and Zappa.
---
Nick Zurawsky is a freelance writer in Pittsburgh. He may be reached at nickzurawsky@gmail.com. Vickie Babyak is a photographer and freelance writer from Dravosburg. She may be reached at vbabyak@yahoo.com.
Originally published May 10, 2020.
In other news:
"Visiting Restrictions…" || "Police Thank Public W…"