By Richard Finch Jr.
The Tube City Almanac
June 04, 2020
Posted in: McKeesport and Region News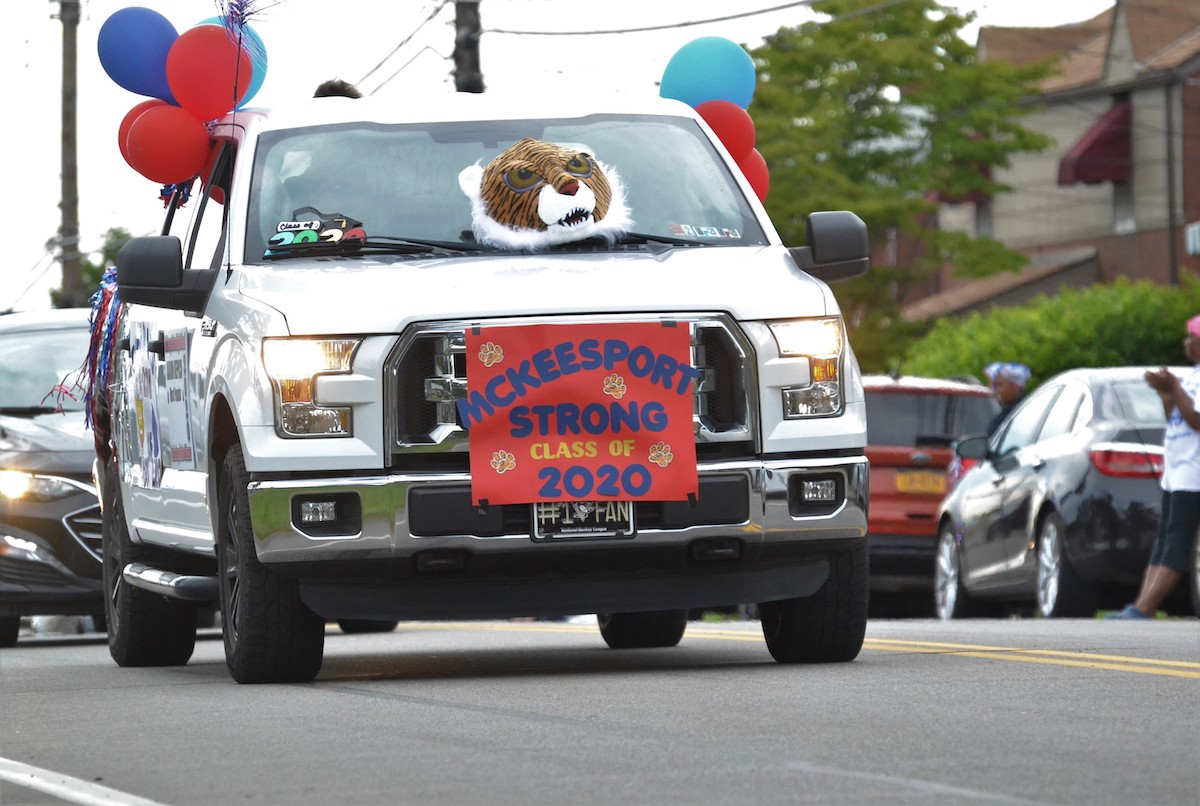 (Richard Finch Jr. photo special to Tube City Almanac)
---
Parents, grandparents and neighbors lined Eden Park Boulevard on Wednesday night to celebrate graduating seniors from McKeesport Area High School.
In lieu of the regularly scheduled commencement, district officials encouraged students to participate in the "senior procession" of cars, trucks and motorcycles from the high school. McKeesport fire and police vehicles led the parade through Renziehausen Park and Penn State Greater Allegheny and back to the corner of Hartman Street and O'Neil Boulevard.
McKeesport Area and other school districts were forced to cancel all in-person classes and activities on March 13 due to the COVID-19 pandemic. With some restrictions in Allegheny County being lifted this week, district officials said last month they are still hopeful that a graduation ceremony can be held for seniors on June 30.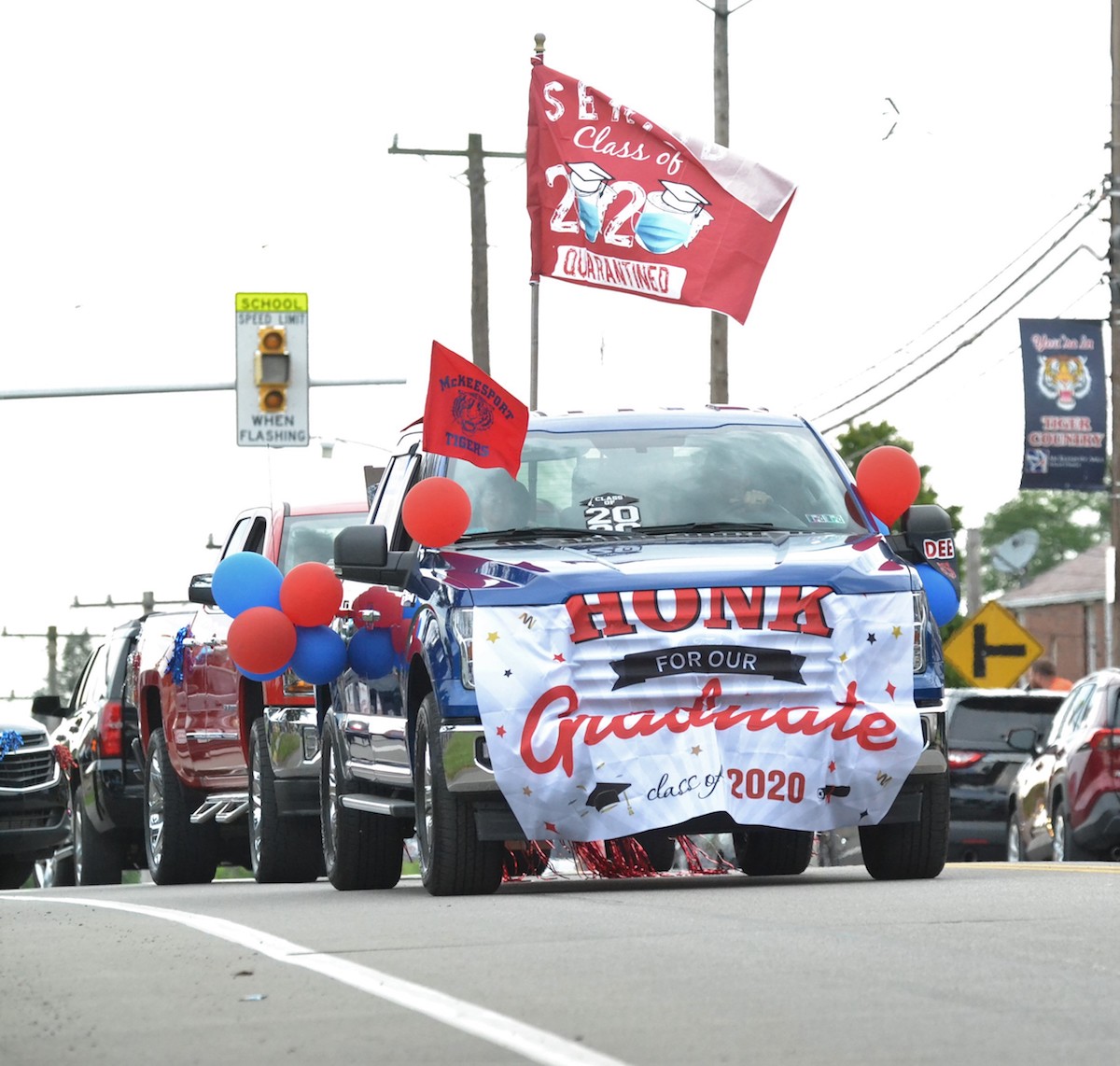 More photos follow the jump.
All photos: Richard Finch Jr., special to Tube City Almanac. For reprints, email finchr43@gmail.com.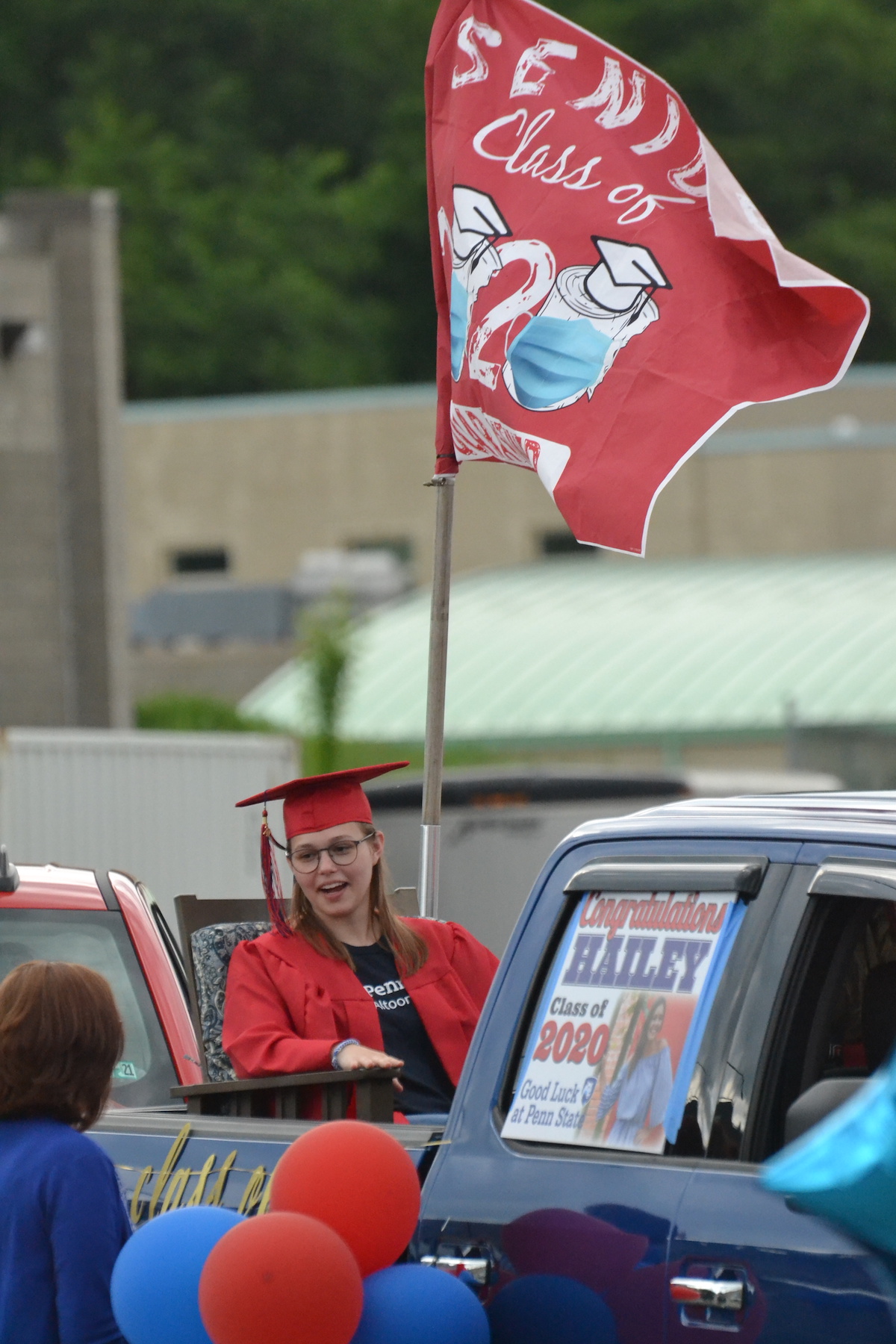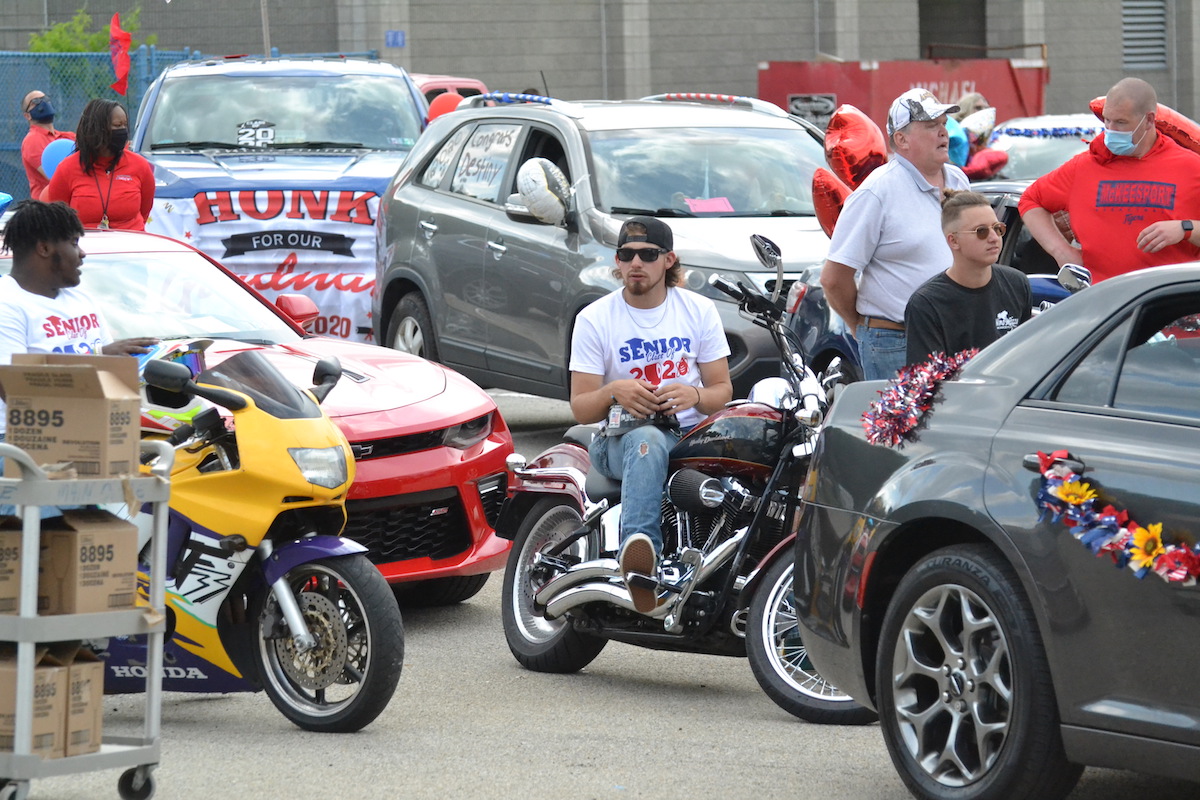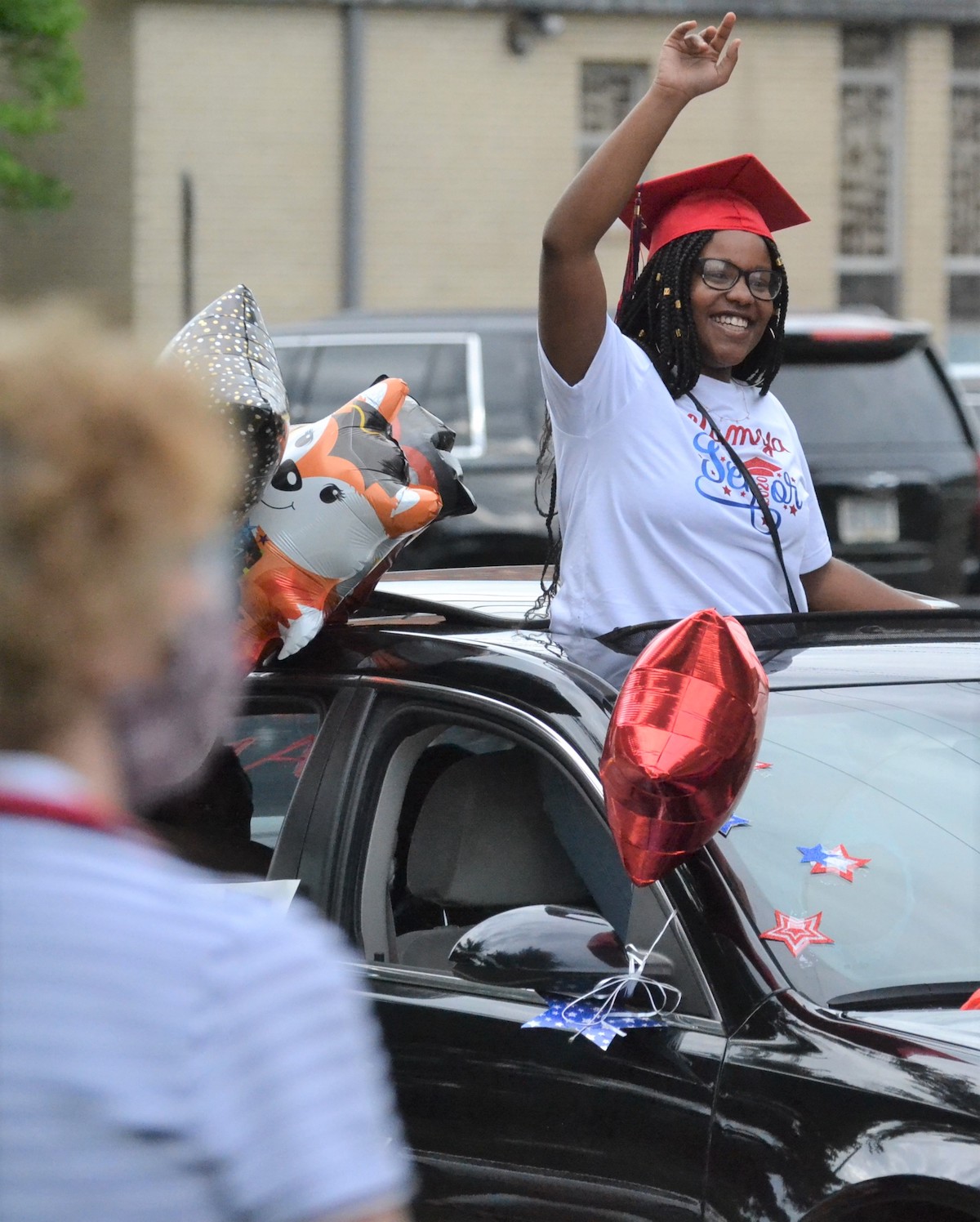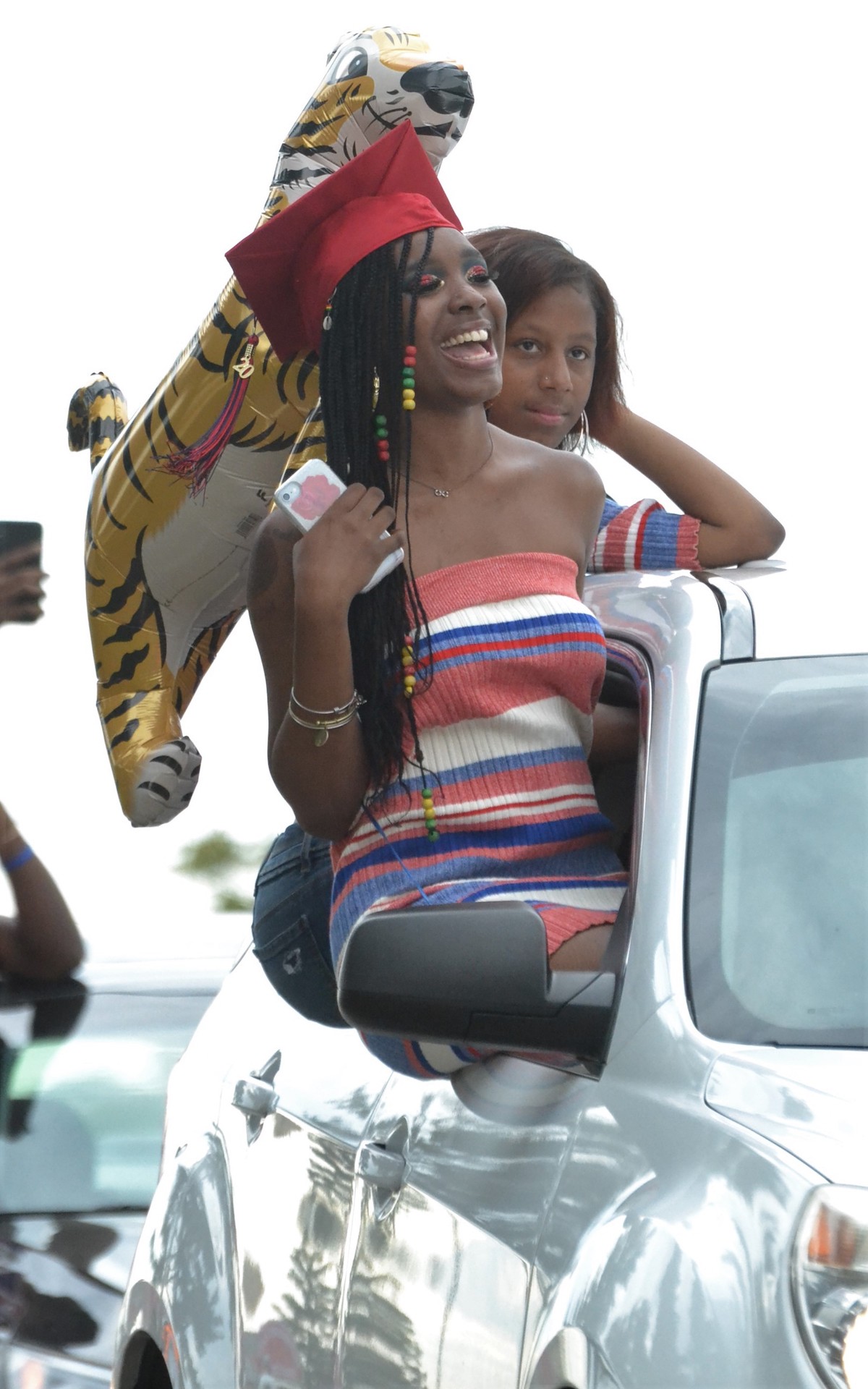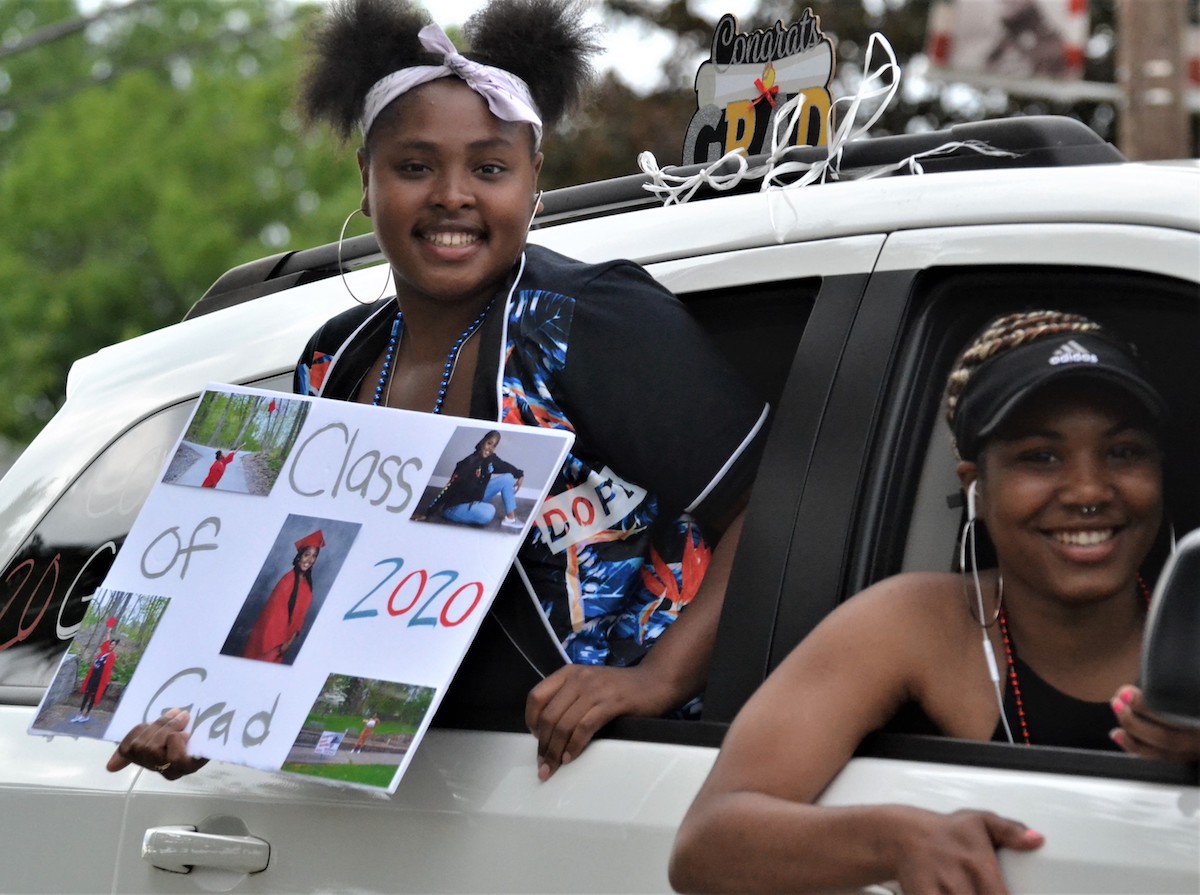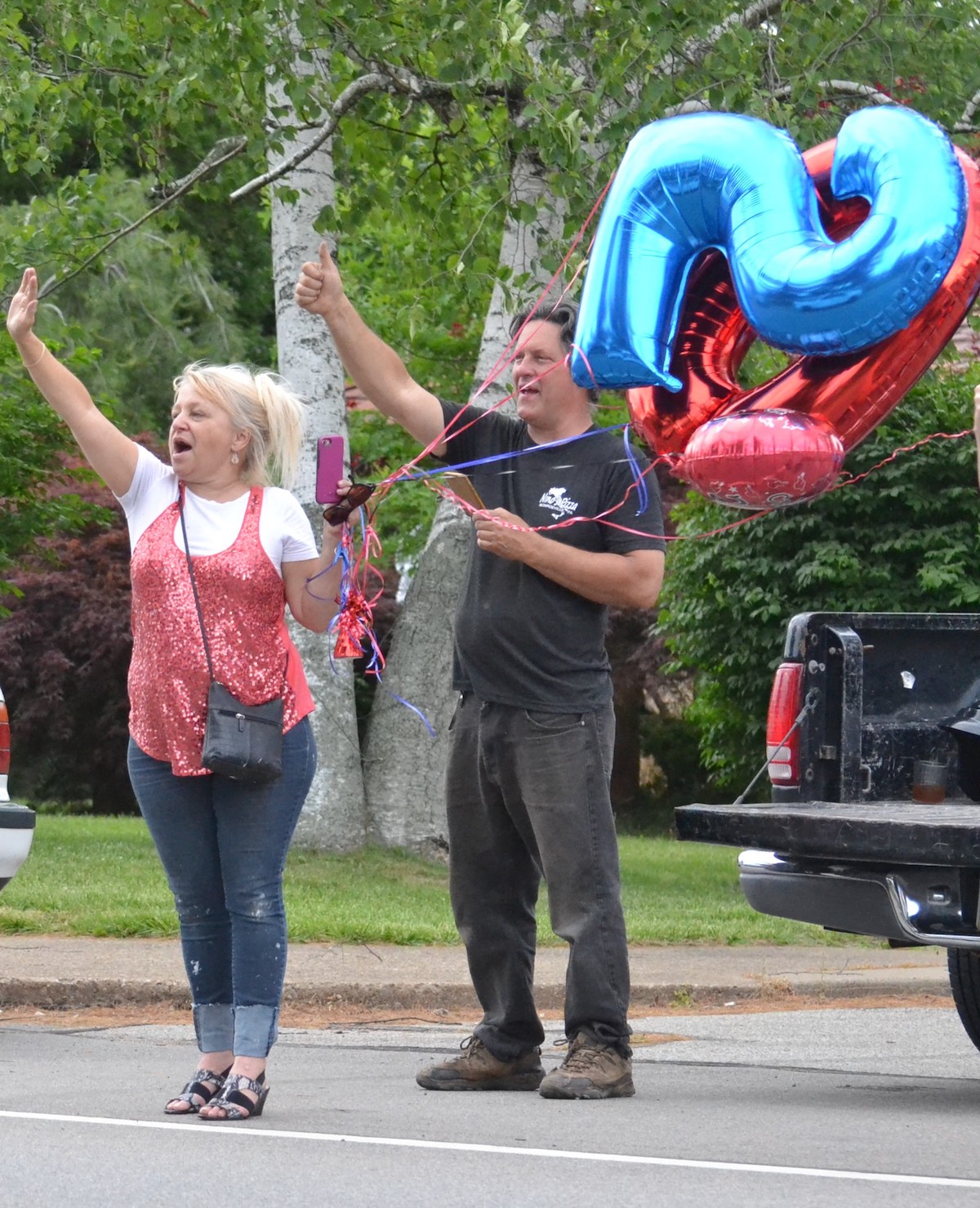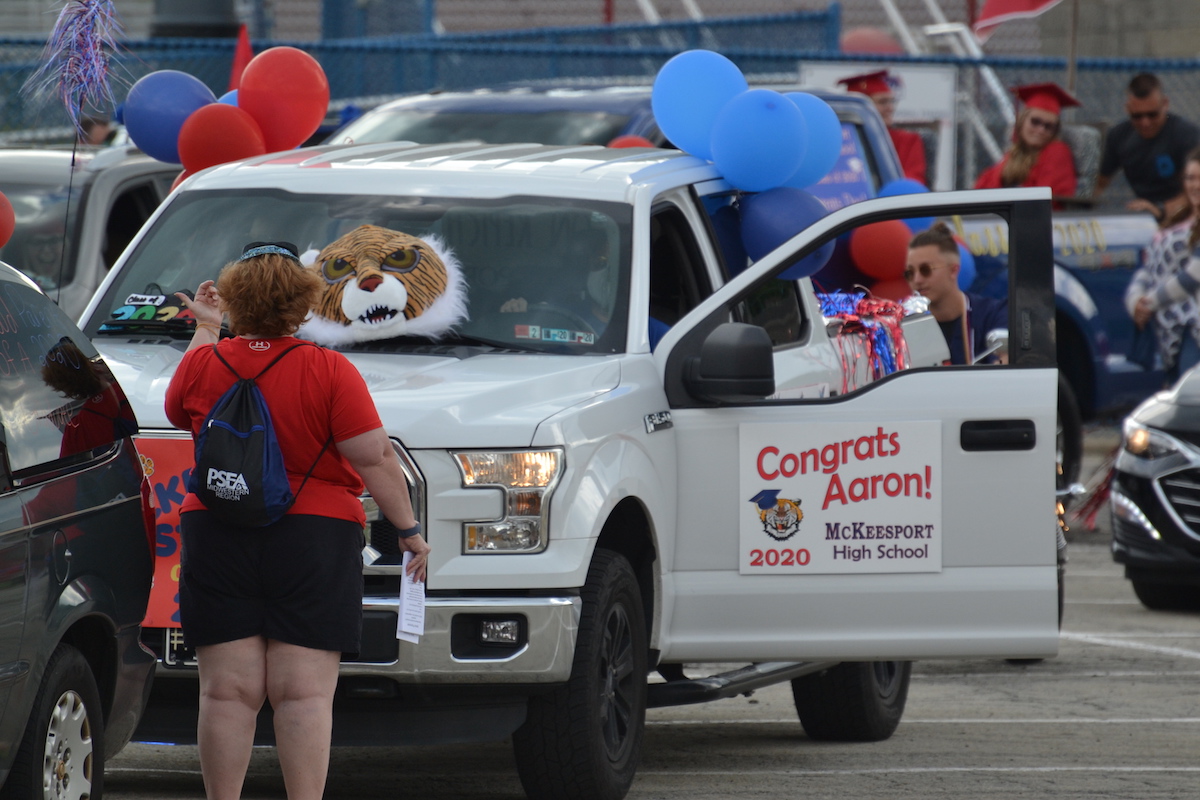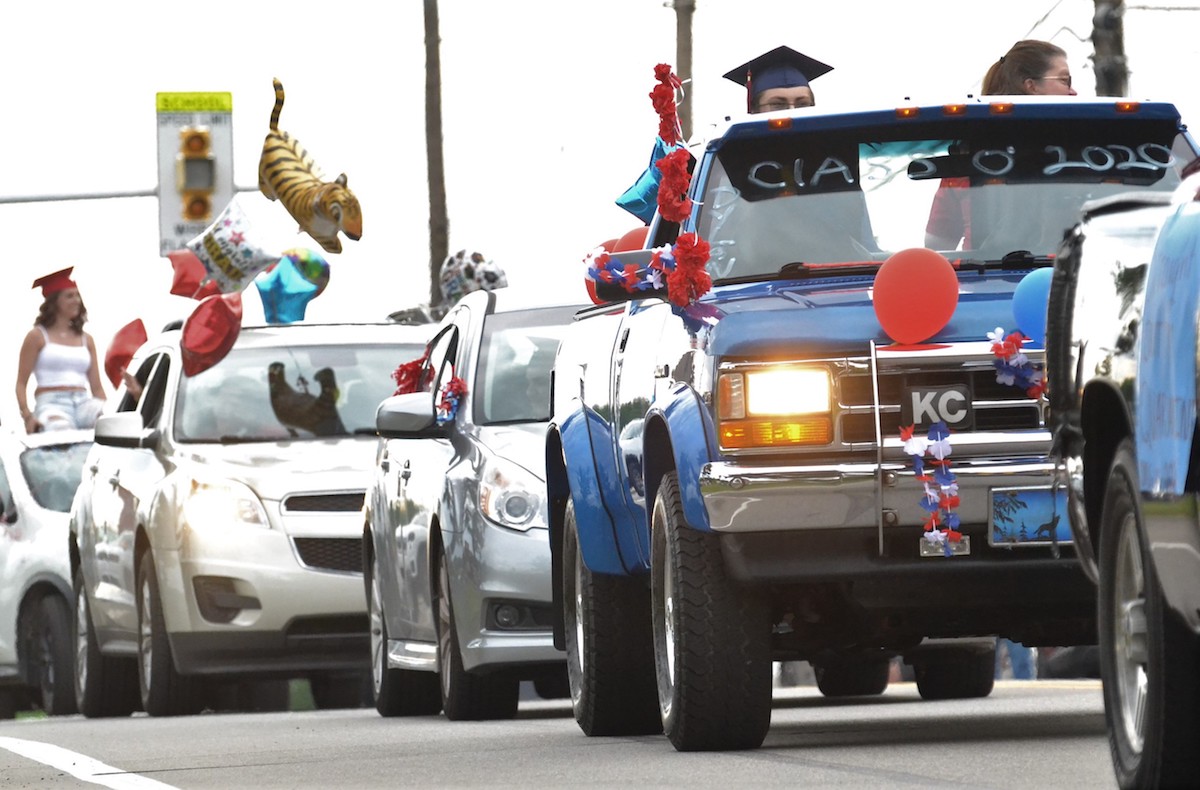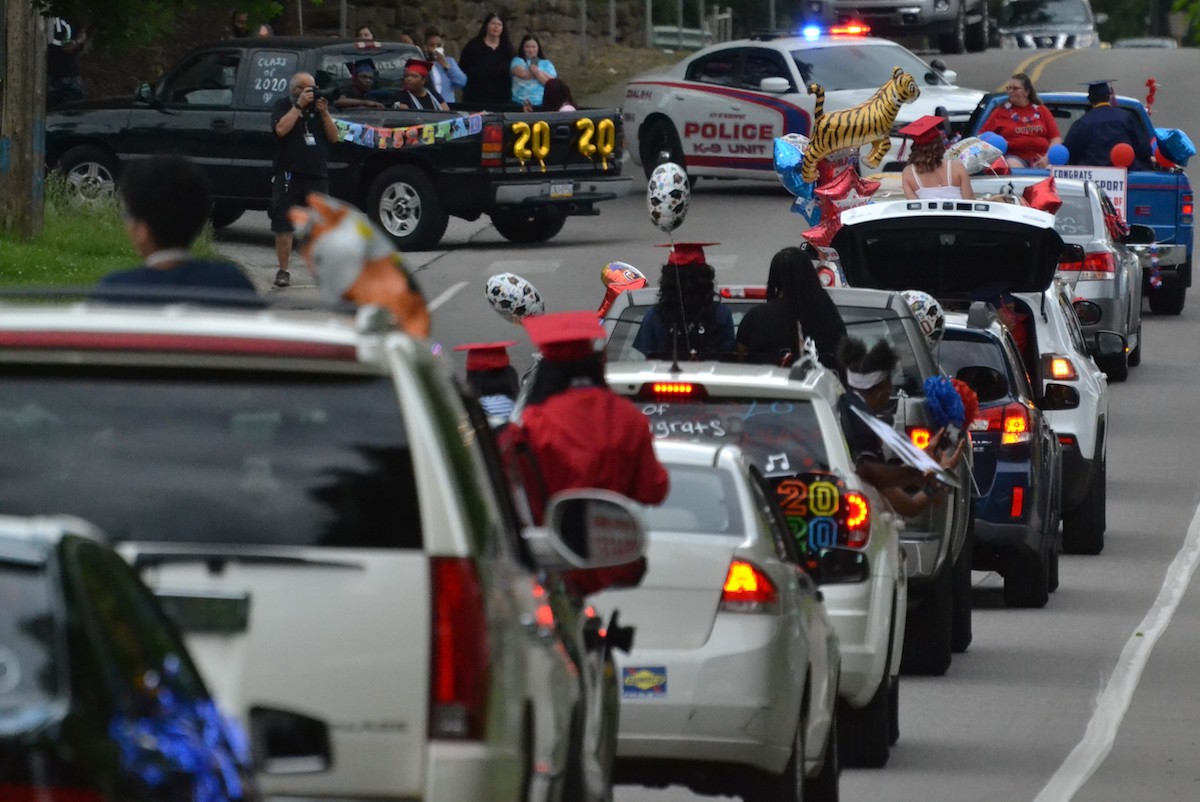 Originally published June 04, 2020.
In other news:
"A Family Farm Grows i…" || "Heritage Center Prepa…"