Allegheny County: 377 applications received in first four days
By Submitted Report
The Tube City Almanac
July 17, 2020
Posted in: Announcements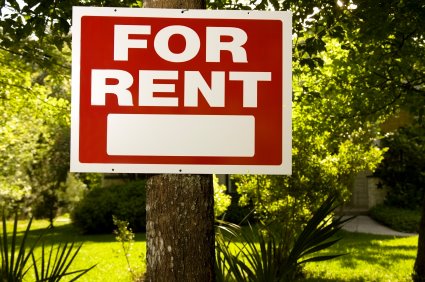 (Mark Moz photo via Flickr, licensed under Creative Commons)
---
A program to assist tenants and landlords in Allegheny County during the COVID-19 pandemic received nearly 400 applications in its first four days.
In addition, the county is also providing some utility assistance.
The Rent Relief Program, administered by the Pennsylvania Housing Finance Agency, was created by the state legislature in May and is funded by the federal Coronavirus Aid, Relief, and Economic Security Act.
Allegheny County is projected to receive an allocation of $22.5 million, said Amie Downs, county spokeswoman.
The state funding provides renters with up to $750 per month, per household, for a maximum of six months of assistance or $4,500, she said.
The county is also funding an additional $750 per month in rent for a maximum of six months, and $200 per month for a maximum of six months for renters' electric, gas, internet, late fees and court costs.
The help is first-come, first-served.
"I'm proud that, with county council's help, we were able to provide additional resources to Allegheny County residents that will help them during this pandemic," said Rich Fitzgerald, Allegheny County executive.
For more information or to apply, visit Allegheny County's website. Applications are being accepted through Sept. 30.
Downs said income restrictions apply. A single person living alone must have an annual income of $58,100 or less, while a family of four may have an annual income of up to $83,000.
In addition, renters must be able to show that they have become unemployed since March 1, or have lost at least 30 percent of their income.

The county program also is open to landlords who have lost rental income because their tenant has lost their job or had their income reduced. To qualify, landlords must agree to forego any additional rent or fees owed, and must agree not to pursue eviction for at least 60 days after receiving the rental assistance.
Rental properties must meet housing quality standards set by the county, and landlords must be up-to-date on their real estate taxes, Downs said.
For more information, email AHICaresRRP@actionhousing.org or call (412) 248-0021.
The program is being managed by Allegheny County Economic Development and the county Department of Human Services Department, in cooperation with ACTION-Housing, Urban League of Pittsburgh, Community Human Services Corp. and McKeesport-based Auberle, Downs said.
Residents of Westmoreland County who need rent relief should contact Union Mission of Latrobe, Inc., at (724) 539-3550 or info@theunionmission.org.
Originally published July 17, 2020.
In other news:
"International Village…" || "City Man, 20, Dead in…"