Cooking demonstration planned Aug. 20
By Staff Reports
The Tube City Almanac
July 17, 2020
Posted in: McKeesport and Region News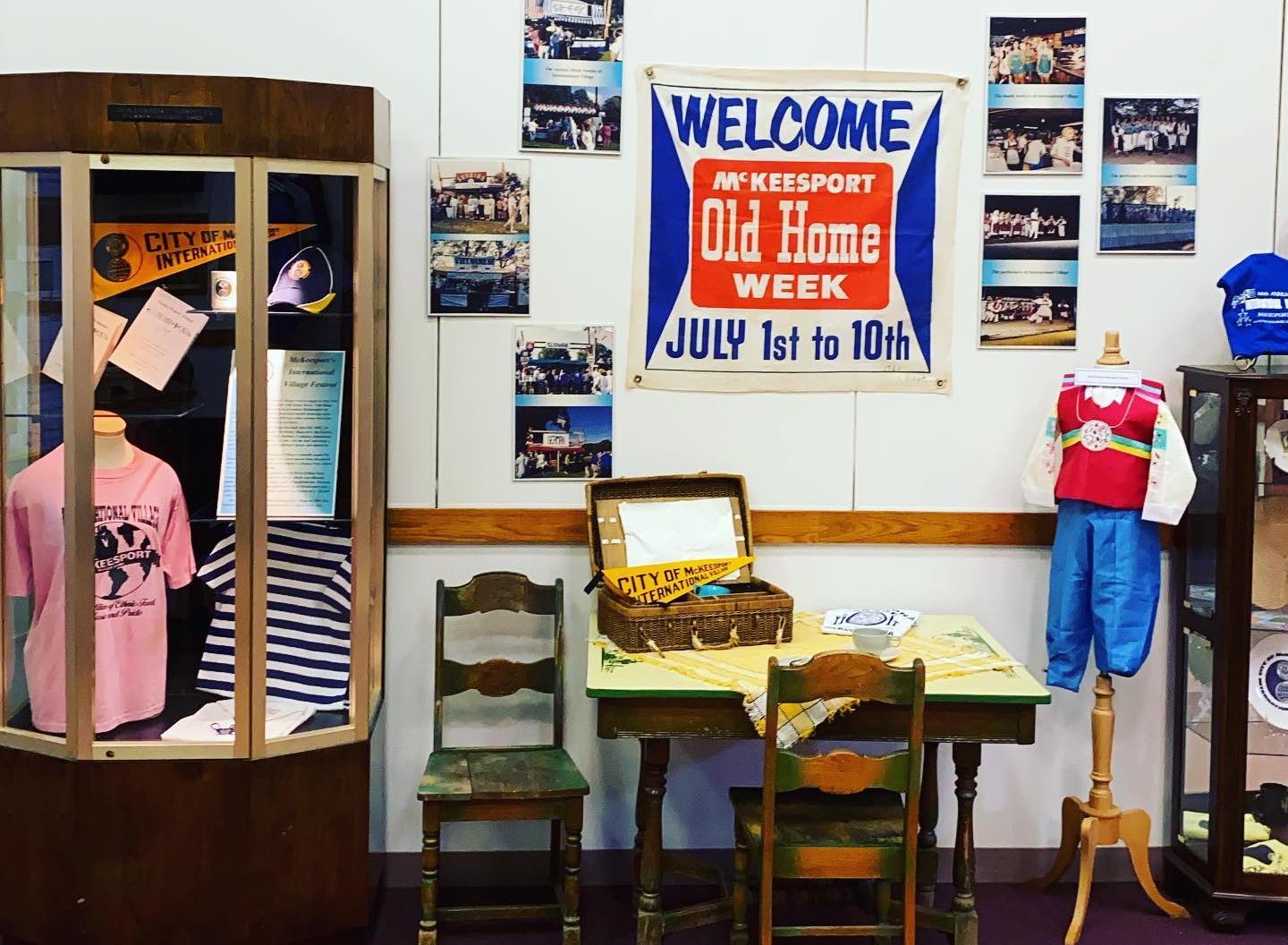 (McKeesport Regional History & Heritage Center, via Facebook)
---
McKeesport Regional History & Heritage Center is paying tribute to the city's annual International Village with a special exhibit as well as a cooking lesson.
The three-day ethnic food and music festival, which has been held every year since 1960, was scheduled to be held in August. It has been canceled due to the COVID-19 pandemic.
"International Village is a long standing staple in our community," said Teresa Trich, the museum's community outreach director. "We at the Heritage Center have been proud to be involved with this yearly event. This year, with the cancellation of International Village, we have a new exhibit that will transport you to the Old World."
The exhibit, called "Costumes of International Village," will be on display through September and will include traditional outfits worn by some of the ethnic groups that are represented each year on the village stage in Renziehausen Park.
The center is located at 1832 Arboretum Drive, near the Renziehausen Park rose garden. The center is open 10 a.m. to 4 p.m. Tuesdays through Fridays, and 9 a.m. to 3 p.m. Saturdays, though visitors must wear face masks, capacity is restricted, and social distancing rules are in place.
In addition, the Heritage Center will present an online cooking demonstration by Cara Geschke of Port Vue, a Le Cordon Bleu Institute of Culinary Arts graduate, at 7 p.m. Aug. 20.
Trich said Geschke, who has her own YouTube channel, will bring viewers into her home kitchen and show them how to make some favorite old recipes "you may remember from your mother's or grandmother's kitchen."
Geschke's talk is part of the center's summer speaker series.
To register for the Aug. 20 presentation, visit the center's website.

Trich said the Murder Mystery Luncheon originally scheduled for March, but postponed due to the pandemic, has now been canceled.
People who had purchased a ticket may either call the Heritage Center for a refund or donate the value of their tickets as a tax-deductible donation, Trich said. For more information, call (412) 678-1832.
Originally published July 17, 2020.
In other news:
"EA Board Tables Vote …" || "Renters, Landlords Ma…"