By Staff Reports
The Tube City Almanac
July 24, 2020
Posted in: Announcements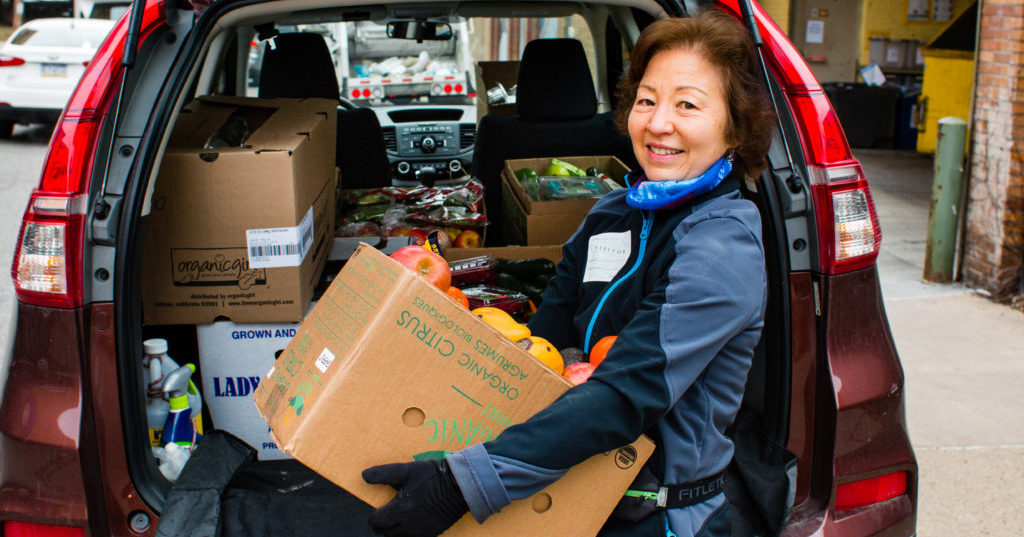 A 412 Food Rescue volunteer picks up fresh food for distribution to needy families. (Submitted photo)
---
Volunteers are needed to help with a free food distribution Saturday (July 25) at McKeesport Area High School.
Sara Swaney, senior director of advancement of 412 Food Rescue, said about 30 people are needed to help load boxes into cars during the event from 9 a.m. to 1 p.m. at the high school campus, 1960 Eden Park Boulevard.
Both produce and dairy products will be distributed, Swaney said, and social-distancing rules will be in place.
"We've been trying to focus these drive-up and walk-up distributions in communities where we know there are barriers" to transportation, she said, "and be more accessible to the people in that community and the surrounding area where we know they need the food."
Residents who want to receive food but who do not have access to a car may bring handcarts or wagons, Swaney said. The food boxes each weigh 25 to 30 pounds, she said.
Volunteer delivery drivers needed
Based in Pittsburgh's East Liberty neighborhood, 412 Food Rescue works with supermarkets and restaurants to collect fresh food that is surplus or unsold. It then uses a smart-phone app to match that food with local food pantries, meals-on-wheels programs and other neighborhood organizations.
Drivers can volunteer to do pickups and delivery by downloading the smart-phone app at the group's website.
Over the past five years, the group has distributed more than 10 million pounds of food to needy families in the Pittsburgh area, and in 2017 it expanded from Allegheny County into five surrounding counties.
Summer meals distributed for students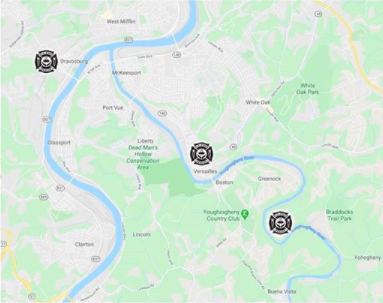 Swaney said 412 Food Rescue also has been distributing summer meals for McKeesport area children on Mondays through Thursdays at 11 a.m.
The meals can be picked up at the corner of Fourth and Euclid streets in Dravosburg, Third and Worthington avenues in Versailles and at the Coulter Volunteer Fire Department hall in South Versailles Twp.
There will be no student meals dropped off on Aug. 5 or 6, Swaney said.
Originally published July 24, 2020.
In other news:
"New Owner Overhauling…" || "School Year To Start …"