(Advertisement)
Tube City Community Media Inc. is seeking freelance writers to help cover city council, news and feature stories in McKeesport, Duquesne, White Oak and the neighboring communities. High school and college students seeking work experience are encouraged to apply; we are willing to work with students who need credit toward class assignments. Please send cover letter, resume, two writing samples and the name of a reference (an employer, supervisor, teacher, etc. -- not a relative) to tubecitytiger@gmail.com. (4-11-2023 to 4-30-2023)
To place your ad, email tubecitytiger@gmail.com.
Ads start at $1 per day, minimum seven days.
By Vickie Babyak
The Tube City Almanac
February 28, 2021
Posted in: McKeesport and Region News

Editor's Note: During the final week of Black History Month 2021, Vickie Babyak is taking a look at some local community leaders and entrepreneurs.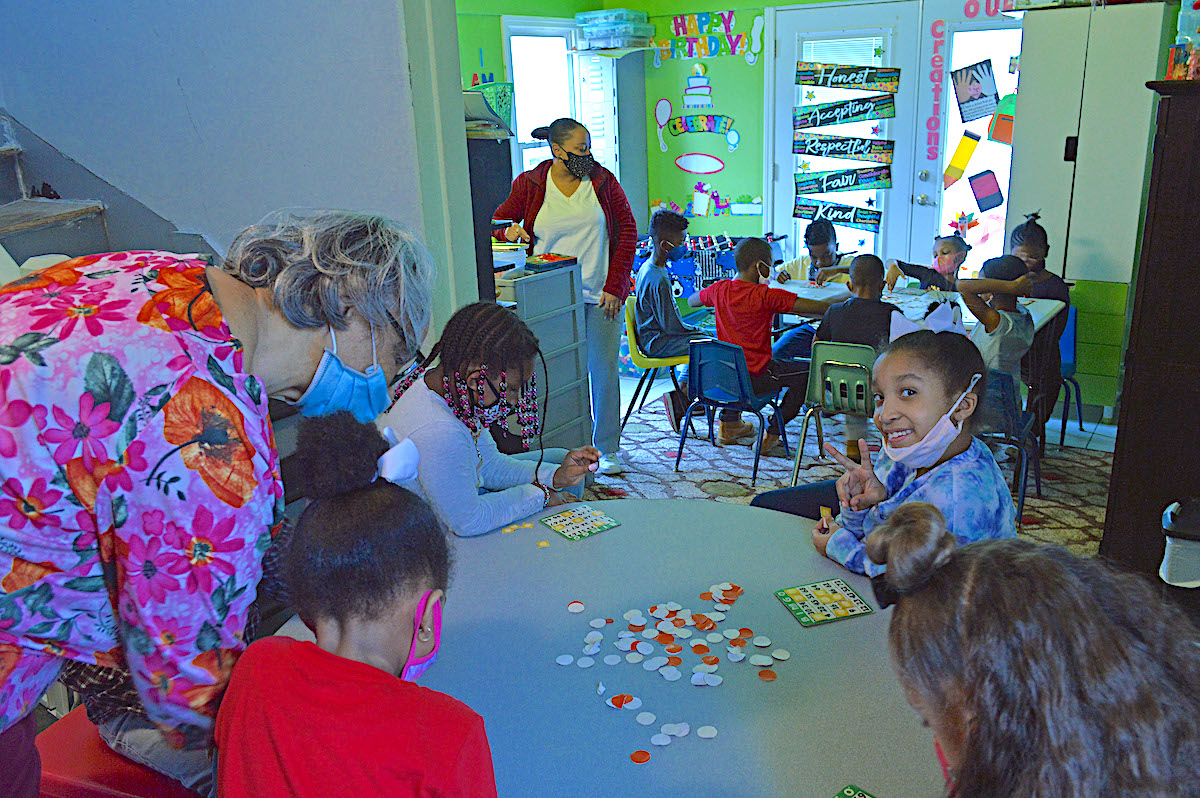 Employees and children at A Developmental Journey Christian Childcare enjoy an after-school game of bingo. (Vickie Babyak photo for Tube City Almanac)
---
Anica Jones-Paige will celebrate a milestone soon: A Developmental Journey Christian Childcare, the group site she founded and owns, will mark its 21st year in business in June.
That means she'll soon be serving a second generation of children and their families in McKeesport.
Jones-Paige started with family care, then moved into center care, and presently provides group site care. ADJ is at full enrollment with 12 children, and some of them have been with the center since they were infants.
In the past, Ms. Paige's child care center included infants, toddlers, preschoolers and school age children. More recently, her facility is limited to school age children.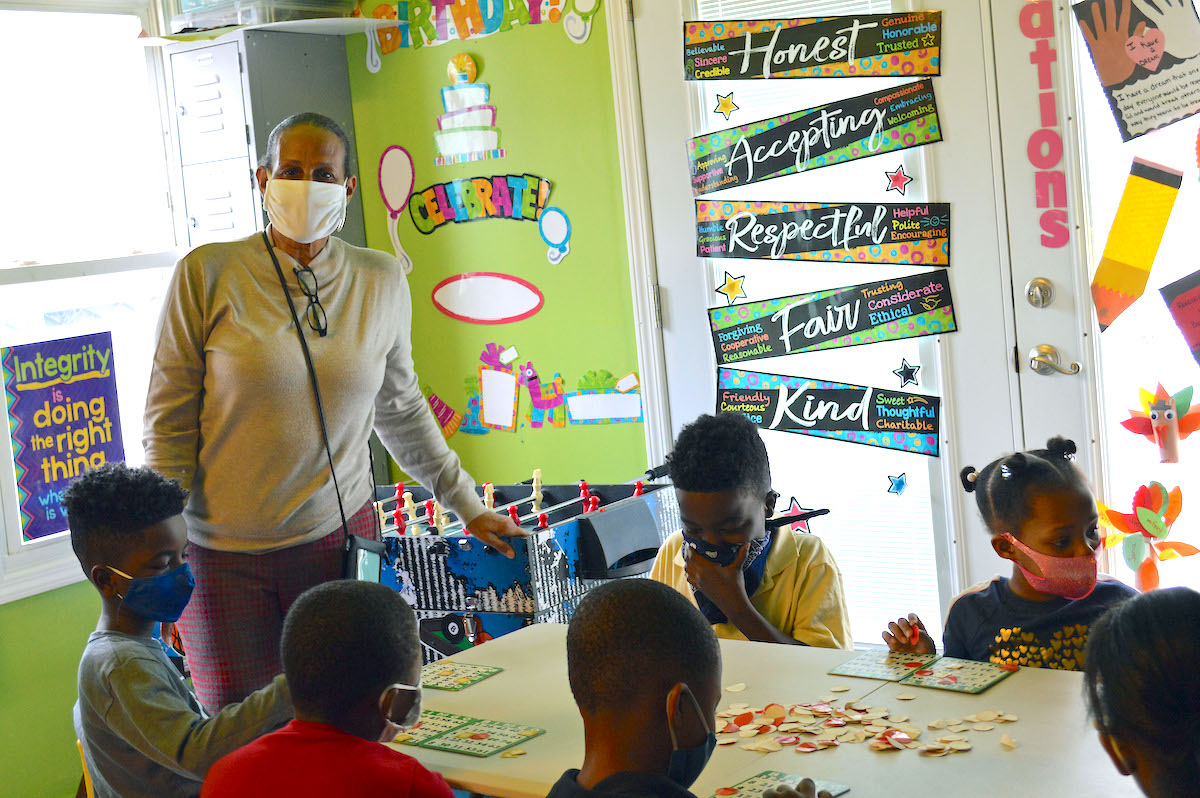 Anica Jones-Paige, owner of A Developmental Journey Christian Childcare, plays bingo with some of her site group students. (Vickie Babyak photo for Tube City Almanac)
---
"I always dreamed of having a child care center, even back in high school," said Paige. In 1976 she attended CCAC, but didn't finish the program because of personal reasons along with the challenges of raising a family. After her children were older, she completed her Associate Degree in Child Development.

Furthering her education, Paige graduated from the University of Pittsburgh in 2019 with a bachelor's degree in child psychology. She had a few close friends supporting her and an advisor, Cynthia Popovich, undergraduate program coordinator in applied developmental psychology, who rose above and beyond expectations.
"All the support made a difference," said Jones-Paige.
ADJ is open Monday through Friday, 5:30 a.m. until 6 p.m. Occasionally, a child's family runs into an unexpected situation and is late picking up their child. Jones-Paige says it's not a huge problem since she's already home. It's an advantage to providing childcare in her house.
Jones-Paige hopes to begin classes in the near future and work towards earning her master's degree.
"We get to a certain age and feel like we're too old to accomplish our dreams," Jones-Paige says. "I think God places dreams and visions in us, and he will help us fulfill those visions."
---
Vickie Babyak is a photographer and freelance writer from Dravosburg. She may be reached at vbabyak@yahoo.com.
Originally published February 28, 2021.
In other news:
"#BHM: Business Owner …" || "Fire Marshal Investig…"