(Advertisement)
Tube City Community Media Inc. is seeking freelance writers to help cover city council, news and feature stories in McKeesport, Duquesne, White Oak and the neighboring communities. High school and college students seeking work experience are encouraged to apply; we are willing to work with students who need credit toward class assignments. Please send cover letter, resume, two writing samples and the name of a reference (an employer, supervisor, teacher, etc. -- not a relative) to tubecitytiger@gmail.com. (4-11-2023 to 4-30-2023)
To place your ad, email tubecitytiger@gmail.com.
Ads start at $1 per day, minimum seven days.
By Submitted Report
The Tube City Almanac
May 12, 2021
Posted in: Announcements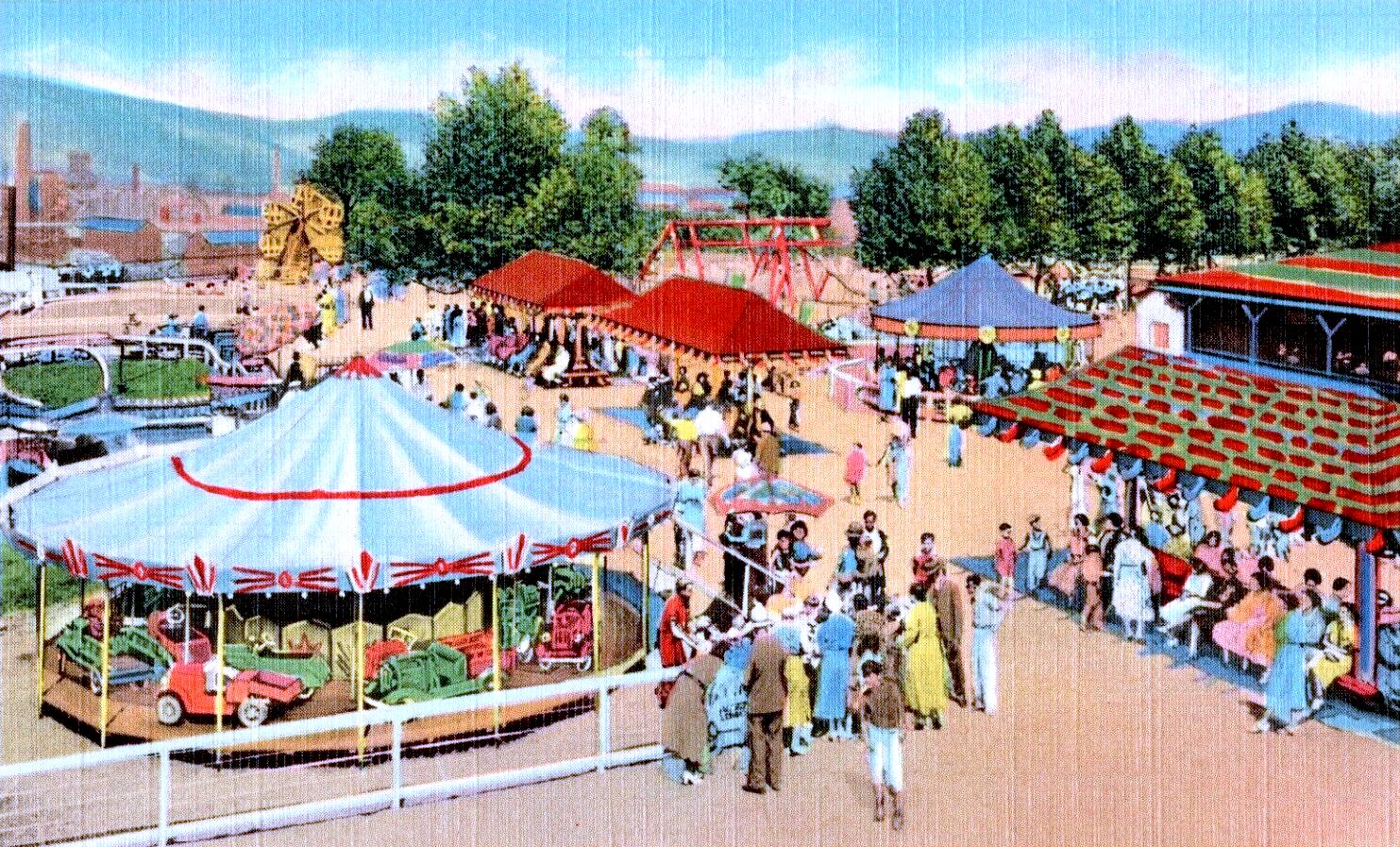 (Vintage postcard of Kennywood's Kiddieland, circa 1940. Tube City Online collection)
---
Preservation Pittsburgh's Landmark Lectures series will examine the history of Kennywood Park at 6:30 p.m. May 20.
A spokesperson said the free virtual lecture on Kennywood Park will be presented by Pittsburgh natives and former Kennywood employees Brenton Asti and William Prince, who will lead the presentation that connects classic amusement parks with historic preservation opportunities.
Their lecture will discuss the park's history, architecture, its significance in the amusement industry and how recent ride removals have sparked preservation concerns and interests.
The event is being presented by Preservation Pittsburgh in collaboration with National Amusement Park Historical Association. Preservation Pittsburgh is a non-profit group dedicated to education and advocacy surrounding Pittsburgh's history and architecture. Its work often centers around landmarking sites, buildings and structures to become officially designated at the local and national level.
The program will last about one hour and will include time for questions and conversation.

Registration for this free event is required to receive the Zoom link. For more information, visit https://www.eventbrite.com/e/landmark-lectures-people-place-kennywood-park-tickets-152786068243.
Originally published May 12, 2021.
In other news:
"Field to Be Renamed f…" || "Free Lead Testing Ava…"