(Advertisement)
Tube City Community Media Inc. is seeking freelance writers to help cover city council, news and feature stories in McKeesport, Duquesne, White Oak and the neighboring communities. High school and college students seeking work experience are encouraged to apply; we are willing to work with students who need credit toward class assignments. Please send cover letter, resume, two writing samples and the name of a reference (an employer, supervisor, teacher, etc. -- not a relative) to tubecitytiger@gmail.com. (4-11-2023 to 4-30-2023)
To place your ad, email tubecitytiger@gmail.com.
Ads start at $1 per day, minimum seven days.
Brewster-Filotei to be honored on one year anniversary of her death
By Jason Togyer
The Tube City Almanac
May 11, 2021
Posted in: McKeesport and Region News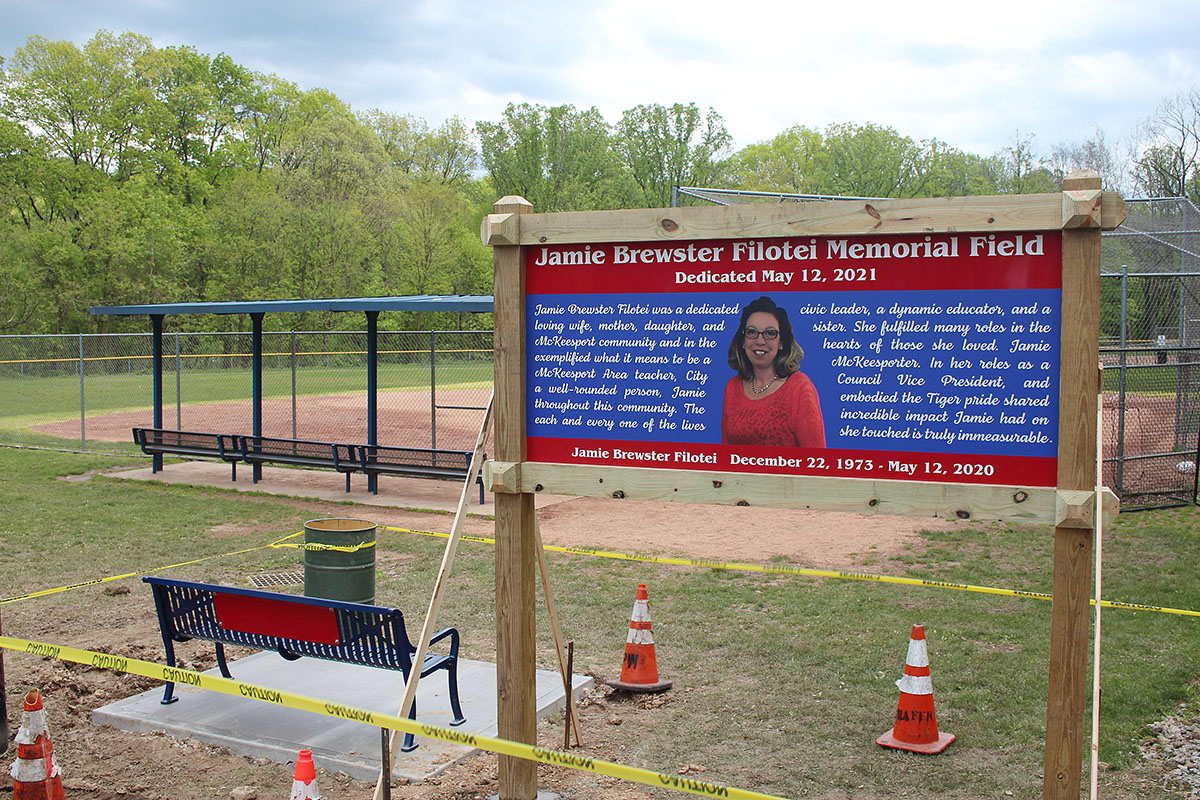 (Tube City Almanac photo)
---
City officials, friends and family will gather Wednesday evening (May 12) to dedicate an athletic field at Renziehausen Park to former McKeesport Councilwoman Jamie Brewster-Filotei.
The dedication at 6 p.m. will take place on the one year anniversary of Brewster-Filotei's death at age 46 after a nearly three-year battle with non-small cell lung carcinoma.
"Obviously we know what Jamie meant to this community, we know her extreme commitment to our youth, and we know her as an athlete as well, whether it was coaching or playing," Mayor Michael Cherepko told city council last week.
Although other baseball and softball fields at Renzie are named, the field above the sulfur spring on Eden Park Boulevard was unnamed, until now, Cherepko said. "I thought it was a perfect opportunity to remember Jamie," he said.
The field is one of two built in 2005 under the administration of then-Mayor Jim Brewster, Brewster-Filotei's father, who now serves as state senator.
In addition to its use by youth and adult recreational leagues, it also serves as the home field for the Penn State Greater Allegheny women's softball team.
The public is welcome to attend Wednesday's ceremony, a spokesperson said.
Prior to her illness, Brewster-Filotei was a teacher for 24 years at Francis McClure Middle School and also volunteered with Girls on the Run, a national non-profit mentoring and athletics program for girls in grades 3 through 8. She earned a bachelor's degree and a master's degree at Mansfield University of Pennsylvania, which she attended on a basketball scholarship.
"As sad as it is, we need to remember it's (going to be) a celebration of all of her accomplishments throughout her life, and how criticial the impact was that she had on each and every one of the lives she touched," Cherepko said. "I'm sure there will be some tears as well, but we're going to be there to celebrate as well. This is one small way for people to remember her."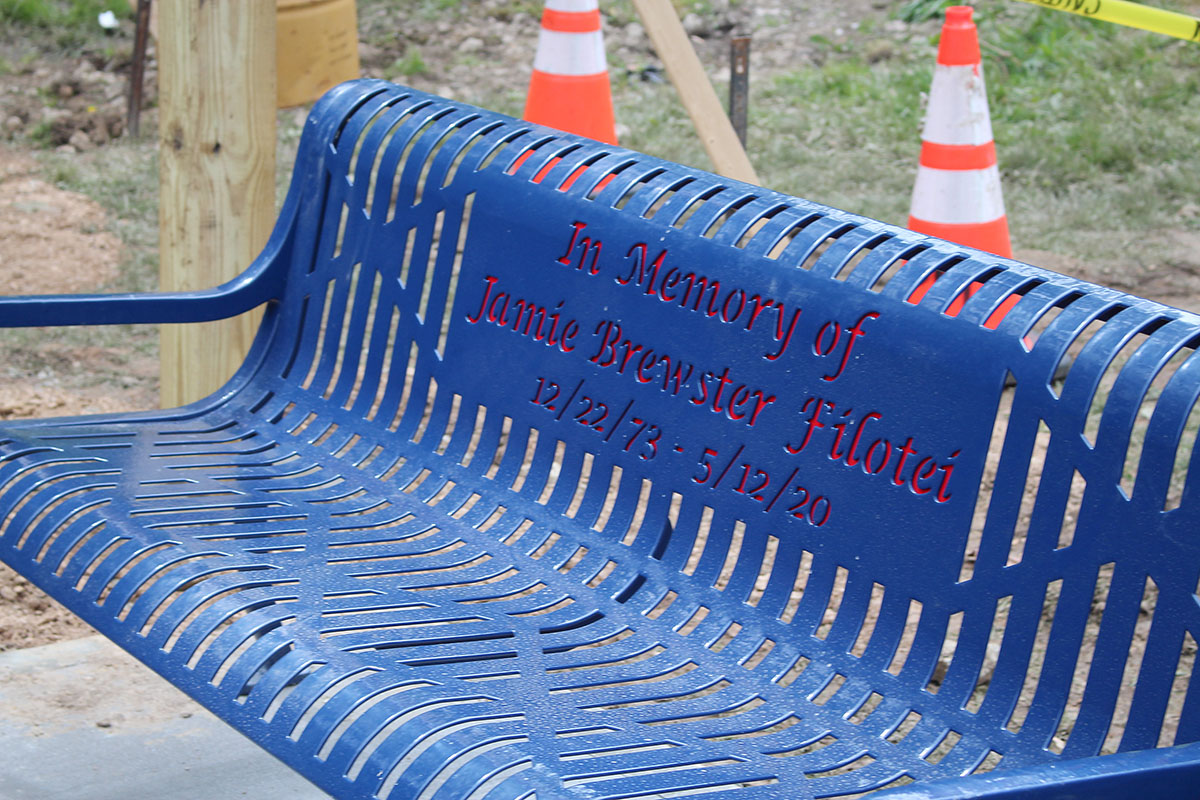 (Tube City Almanac photo)
Originally published May 11, 2021.
In other news:
"AFL-CIO Leaders Quest…" || "Online Lecture Will E…"