(Advertisement)
Tube City Community Media Inc. is seeking freelance writers to help cover city council, news and feature stories in McKeesport, Duquesne, White Oak and the neighboring communities. High school and college students seeking work experience are encouraged to apply; we are willing to work with students who need credit toward class assignments. Please send cover letter, resume, two writing samples and the name of a reference (an employer, supervisor, teacher, etc. -- not a relative) to tubecitytiger@gmail.com. (4-11-2023 to 4-30-2023)
To place your ad, email tubecitytiger@gmail.com.
Ads start at $1 per day, minimum seven days.
By Submitted Report
The Tube City Almanac
July 09, 2021
Posted in: Announcements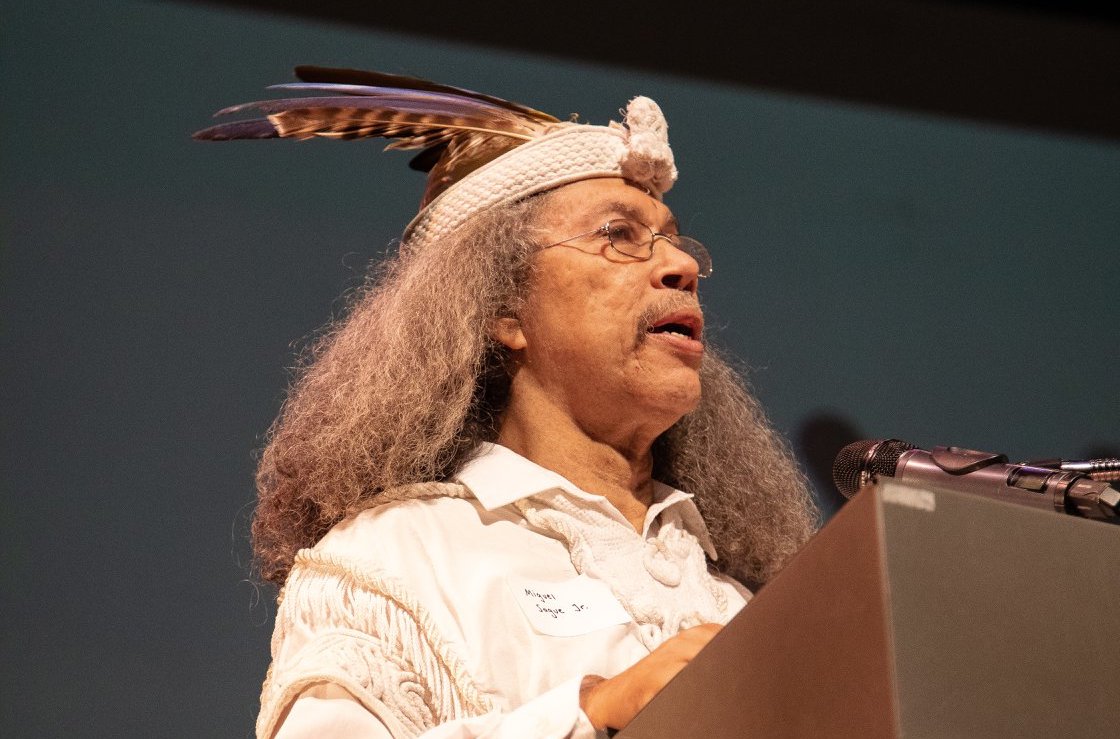 (Submitted photo courtesy Miguel Sague Jr., via Facebook)
---
The story of the indigenous peoples of Western Pennsylvania will be told Sunday afternoon during a program at McKeesport Regional History & Heritage Center.
Miguel Sague Jr. of the Council of Three Rivers American Indian Center is the featured guest at 5 p.m. during the heritage center's second "parking lot program" of the summer. Admission is free to center members and $5 for non-members.

A Cuban-American, Sague's heritage is Taino — the indigenous people of the Caribbean islands. Sague is a former teacher in Pittsburgh Public Schools. An artist, historian and activist, he serves as a medicine man for the Council of Three Rivers American Indian Center and is a founding member of the Canay Indigenous Spiritual Circle.
Sague will discuss the culture and history of the Native American people associated with the Western Pennsylvania region. He will discuss the Nations who made this region their home, how they lived, and some aspects of their story-telling traditions while dressed in the regalia of those 17th and 18th-century Natives.
For more information, visit www.mckeesportheritage.org.
Originally published July 09, 2021.
In other news:
"White Oak Woman Kille…" || "Business Fair Will Ho…"