(Advertisement)
Tube City Community Media Inc. is seeking freelance writers to help cover city council, news and feature stories in McKeesport, Duquesne, White Oak and the neighboring communities. High school and college students seeking work experience are encouraged to apply; we are willing to work with students who need credit toward class assignments. Please send cover letter, resume, two writing samples and the name of a reference (an employer, supervisor, teacher, etc. -- not a relative) to tubecitytiger@gmail.com. (4-11-2023 to 4-30-2023)
To place your ad, email tubecitytiger@gmail.com.
Ads start at $1 per day, minimum seven days.
By Vickie Babyak
The Tube City Almanac
July 12, 2021
Posted in: Announcements, McKeesport and Region News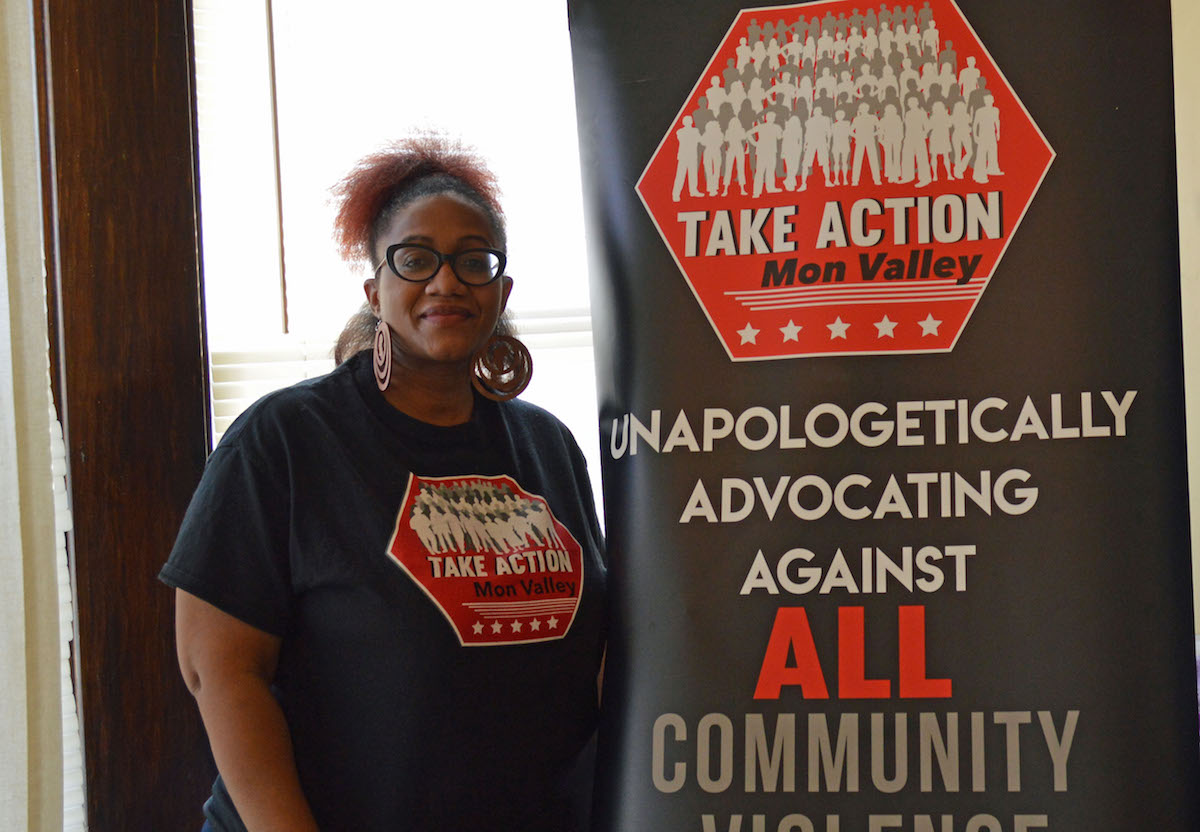 Fawn Walker-Montgomery, co-founder of Take Action Mon Valley, said this Saturday's event is a chance for Black business owners to network and reach out to the community. (Vickie Babyak photo for Tube City Almanac)
---
Events for Black entrepreneurs are regularly held in Pittsburgh, but this Saturday, Take Action Mon Valley is sponsoring Mon Valley Black Business Day in McKeesport.
"It's not always easy to travel into Pittsburgh and some people don't own cars," said Fawn Walker-Montgomery, the group's co-founder and executive director. "The organization came up with the idea to reach out to local Black businesses. We want to provide support for them and an opportunity to network."
Mon Valley Black Business Day will be held from 11:30 a.m. to 4:30 p.m. July 17 at 2000 Eden Park Blvd., next to the side entrance of McKeesport Area High School, in the lot where Corner Pocket used to be.
Walker-Montgomery said TAMV is picking up the expenses so that Mon Valley businesses can promote and sell their products. Vendors are being asked to provide their own tables, tents and chairs.
About a dozen vendors are expected to be there, including food trucks, baked goods, clothes, accessories, jewelry and skin care, makeup or specialty items.
Walker-Montgomery said some of the RSVPs that organizers have received surprised her, because she didn't recognize the names.
"You'd be surprised at how much we have going on, and how many people own a business," she said.
The event is free and open to everyone. Walker-Montgomery said she hopes a wide variety of attendees will come out and support local Black business owners.
---
Vickie Babyak is a photographer and freelance writer from Dravosburg. She may be reached at vbabyak@yahoo.com.
Originally published July 12, 2021.
In other news:
"Sunday Program to Spo…" || "Public Comments Sough…"