(Advertisement)
Tube City Community Media Inc. is seeking freelance writers to help cover city council, news and feature stories in McKeesport, Duquesne, White Oak and the neighboring communities. High school and college students seeking work experience are encouraged to apply; we are willing to work with students who need credit toward class assignments. Please send cover letter, resume, two writing samples and the name of a reference (an employer, supervisor, teacher, etc. -- not a relative) to tubecitytiger@gmail.com. (4-11-2023 to 4-30-2023)
To place your ad, email tubecitytiger@gmail.com.
Ads start at $1 per day, minimum seven days.
By Jason Togyer
The Tube City Almanac
July 17, 2021
Posted in: McKeesport and Region News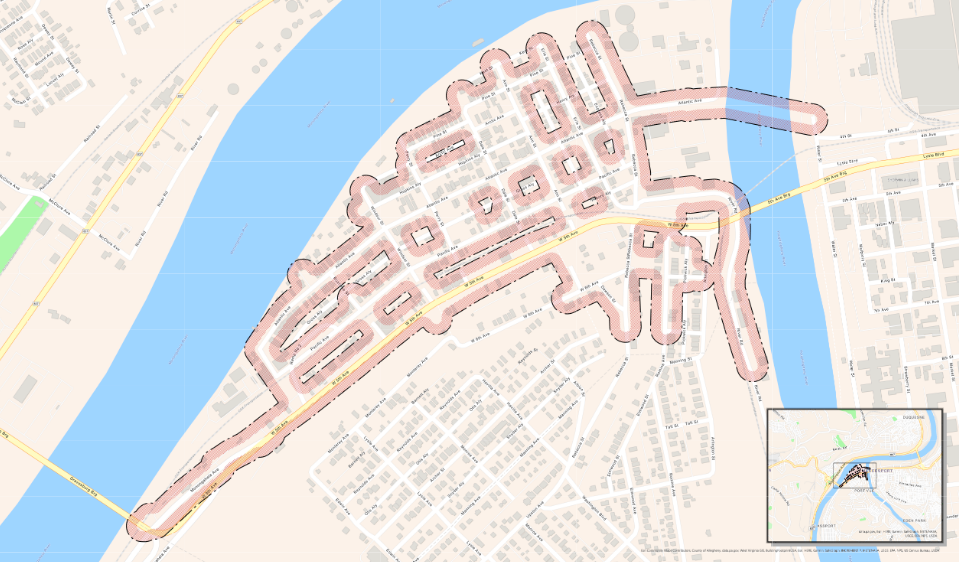 Residents of the city's lower 10th Ward were told Saturday morning not to use their drinking water while water authority crews work to flush the system.
The mandatory order affects homes and businesses between West Fifth Avenue and the Monongahela River.
Matthew Junker, a spokesman for the Municipal Authority of Westmoreland County, said McKeesport officials are concerned that firefighting chemicals might have been accidentally sucked into a fire hydrant on Friday night as crews worked to extinguish a massive blaze on Rebecca Street.
Junker said water authority crews began purging the system on Saturday morning as a precaution.
Firefighters from across Allegheny and Westmoreland counties worked for hours on Friday night to put out a fire at McKeesport Auto Body Inc. and remained on the scene until the early hours of Saturday morning.
Fire crews said throughout the evening that water volume and pressure were concerns. Tankers were shuttling water to the fire scene from Port Vue and Glassport.

Emergency personnel are concerned that firefighting foam containing perfluoroalkyl and polyfluoroalkyl substances — PFAs — and glycol may have been sucked into a fire hydrant.

"We are changing out the water in the lower 10th Ward as a precaution," said Michael F. Kukura, resident manager of the water authority. "Our information and expertise indicate that flushing will remove firefighting foam constituents, if present. There's no reason to wait for test results to flush."
Water buffaloes are located on Atlantic Avenue at the sewage plant and at R & W Oil. Bottled water is available at the corner of Lysle Boulevard and Market Street at McKeesport Fire Dept. Station No. 1.
Junker said the authority will advise residents as events continue to develop.
Residents should use bottled water or alternative sources for drinking, bathing, hand washing, making ice, brushing teeth, washing dishes, cooking or food preparation until further notice, he said.
Boiling the water will not reduce any chemicals present, Junker said.

For more information, contact Municipal Authority of Westmoreland County at (724) 755-5800.
Originally published July 17, 2021.
In other news:
"Intense Fire Destroys…" || "Live Power Lines Hamp…"