(Advertisement)
Tube City Community Media Inc. is seeking freelance writers to help cover city council, news and feature stories in McKeesport, Duquesne, White Oak and the neighboring communities. High school and college students seeking work experience are encouraged to apply; we are willing to work with students who need credit toward class assignments. Please send cover letter, resume, two writing samples and the name of a reference (an employer, supervisor, teacher, etc. -- not a relative) to tubecitytiger@gmail.com. (4-11-2023 to 4-30-2023)
To place your ad, email tubecitytiger@gmail.com.
Ads start at $1 per day, minimum seven days.
Atmosphere at three-day event 'brings a smile to my face'
By Vickie Babyak
The Tube City Almanac
August 13, 2021
Posted in: McKeesport and Region News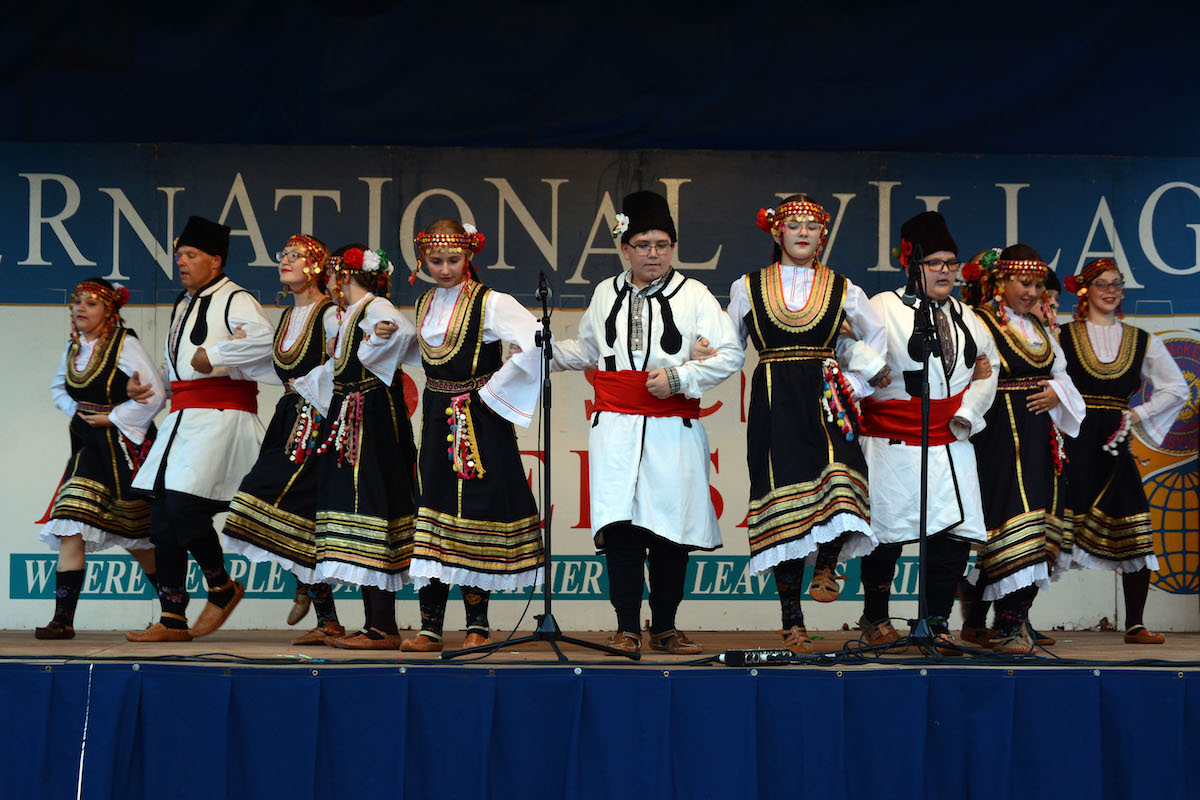 The Rankin Junior Tamburitzans practiced for months for their day on stage. The group performed Wednesday night. (Vickie Babyak photo for Tube City Almanac)
---
Despite intermittent rainy weather and hot, humid days, many residents from McKeesport and surrounding areas came out to Renziehausen Park to enjoy different nationality foods along with entertainment.

Held Tuesday through Thursday, the three-day celebration of ethnic heritage was welcomed after last year's cancellation due to the COVID-19 pandemic.
Susan Skvarla of Irwin, who attended along with her husband, Skip, said their favorite foods are halushki, pierogies and stuffed cabbages. Skvarla said she hadn't been to International Village for years because it fell on days when she was vacationing.
"A friend mentioned International Village was happening so Skip and I wanted to have the experience this year," she said.
International Village began in July 1960 as a celebration of McKeesport history and was held as part of a larger event called "Old Home Week." Held on Market Street, Downtown, the first "village" were decorated booths from various national groups. They distributed native foods and displayed original handicraft work. Also, flags of different nations hung above the street.

From each of the different booths, performers entertained using their musical and dancing skills which continues as part of modern International Village. Live entertainment and dance performances were scheduled for every evening of the festival.

Wednesday evening's entertainment started at 5 p.m. with McKeesport resident and bandleader Mikey Dee in the Jakomas Blue-Top Pavilion. Dee, who serves as entertainment chair of the International Village committee, also worked as master of ceremonies on the main stage on Tuesday and Thursday.
Youth from ABC Dance by JoAnn performed Hawaiian dances on the main stage.
The group has been participating in International Village for 13 years, she said. JoAnn Missig, owner of ABC Dance, said it's interesting to see how the dancers have progressed and improved.
The studio, based in West Mifflin, has been in business for 23 years. Missig said the name "ABC" stands for "Any Body Can."
ABC was followed by the Rankin Junior Tamburitzans.

The annual event is completely run by volunteers and one of the numerous volunteers, Angela Holsing said, "I enjoy volunteering for International Village and I've been running into people I haven't seen for a long time."

Alana Demis is a sanitation worker and it is her first year working for the annual event. Her job is to pick up trash, garbage bags, and inspect chairs to see if they need wiped. "I like working for International Village and it's more fun than I expected," she said.

Food is a huge attraction for people attending International Village and ethnic groups enjoy sharing their heritage. Evelyn Abola, volunteer for Filipino American Association of Pittsburgh, enjoys sharing her heritage and participating in International Village.
"I say get to know all people," Abola said. "We need to really look at what is important. Universally, we are the same in many ways."
Tina Larkin attends International Village every year and was thrilled to find out the festival was taking place and said she loves the food, entertainment, and polka music.
"The atmosphere brings a smile to my face," Larkin said. "I like the hot sausage from the Italian booth and french fries from the France booth. I already had too much food but I'm here to eat today."
---
Vickie Babyak is a photographer and freelance writer from Dravosburg. She may be reached at vbabyak@yahoo.com.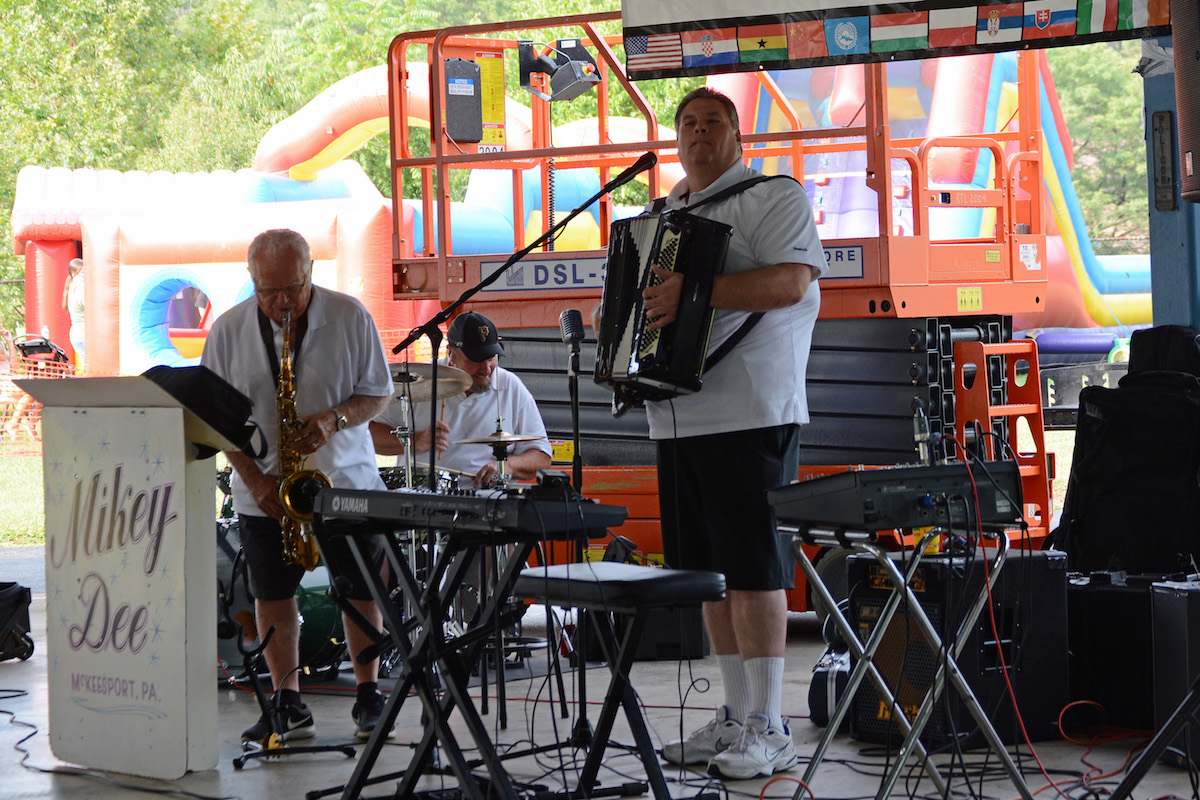 Mikey Dee Band playing polka music under the Jakomas Blue-Top Pavilion.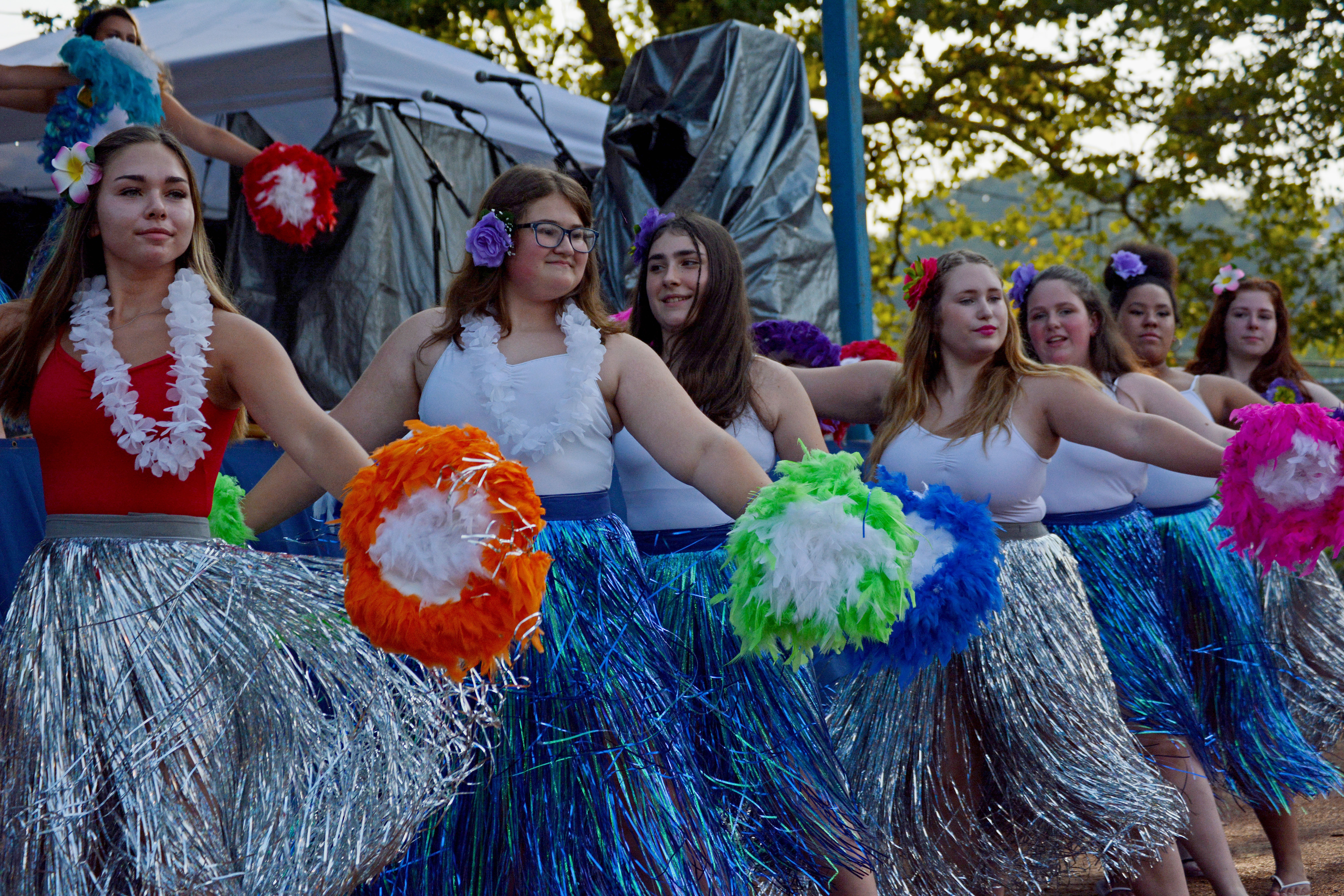 Students from ABC Dance by JoAnn studio in West Mifflin perform a Hawaiian dance.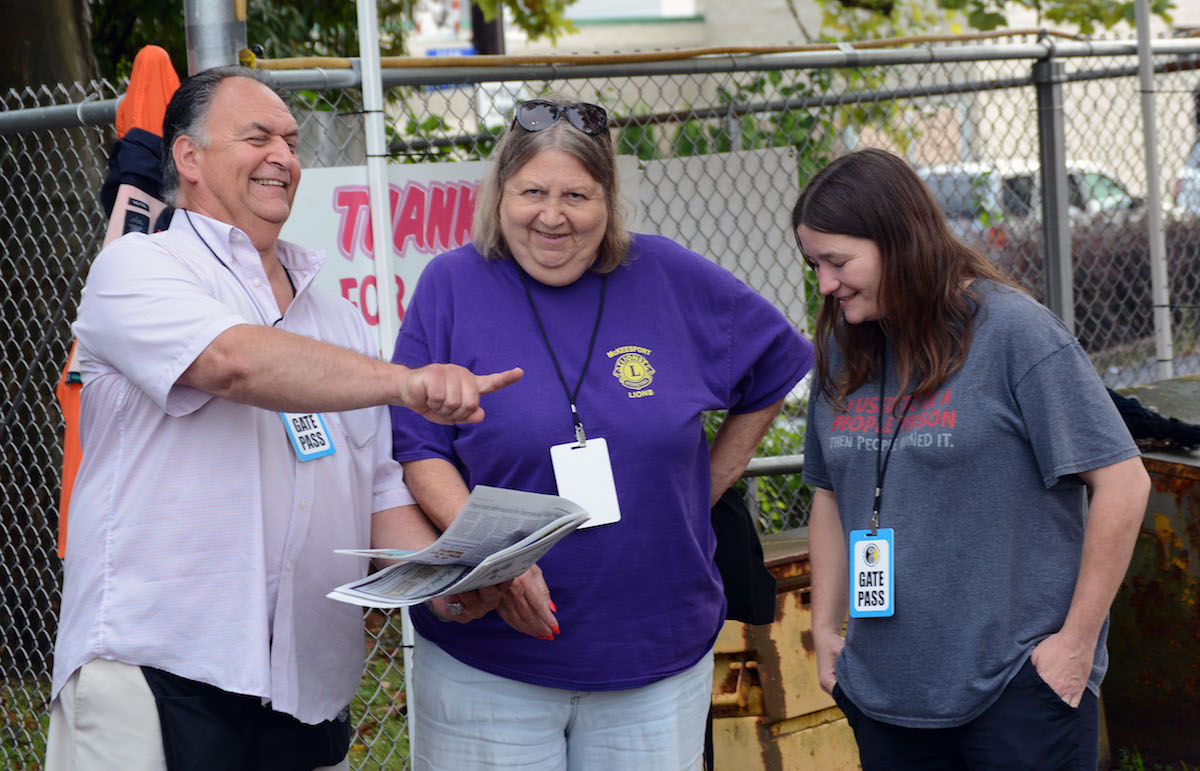 Moe Perez from McKeesport, Donna Byrne from McKeesport and Angela Holsing from Greenock are volunteers for International Village. They worked at the entrance collecting ticket money and offering assistance to guests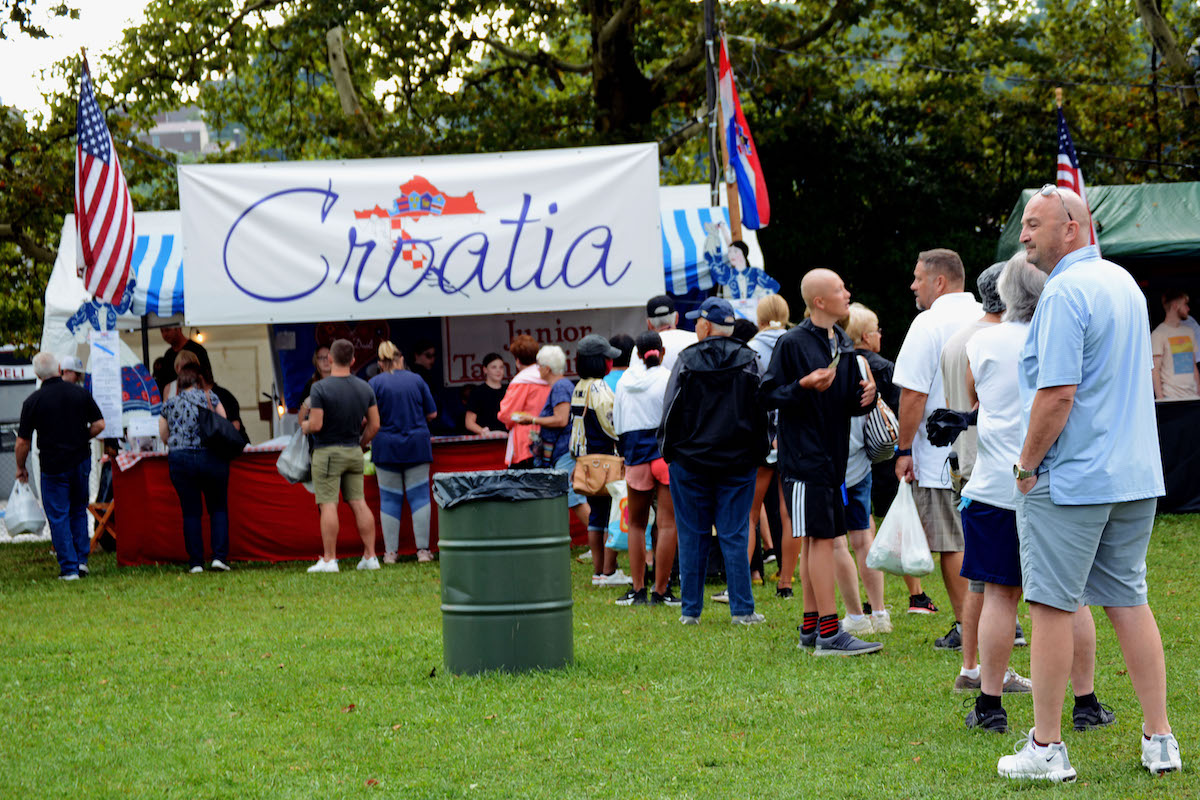 Long lines of people waited at the Croatian food booth, operated by the Rankin Junior Tamburitzans.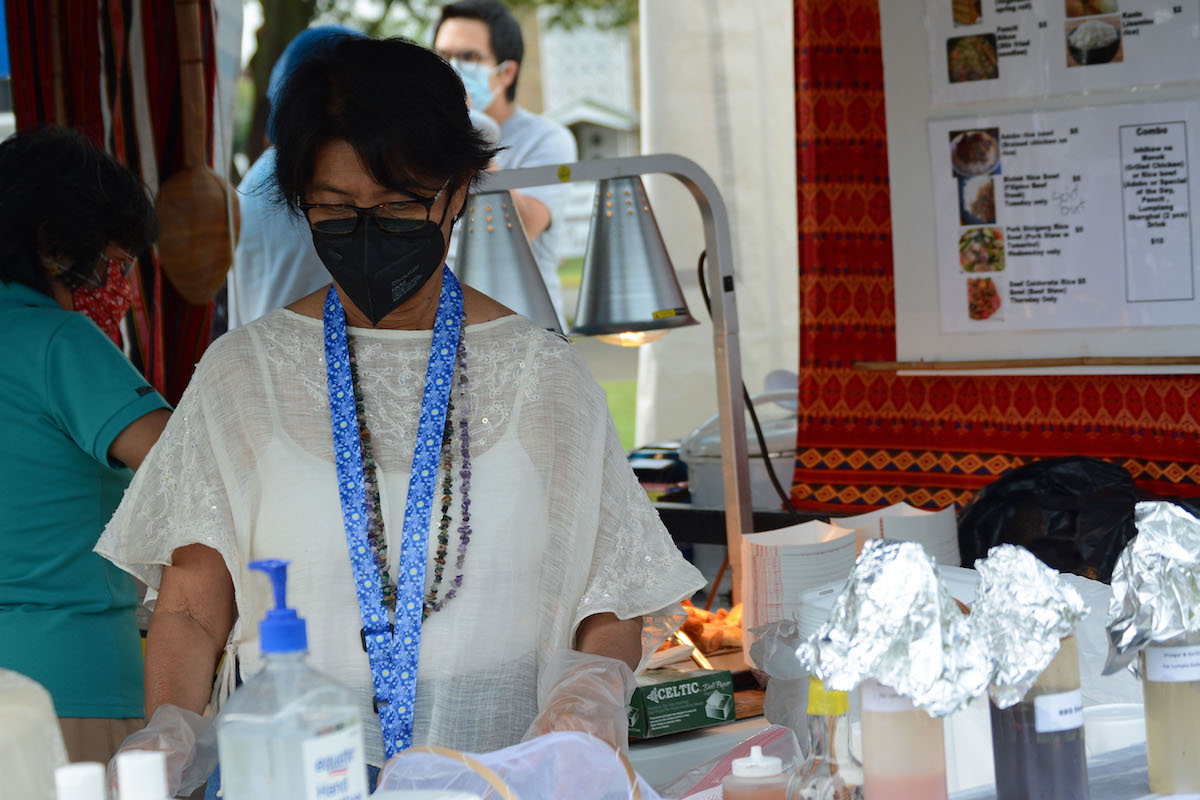 Evelyn Abola is a volunteer for Filipino American Association of Pittsburgh and enjoys participating at International Village and sharing her culture by working in the Philippines food booth.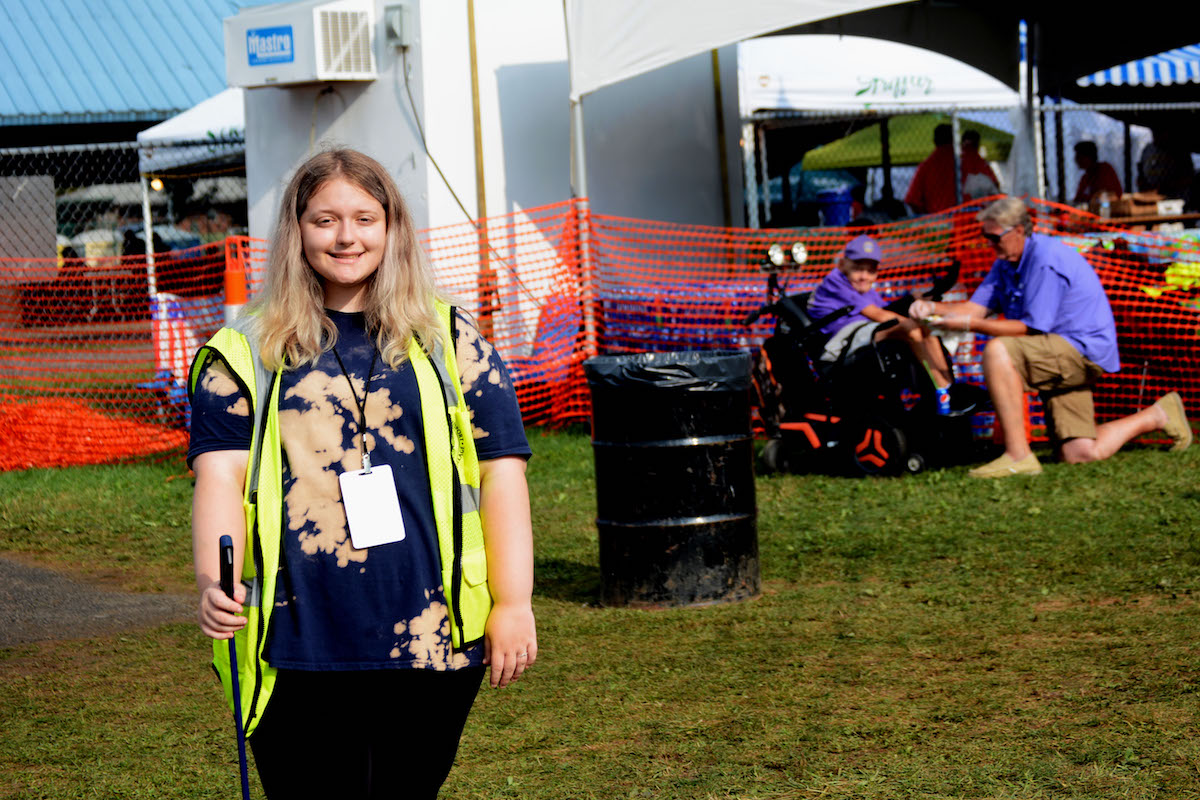 Alana Demis of McKeesport is working her first year at International Village and loves it.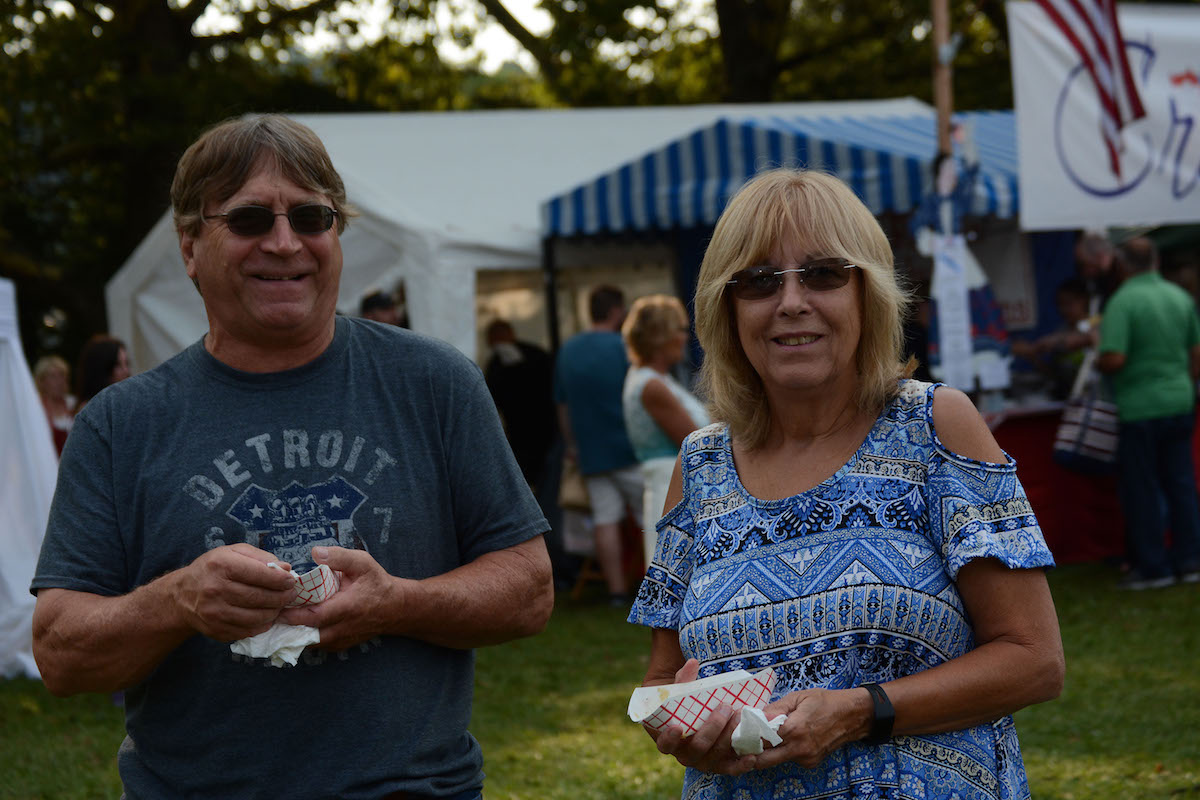 Skip and Susan Skvarla of Irwin are enjoying their halushki from the Croatia booth. They also like pierogies and stuffed cabbages.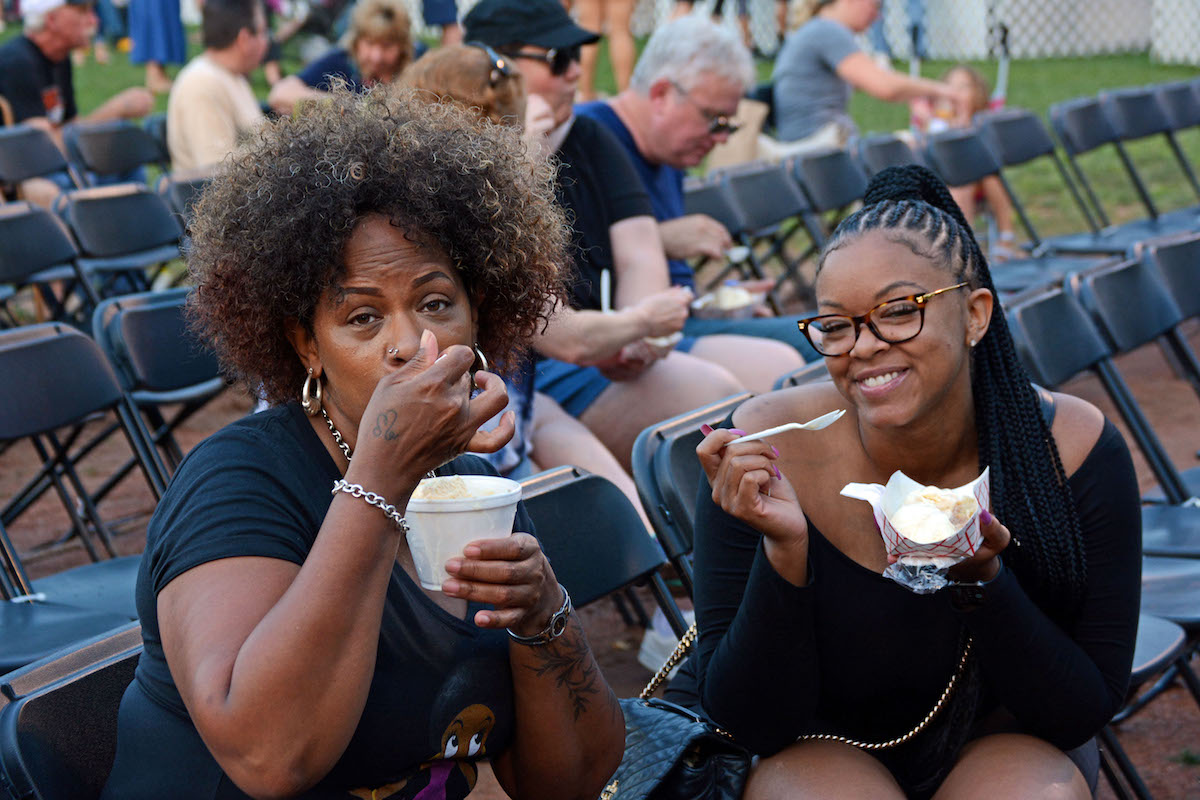 Tina Larkin on Penn Hills, on the left, said she brought her daughter Jalissa Womack, also from Penn Hills, to "eat lots of food." Larkin said International Village puts a smile on her face and she really likes the atmosphere.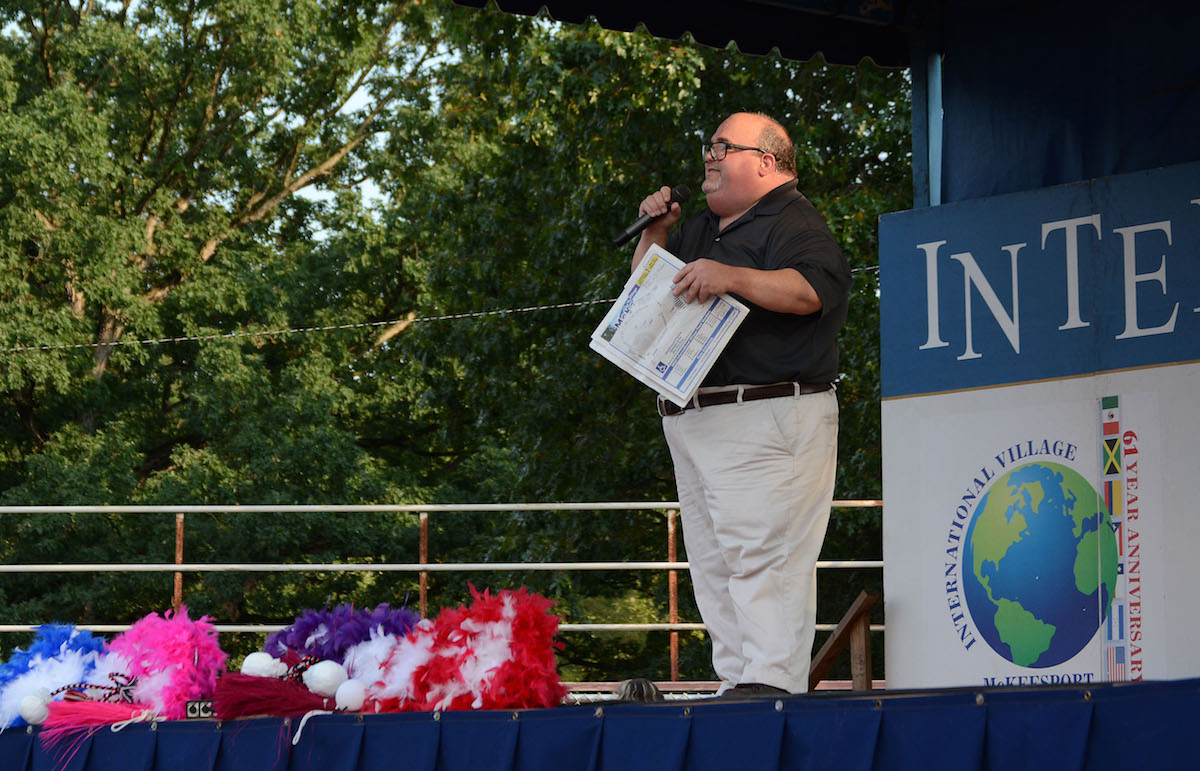 Patrick Fisher of Liberty Borough handled announcing duties on Wednesday.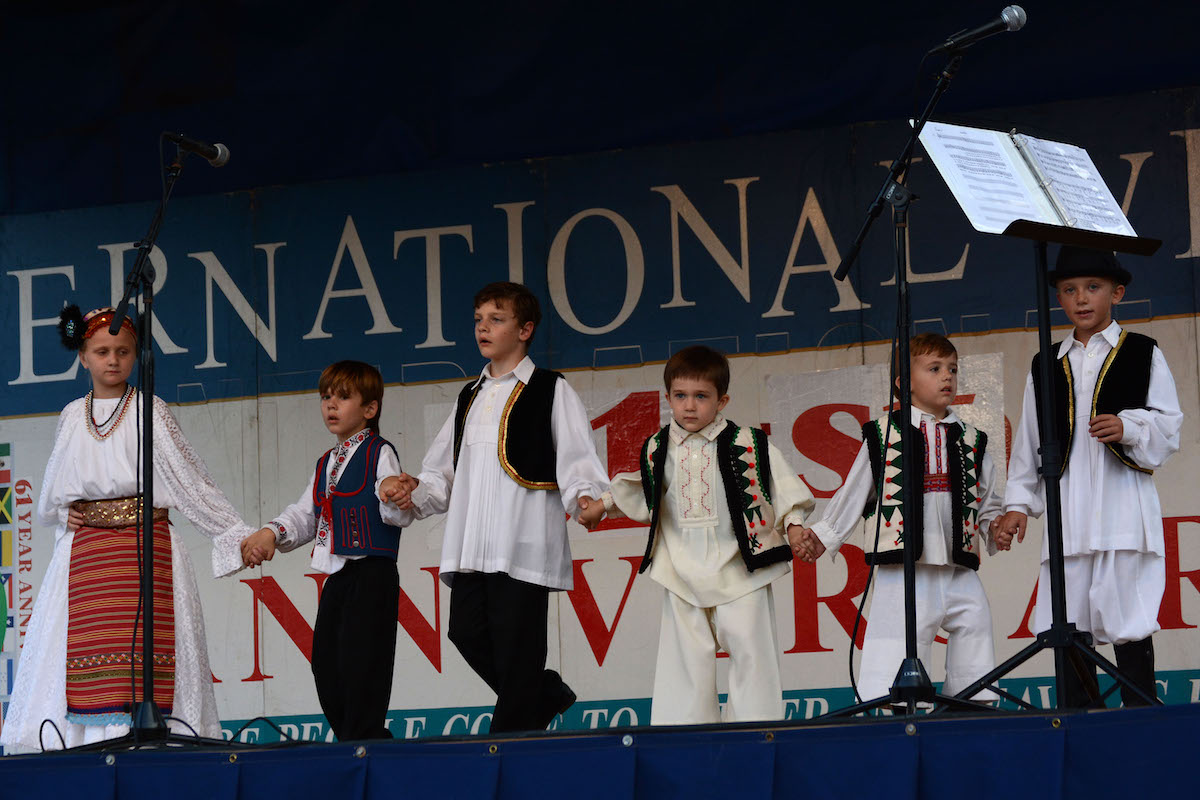 The youngest members of the Rankin Junior Tamburitzans perform on the main stage.
Originally published August 13, 2021.
In other news:
"Authority Lifts Water…" || "Four Casturo Scholars…"