To place your ad, email tubecitytiger@gmail.com. Ads start at $1 per day, minimum seven days.
$14 million project brings 'state-of-the-art' chemistry, biology labs to McKeesport campus
By Staff Reports
The Tube City Almanac
August 29, 2021
Posted in: Announcements, McKeesport and Region News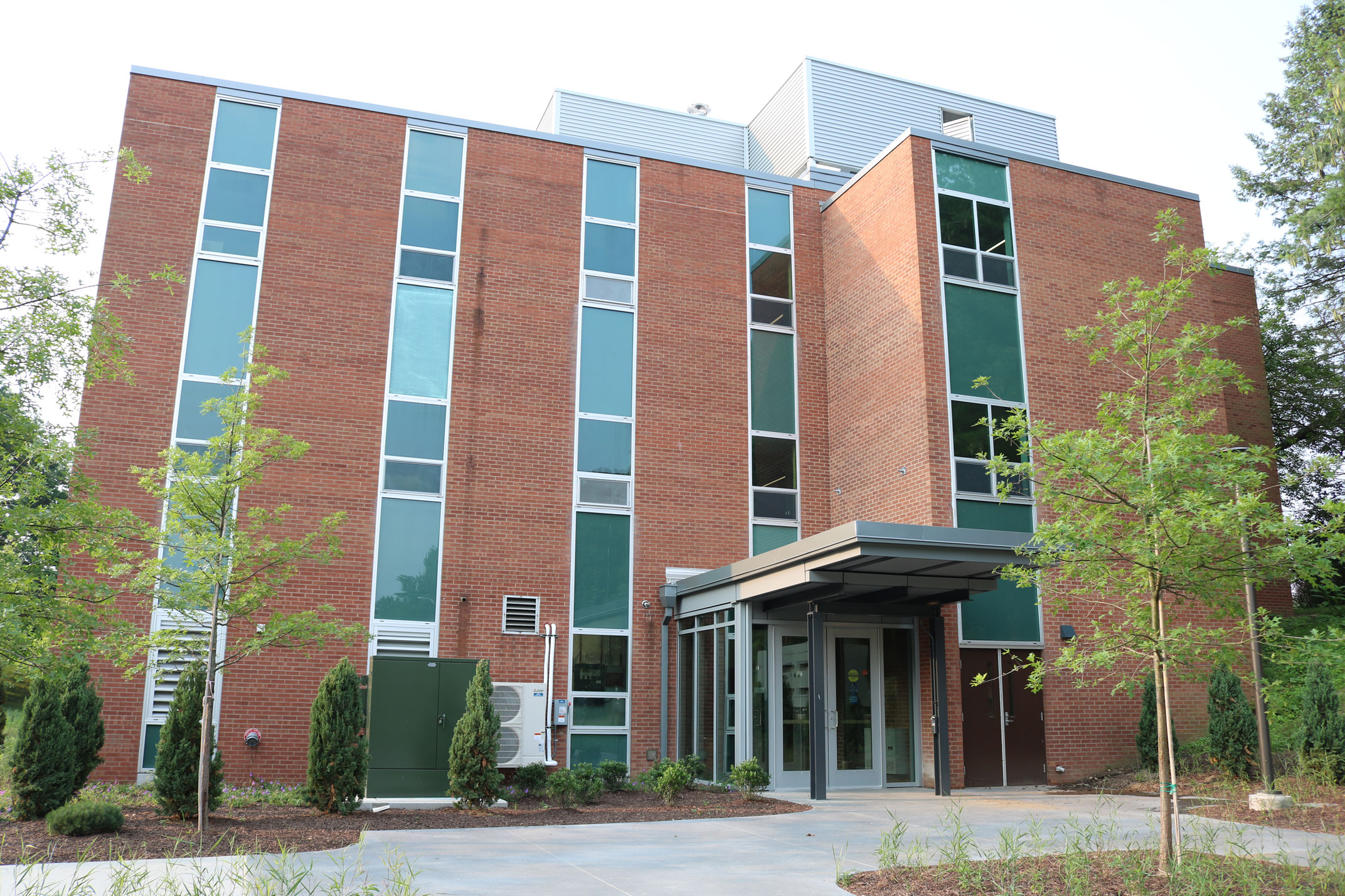 The renovated Ostermayer Laboratory building on Penn State's McKeesport campus houses classrooms and laboratories for chemistry and biology. (Submitted photo courtesy Penn State University)
---
The president of Penn State University will join Greater Allegheny officials and faculty on Sept. 9 for the re-dedication of the newly renovated Ostermayer Laboratory building on the McKeesport campus.
The ceremony Sept. 9 will be presided over by University President Eric J. Barron and Jacqueline Edmondson, chancellor and chief executive officer of Penn State Greater Allegheny, a spokeswoman said.
Home to classrooms and chemistry and biology laboratories, the 22,000-square-foot Ostermayer Building was constructed in the early 1970s and opened in 1973.
The recently completed $14 million renovation brings state-of-the-art laboratory and safety equipment to the building, as well as more energy efficient systems, improved classrooms and teaching areas, a new entrance and lobby and spaces for students and faculty to collaborate on projects.
Turner Construction Co. and Bohlin Cywinski Jackson architects led the design and construction team overseeing the renovations.
Faculty and students began using the space on Aug. 23, the first day of the fall semester, said Victoria Garwood, director of strategic planning & communications.
Penn State students will conduct tours of the building following a ribbon-cutting ceremony, and will talk about their research and demonstrate lab equipment.
For more information, visit the university's website.
Below: Before and after photos show the transformation of Room 102, one of the classrooms in the Ostermayer Laboratory building. (Submitted photos courtesy Penn State University)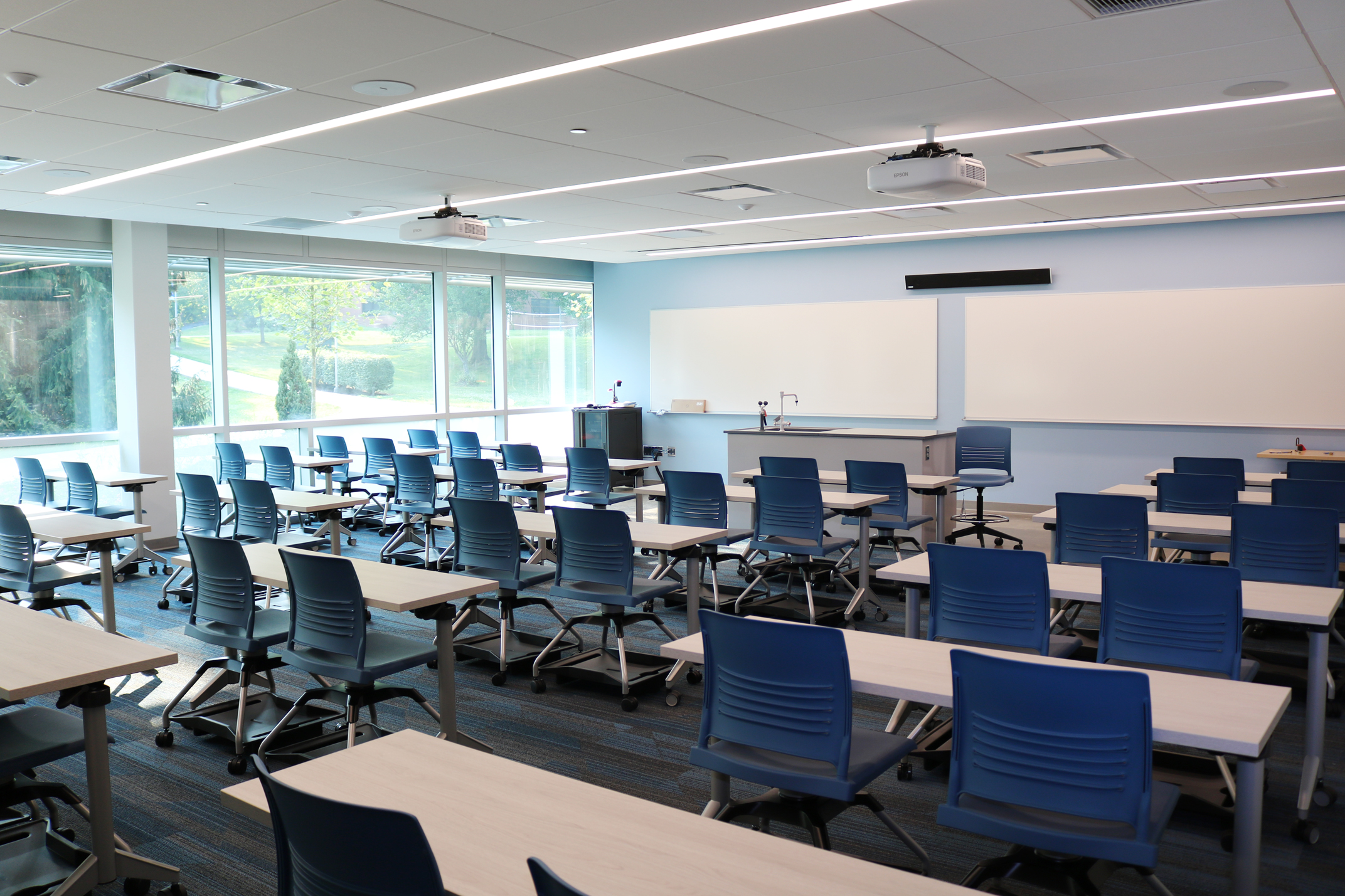 Originally published August 29, 2021.
In other news:
"Probe Reveals Trouble…" || "Feline Friends Welcom…"