To place your ad, email tubecitytiger@gmail.com. Ads start at $1 per day, minimum seven days.
By Sarah Turnbull
The Tube City Almanac
August 30, 2021
Posted in: White Oak News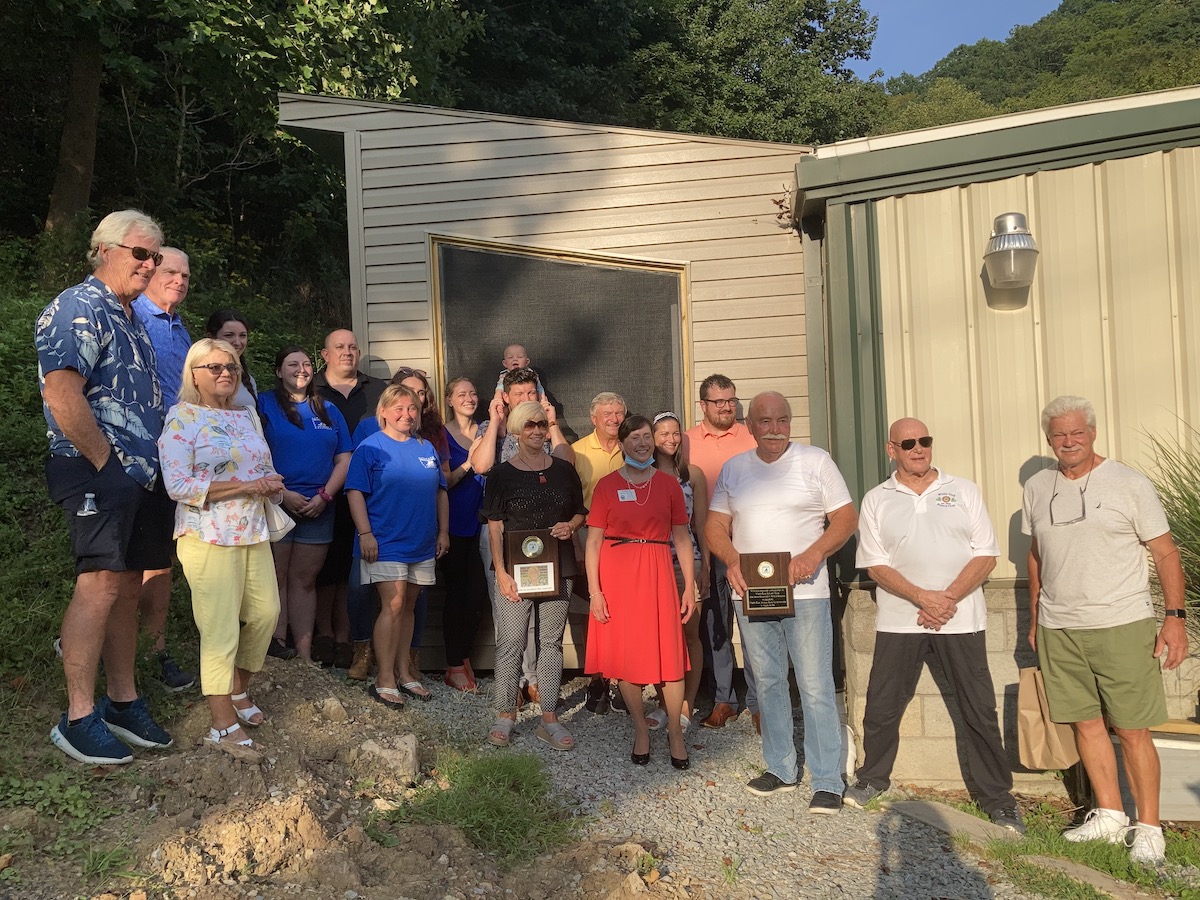 Members of White Oak Rotary Club and staff and volunteers of White Oak Animal Safe Haven dedicated the facility's new cat patio — catio — on Thursday. (Sarah Turnbull photo for Tube City Almanac)
---
The White Oak Animal Safe Haven dedicated its new catio Thursday evening.
Members of the White Oak Rotary Club, as well as shelter staff and volunteers, gathered at the shelter to thank the rotary club for its efforts in building the catio.
According to shelter founder Ina Jean Marton, "It's an honor to be here again. The cats have more room and they love it. I want to thank the rotary and the shelter for all their hard work."
The catio began as an idea proposed by the White Oak Rotary Club, said President-Elect Dan Dimucci.
"We aim for one project per year. We started kicking ideas around, and we realized we needed to tear down the old structure since it was not in great shape," Dimucci said.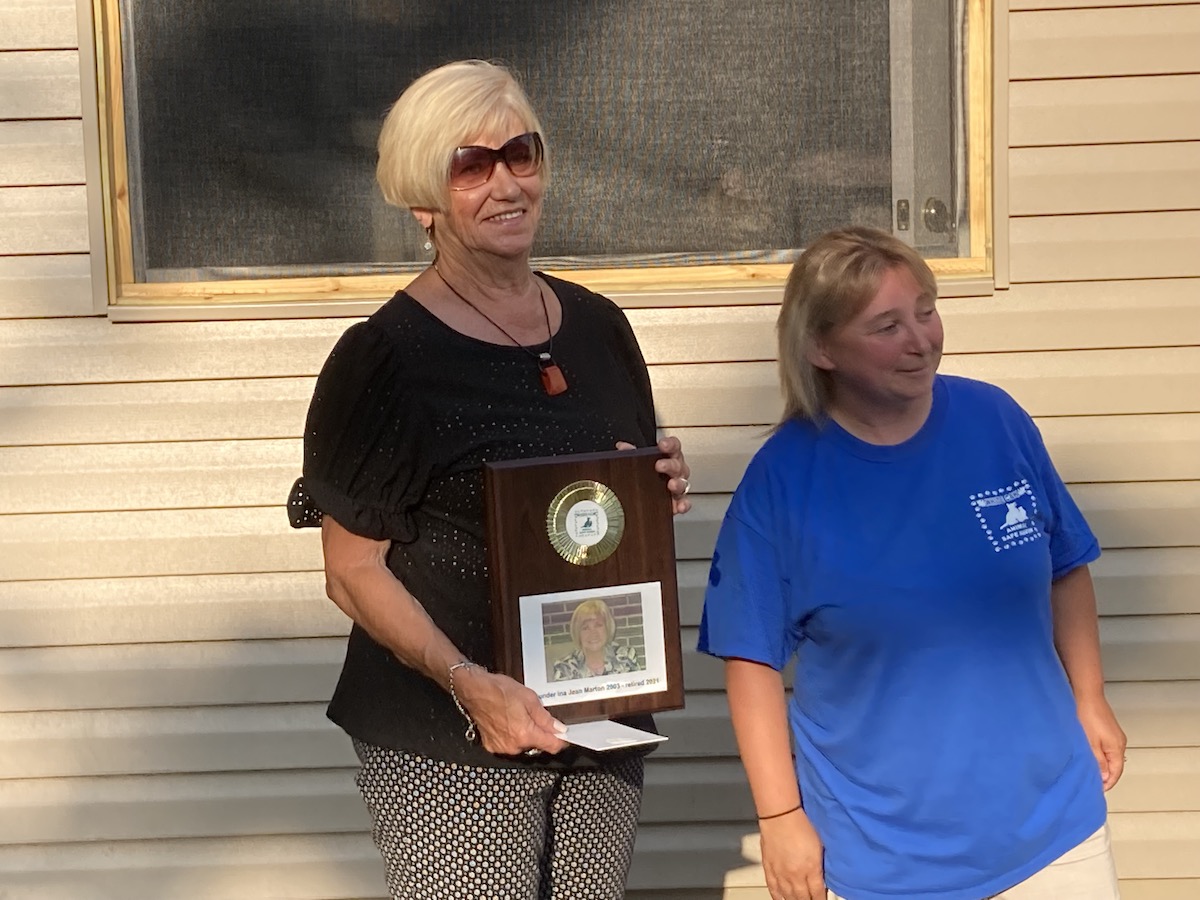 White Oak Mayor Ina Jean Marton, founder of the animal shelter, with shelter director Laura Massie. (Sarah Turnbull photo for Tube City Almanac)
---
It took 15 Rotary members two-and-a-half months to build the structure after receiving a district grant. Unlike its predecessor, the new catio has glass windows and hardwood floors, with handmade shelves for the cats to sit on. Big Sanitation, AR Chambers and Supply and Keystone Basement System provided the building materials.
"It's been functional for a month now. The cats love the shelves – they've already made it their own," shelter director Laura Massie said.
The shelter currently houses 30 adoptable cats. But Massie says there are far more who need homes.
"We bring in more cats as they get adopted. It's been a bad kitten season, so our fosters are full. People are also surrendering their animals more because of COVID. Most of our cats are found outside, surrendered by their owners, or their owner has passed away."
White Oak Animal Safe Haven hosts meet and greets for their adoptable animals three to four times a week. To learn more, visit them online or call (412) 672-8901.
---
Sarah Turnbull is a freelance writer in Irwin. She can be reached at sarahturnbull323@gmail.com.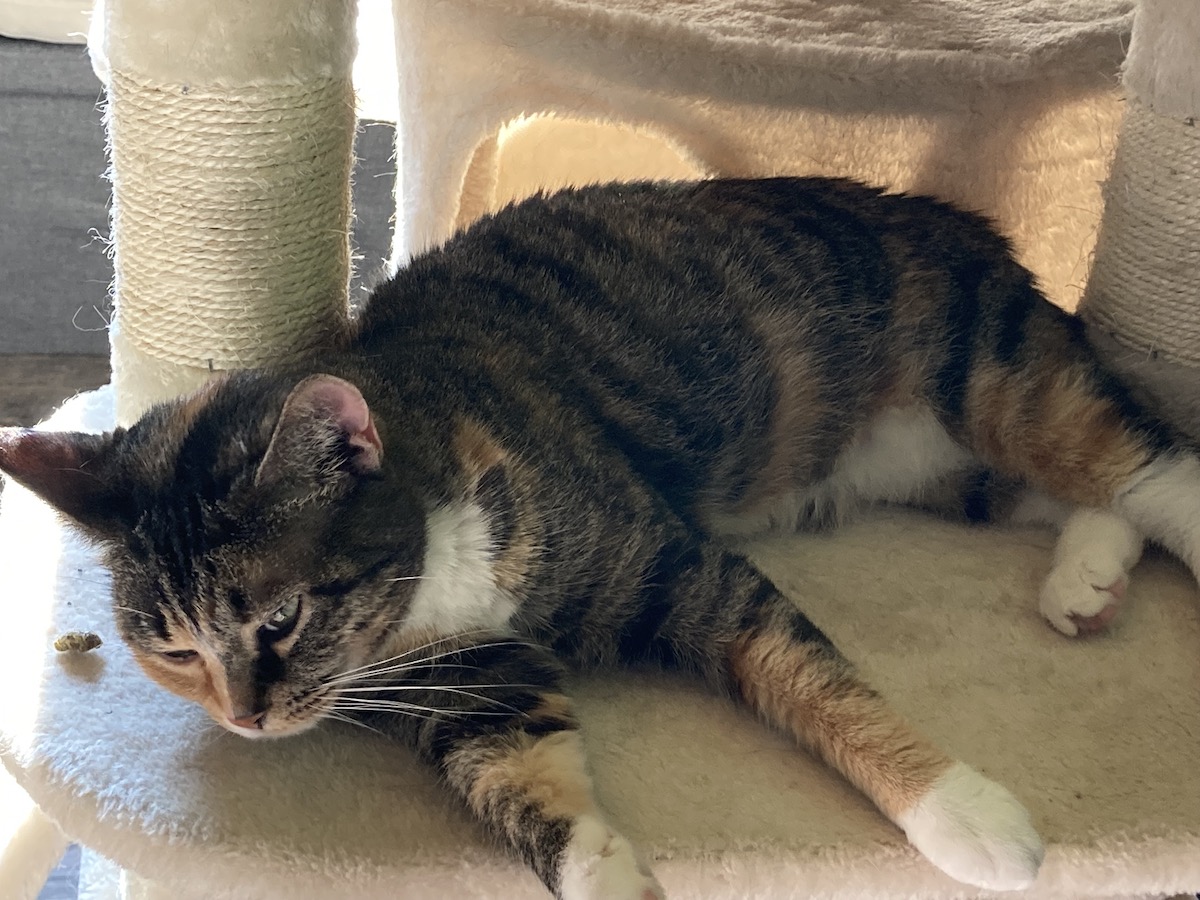 Cats available for adoption at White Oak Animal Safe Haven include Sabrina (above) and Janice (below). (Sarah Turnbull photo for Tube City Almanac)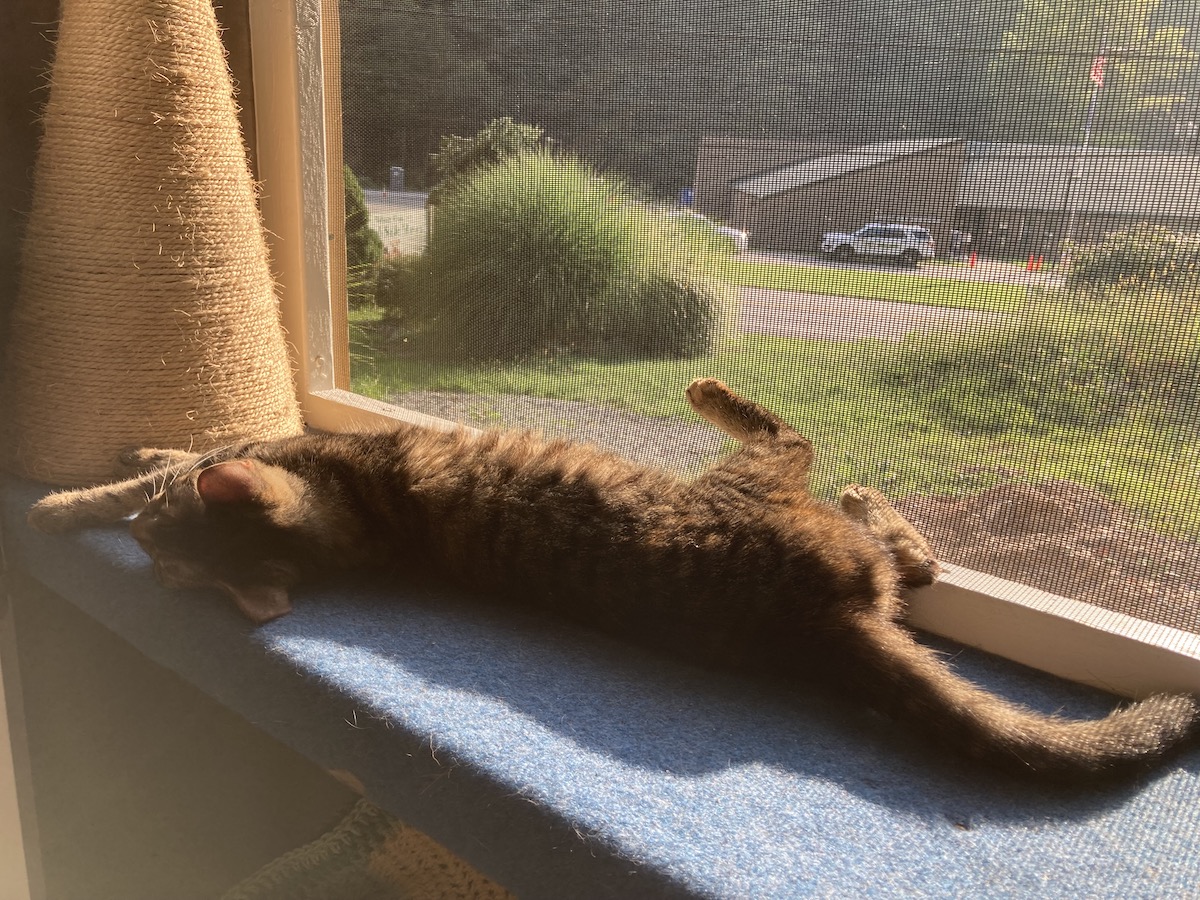 Originally published August 30, 2021.
In other news:
"Penn State to Re-Dedi…" || "City Council OK's Dem…"