(Advertisement)
Tube City Community Media Inc. is seeking freelance writers to help cover city council, news and feature stories in McKeesport, Duquesne, White Oak and the neighboring communities. High school and college students seeking work experience are encouraged to apply; we are willing to work with students who need credit toward class assignments. Please send cover letter, resume, two writing samples and the name of a reference (an employer, supervisor, teacher, etc. -- not a relative) to tubecitytiger@gmail.com. (4-11-2023 to 4-30-2023)
To place your ad, email tubecitytiger@gmail.com.
Ads start at $1 per day, minimum seven days.
Developer seeks permission to erect fence around St. Joe site
By Siana Emery
The Tube City Almanac
September 09, 2021
Posted in: Port Vue News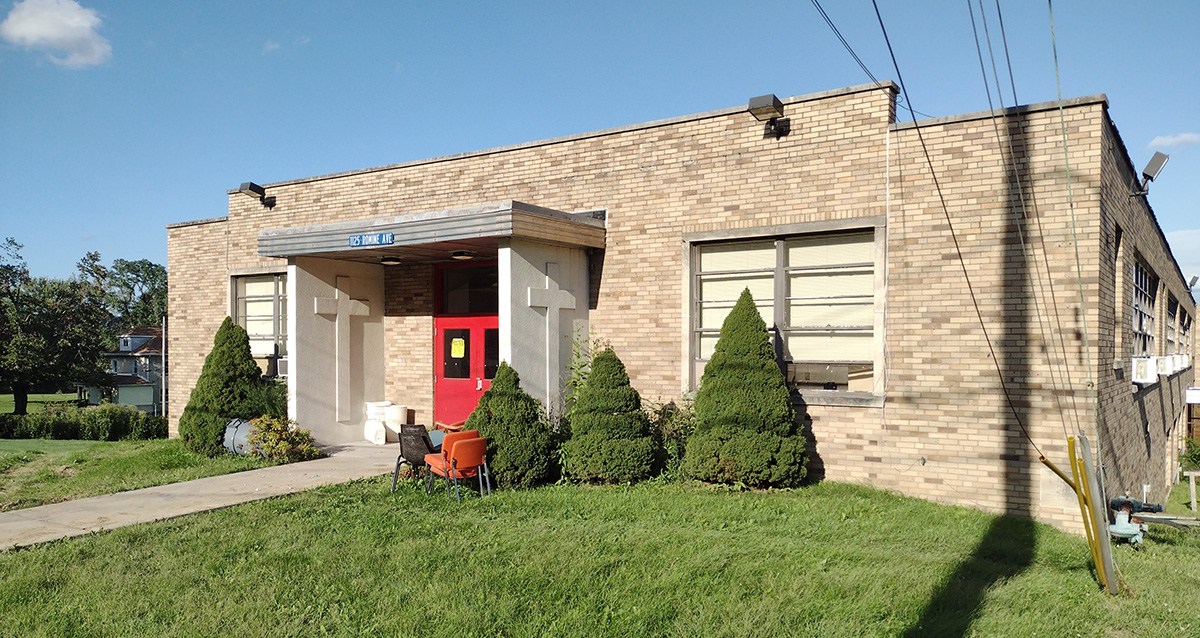 (Tube City Almanac photo)
What appears to be cleanup work has gotten underway at the former St. Joseph's Roman Catholic Church and School in Port Vue, but development plans for the site haven't yet been revealed.
Port Vue officials have scheduled a zoning hearing for Friday morning to consider a request from the property owner, Yarborough Development Inc., to erect a six-foot fence around the property.
But after Wednesday's council meeting, borough officials said the company has not yet made public what it intends to do with the site at 1125 Romine Ave.
Yarborough Development is a Port Vue-based full-service contractor, working largely on educational, governmental and housing projects. The company has not responded to requests for comment.
Allegheny County property records indicate the 6,500-square foot building and the nearly 3 acres of property on which it sits were purchased by Yarborough on March 24 for $150,000.
Built in 1954, the site was formerly St. Joseph's school and church. St. Joseph's Regional Catholic School closed its doors at the conclusion of the 2011-12 school year, after which it merged with the St. Angela Merici School in White Oak, forming Mary of Nazareth Catholic School.
The merger was in response to changing demographics and a trend of decreasing enrollment across area Catholic institutions, diocese officials said.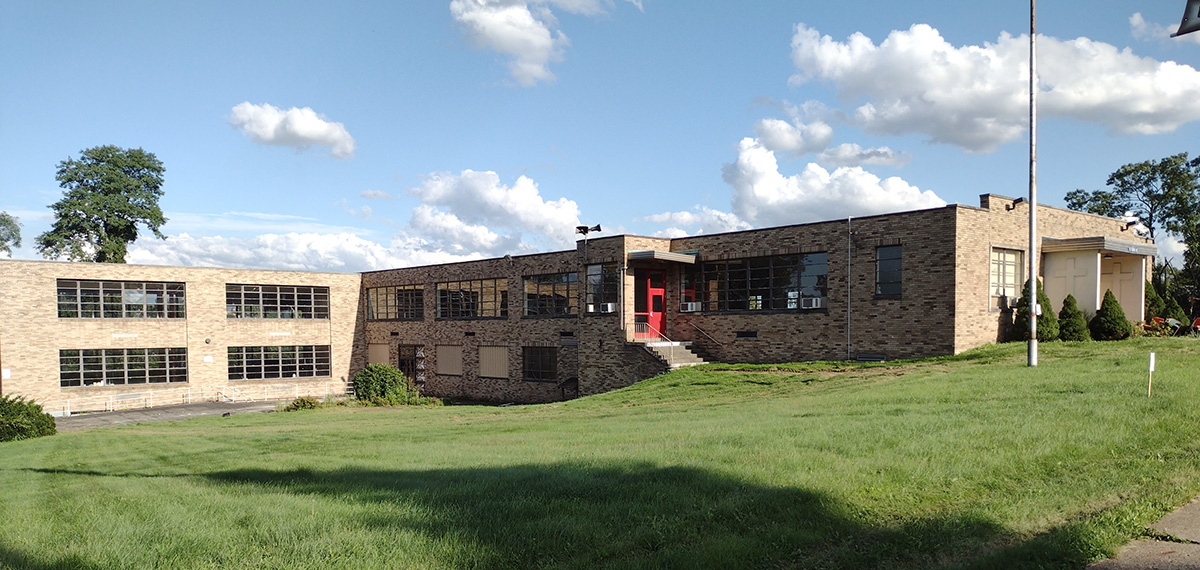 (Tube City Almanac photo)
---
At the time of its closure, St. Joseph's Regional Catholic School, which operated under St. Mark's Parish, served approximately 170 students from kindergarten to eighth grade, and employed 11 teachers. The school was a product of a 1984 merger of several McKeesport-area Catholic schools.
St. Joseph Church was founded in 1947, according to a borough history printed in 1976.
It merged with St. Eugene in Liberty Borough in 1993 to form St. Mark's Parish. Mass continued to be celebrated at the St. Joseph site until St. Mark Parish was merged into the new Sts. Joachim and Anne Parish, which has worship sites in Elizabeth Twp., Glassport and Liberty Borough.
In recent weeks, construction crews have been removing old school equipment, window treatments and other items from the building.
Workers recently removed the pews from the former church and piled them in the parking lot along Romine Avenue, painting "Free Wood" on one of them.
---
Editor's Note: This story was edited after publication to clarify the work appears to be cleanup, rather than construction.
Siana Emery is a freelance writer living in Pittsburgh's South Hilltop. She has also written for The Mennonite World Review, Goshen College Communications and Marketing and The Goshen College Record. She may be reached at sianaemery@gmail.com. Tube City Almanac Editor Jason Togyer contributed additional reporting.
Originally published September 09, 2021.
In other news:
"New LaRosa Club Welco…" || "State Adds $587K to V…"