To place your ad, email tubecitytiger@gmail.com. Ads start at $1 per day, minimum seven days.
Pleasure ride showcases Great Allegheny Passage between Munhall, McKeesport
By Submitted Report
The Tube City Almanac
September 16, 2021
Posted in: Announcements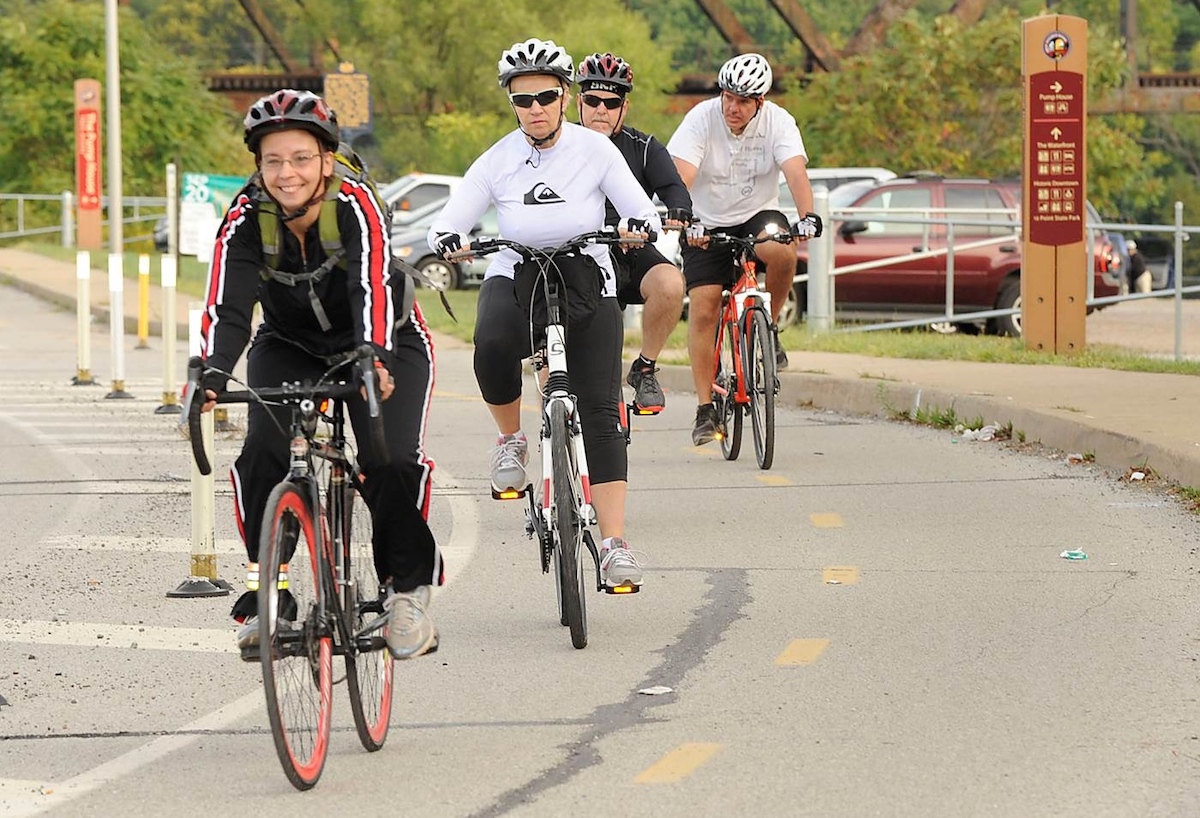 (Submitted photo)
---
The 10th anniversary Tour de Mon bike ride will return to the Great Allegheny Passage on Oct. 30.
U.S. Steel has returned as the presenting sponsor, said the Mon Yough Area Chamber of Commerce, which organizes the annual trek. The ride begins and ends at the historic "Pump House" near the Waterfront in Munhall.
"Tour de Mon" is a pleasure ride, not a race. Riders have their choice of going a full 20 miles to Boston and back; 15 miles to McKeesport and back; 10 miles to Pittsburgh's Hot Metal Bridge and back, or eight miles to Duquesne and back.
Events begin at the pump house at 8 a.m. and wrap up at 2 p.m., the chamber said.
The Robinson Power Band will perform in the afternoon, and there will be a live remote radio broadcast by Westmoreland County radio stations WKHB-FM (103.1) and WKVE-FM (103.9).
Registration through Sept. 30 costs $20 for adults, $10 for children under 18 and $50 for families, with a T-shirt included. After Sept. 30, registration increases to $25, $15 and $60, respectively, and a T-shirt is not guaranteed.

Participants may register online. For more information, call (412) 678-2450 or email director@monyoughchamber.com.
Originally published September 16, 2021.
In other news:
"'DumpBusters' Tackle …" || "Mon Valley HIV/AIDS W…"