(Advertisement)
Tube City Community Media Inc. is seeking freelance writers to help cover city council, news and feature stories in McKeesport, Duquesne, White Oak and the neighboring communities. High school and college students seeking work experience are encouraged to apply; we are willing to work with students who need credit toward class assignments. Please send cover letter, resume, two writing samples and the name of a reference (an employer, supervisor, teacher, etc. -- not a relative) to tubecitytiger@gmail.com. (4-11-2023 to 4-30-2023)
To place your ad, email tubecitytiger@gmail.com.
Ads start at $1 per day, minimum seven days.
By Staff Reports
The Tube City Almanac
November 28, 2021
Posted in: Port Vue News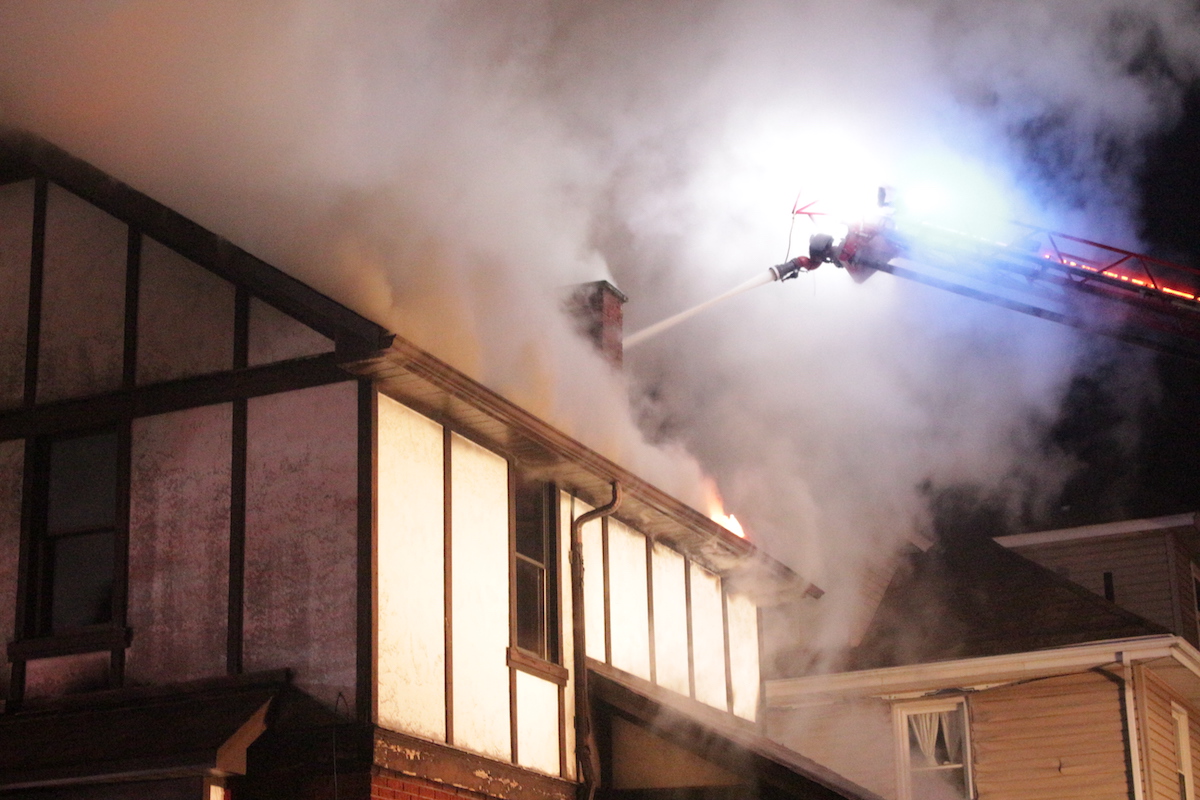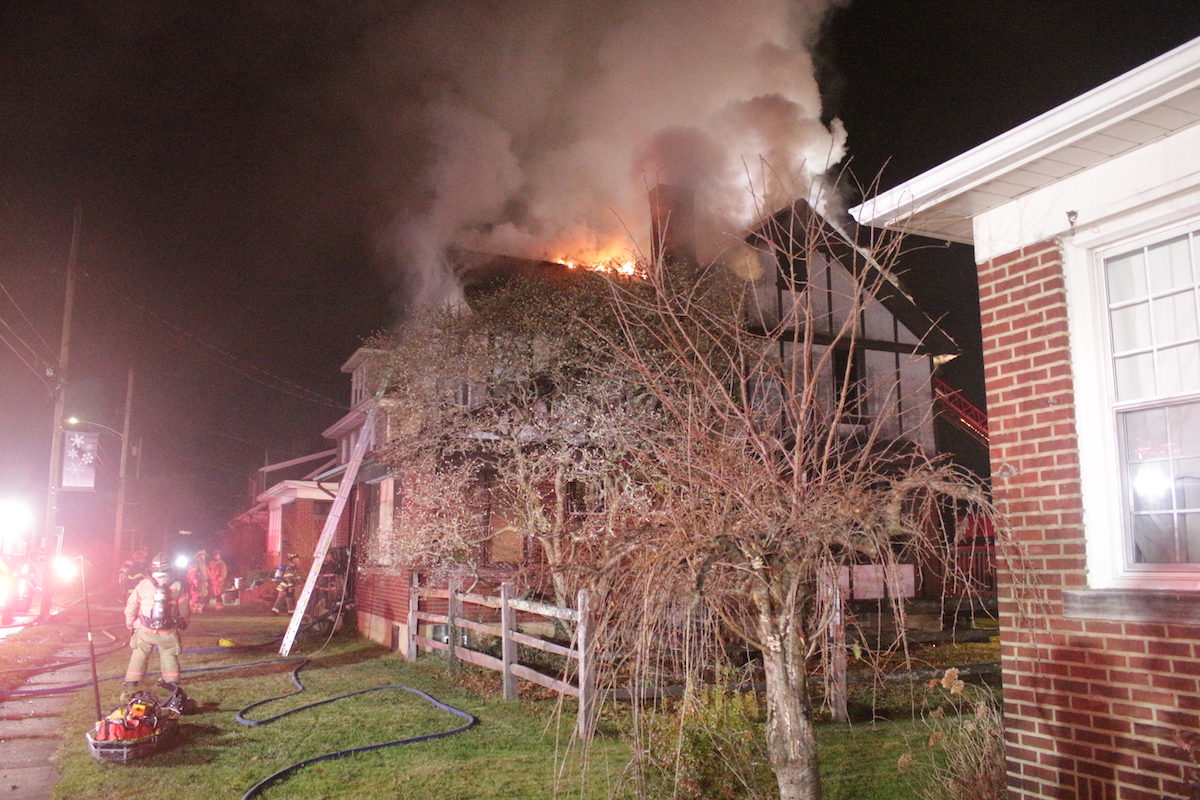 (Tube City Almanac photos)
Crews from Port Vue and several neighboring communities battled a stubborn house fire for several hours on Sunday morning.
A neighbor said he called 9-1-1 to report the blaze just after 1:30 a.m., and crews arrived to find flames and heavy smoke showing from the left side of the home at 905 Romine Ave.
The two-story wood-frame and brick house was reportedly unoccupied at the time, and Allegheny County tax records indicate the property is owned by a West Mifflin man.
In addition to Port Vue Vigilant Hose Co., firefighters from Dravosburg, Elizabeth Borough, Glassport, Liberty Borough, Lincoln Borough and McKeesport, along with crews from Blaine Hill, Duquesne Annex, Munhall No. 1 and White Oak No. 1. McKeesport Ambulance Rescue Service and the Salvation Army also responded along with Port Vue police.
Lack of water pressure hampered early efforts to control the blaze, firefighters said, and tankers from Lincoln Borough Volunteer Fire Co. shuttled water to and from the blaze.
The blaze was reported contained just before 4 a.m. and the last crews left the scene at about 7 a.m., emergency personnel said.
At least one firefighter was reportedly injured when part of a floor gave way inside the home, and a neighboring house sustained heat damage.
The Allegheny County Fire Marshal's Office is investigating the cause of the blaze.
Originally published November 28, 2021.
In other news:
"Downtown CVS Closes W…" || "Furry Friends Pay Vis…"