Customers directed to nearby Rite Aid locations
By Jason Togyer
The Tube City Almanac
November 24, 2021
Posted in: McKeesport and Region News

Updated with comment from CVS.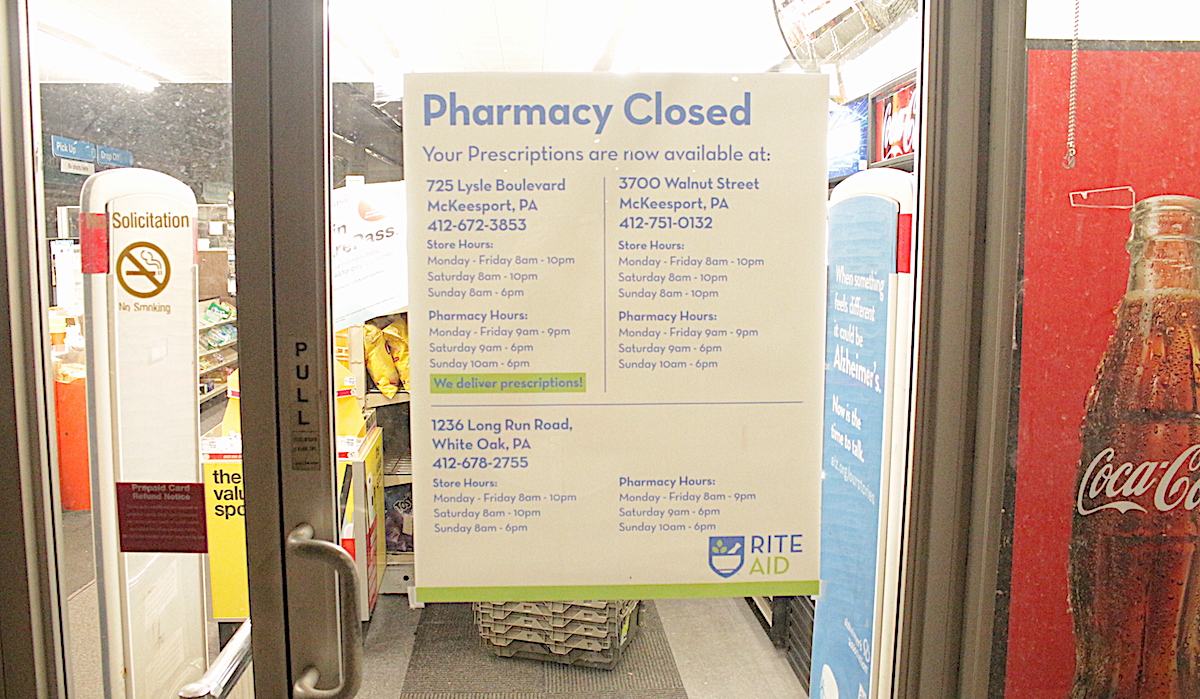 (Tube City Almanac photo)
---
Arrivals at Saturday's "Salute to Santa" parade who thought they might stop at the CVS Pharmacy on Fifth Avenue for a beverage or a snack got a lump of coal instead.
CVS "made the difficult business decision to close the CVS Pharmacy store located at 311 Fifth Ave. in McKeesport on Nov. 11," said Matt Blanchette, a spokesman at the company's headquarters in Woonsocket, R.I.
"We understand the disappointment of our closing store's neighbors and customers," he said. "The closure of this store is not a reflection of the hard work and dedication of our employees," and all employees were offered "comparable roles" at other CVS locations, Blanchette said.
Last week, CVS announced plans to close up to 900 stores over the next three years.
The Downtown location was formerly a Revco and, before that, a White Cross.
Although the store's lights were on and merchandise remained on the shelves last week, the doors were locked, and signs directed customers who needed prescriptions to Rite Aid locations on Lysle Boulevard, Walnut Street in the 11th Ward, and Route 48 in White Oak.
Phone calls to the CVS store were directed to Rite Aid on Lysle Boulevard as well.
Although Rite Aid is a competitor, Blanchette said prescriptions were transferred to that company's McKeesport and White Oak stores to "ensure that pharmacy customers had uninterrupted access to service."
On Thursday, CVS announced plans to close many of its retail pharmacies as part of the company's decision to focus on three lines of business, including sites "dedicated to offering primary care services," such as vaccinations and screenings.
"The company has been evaluating changes in population, consumer buying patterns and future health needs to ensure it has the right kinds of stores in the right locations for consumers and for the business," CVS said in a prepared statement announcing the closings.
According to Marketplace, a public-radio show focused on business, although some CVS stores will remain pharmacies or "HealthHUB" locations that sell health and wellness items, others are expected to become mini doctor's offices.
Dima Qato, who directs the Program on Medicines and Public Health at the University of Southern California, told Marketplace she expects CVS to close mainly those stores that serve lower-income customers.
"We know when pharmacies close, including chains, they're more likely to close in underserved low-income minority neighborhoods," Qato said, in a Marketplace episode that aired Friday.
According to a press release, CVS said it expects the closings to cost the company $1 billion to $1.2 billion in expenses, mainly connected to locations where leases are being terminated early. The McKeesport store is owned by CVS, according to tax records.
CVS has locations in Pleasant Hills and Turtle Creek. Unlike those stores, the McKeesport store did not have a parking lot and at 3,500 square feet, according to Allegheny County tax records, it was considerably smaller than those locations.
It also had not been substantially remodeled since CVS purchased Revco in 1997.
Blanchette said CVS remains committed to maintaining its presence in the region "and will continue to provide the community with outstanding service at our other stores nearby."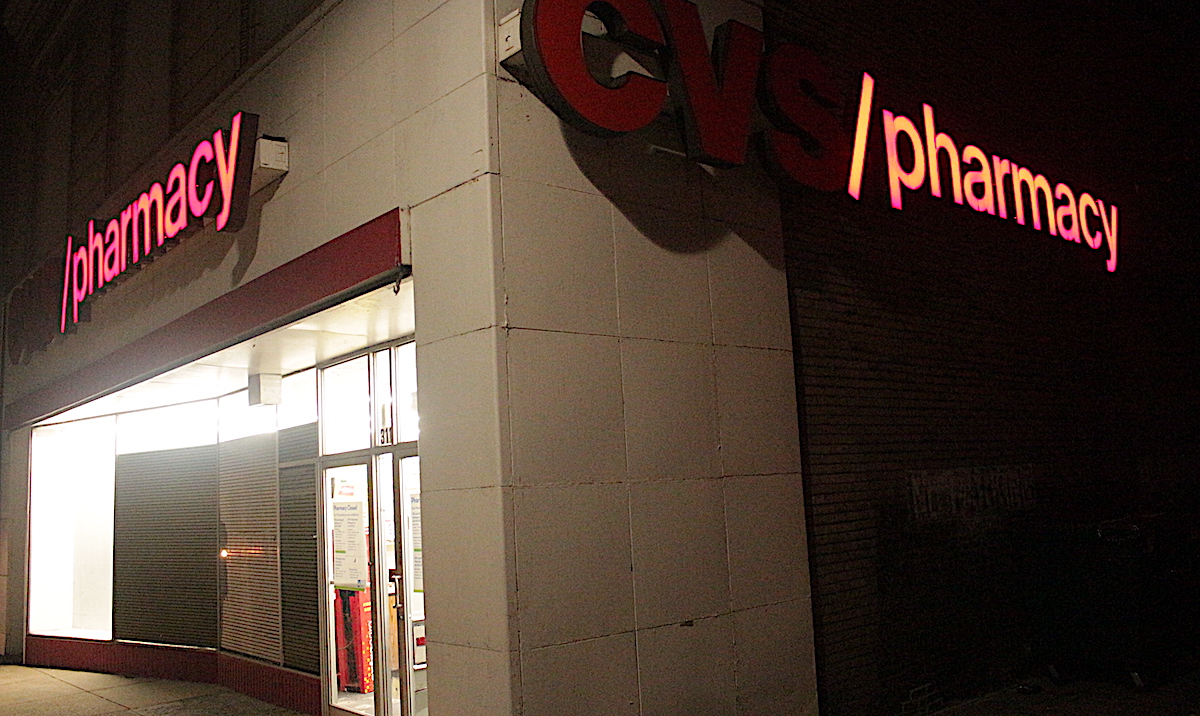 Originally published November 24, 2021.
In other news:
"Teen Suspect in Fatal…" || "Crews Battle Romine A…"