Hearing set for 6:15 p.m., council to vote afterwards
By Jason Togyer
The Tube City Almanac
November 30, 2021
Posted in: McKeesport and Region News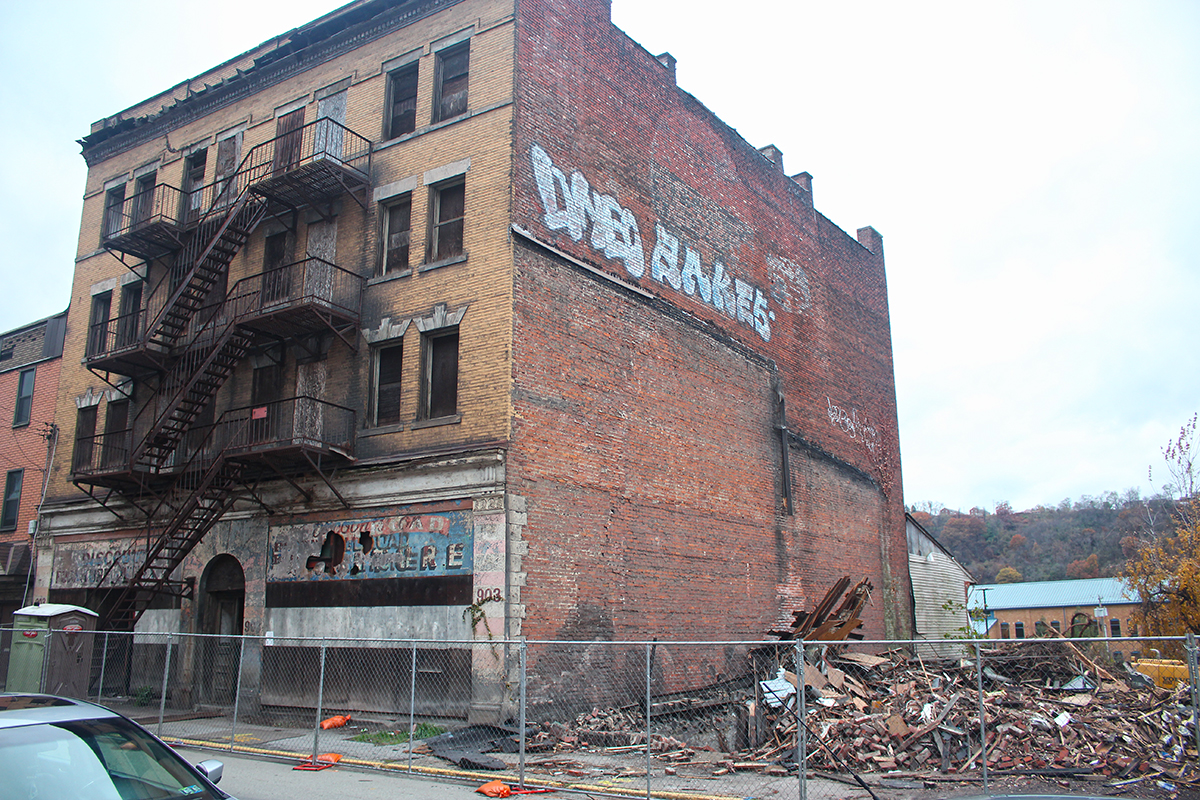 Buildings at 907 and 911 Fifth Ave., Downtown, were demolished in November with the help of funds from the Commonwealth Financing Authority, and the vacant furniture store at 903 Fifth Ave. is also scheduled to be torn down. Demolition of abandoned buildings will remain a focus on 2022, city officials said. (Tube City Almanac photo)
---
Demolition of vacant buildings, stabilization of residential neighborhoods and attracting new business development will remain key focuses of McKeesport's mayor in 2022.
City council will hold a budget hearing at 6:15 p.m. Wednesday at the Public Safety Building, 201 Lysle Blvd. at Market Street. Council is expected to vote on the budget at 7 p.m.
By law, the city is required to have a balanced budget.
Earlier this month, Mayor Michael Cherepko said some of the programs that the city wants to launch in 2022 — such a program to help homeowners get their roofs replaced — may be ambitious, but he's optimistic they can be funded.
"We're talking about doing a vacant property recovery program as well," the mayor told council at the November meeting. "We're also looking into a sidewalk (replacement) program. The problem is it's so expensive, and there's so much need."
The sidewalk replacement program, if developed, would be for owner-occupied properties, he said.
---
Demolition of abandoned properties will remain a focus of the city's redevelopment efforts under Cherepko's "McKeesport Rising" initiative.
The city has demolished about 300 vacant homes so far and hopes to do another 100 in 2022, Cherepko said.
In the Downtown business district, demolition of abandoned commercial buildings is underway along Fifth Avenue between Coursin and Center streets.
"We're doing the two buildings next to Lich Paper and McKeesport Candy Co., and then they'll start working on the block across from city hall," Cherepko said.
Several abandoned buildings also are being targeted in the area between Walnut and Olive streets, from Ninth to 13th avenues, he said.
---
Cherepko said he has "three sheets of paper" with businesses that would like to locate in McKeesport — if vacant land becomes available.
"We work hands on with everyone to try to eliminate any bureaucratic red tape," he said. "Our biggest advocates are the businesses who have already come here."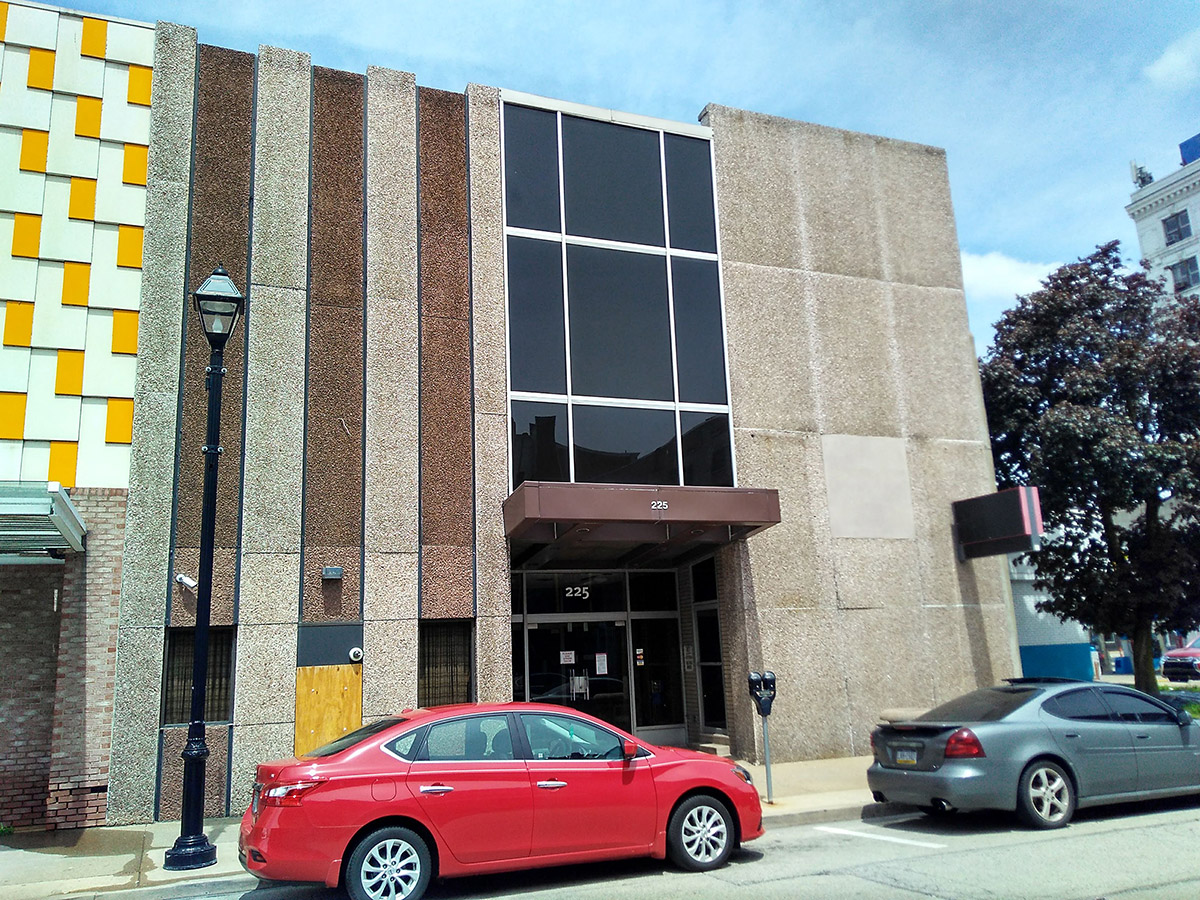 The former First Commonwealth Bank office at 225 Fifth Ave. was donated to the city in April. Officials would like to find a tenant for the property. (Tube City Almanac photo)
---
McKeesport officials and the city's Redevelopment Authority also are actively seeking buyers for vacant commercial properties that the city owns, officials have said, like the former First Commonwealth Bank office at 225 Fifth Ave.
The building was donated to the city by First Commonwealth after the bank decided to eliminate about 20 percent of its offices following the COVID-19 pandemic.
A.J. Tedesco, McKeesport community development director, said the bank building — which was previously a Great American Federal office — is well maintained and that the city will entertain offers.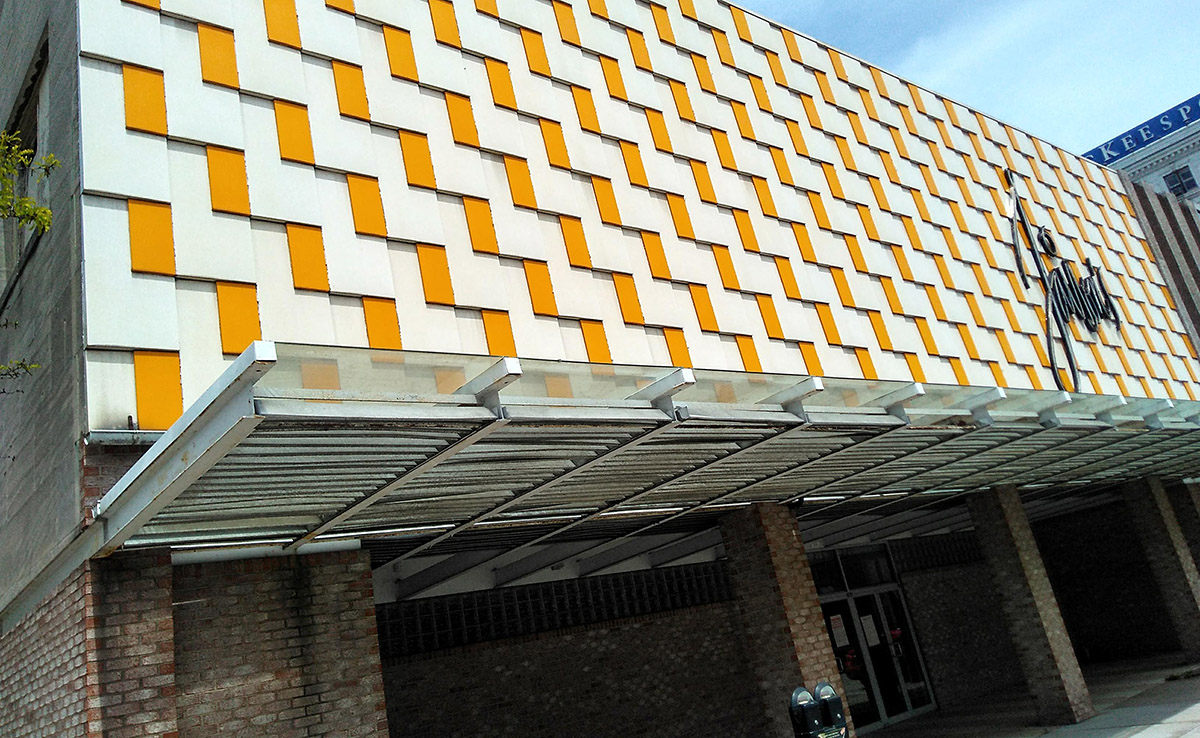 City officials have been battling the owner of the former Jaison's department store over alleged building code violations. (Tube City Almanac photo)
---
The First Commonwealth bank building is next to the former Jaison's department store, which was most recently used as a bingo hall. The structure has been vacant for at least a decade and is condemned.
McKeesport officials have been battling the owner of the Jaison's building, Pittsburgh real estate developer Barry Stein, over alleged building code violations. Stein also owns the former Midtown Plaza mall — now called the "Boulevard Shops" — along Lysle Boulevard.
In an interview this summer, Cherepko said the city was concerned that if First Commonwealth sold the bank building, it would wind up in the hands of a developer who would allow it to become blighted.
"Many owners of real estate wait to hit the lottery — they wait for someone to come in and give them a million dollars for their property," Cherepko told council. "If the city owns (a property) we don't worry about getting rich. We don't need to make big money on selling property. We look at it not as a sprint, but a marathon."
Originally published November 30, 2021.
In other news:
"PV Police Issue Warni…" || "Garden Club Celebrate…"