AARP warns of shortfalls in nursing homes across the state
By Jason Togyer
The Tube City Almanac
December 28, 2021
Posted in: McKeesport and Region News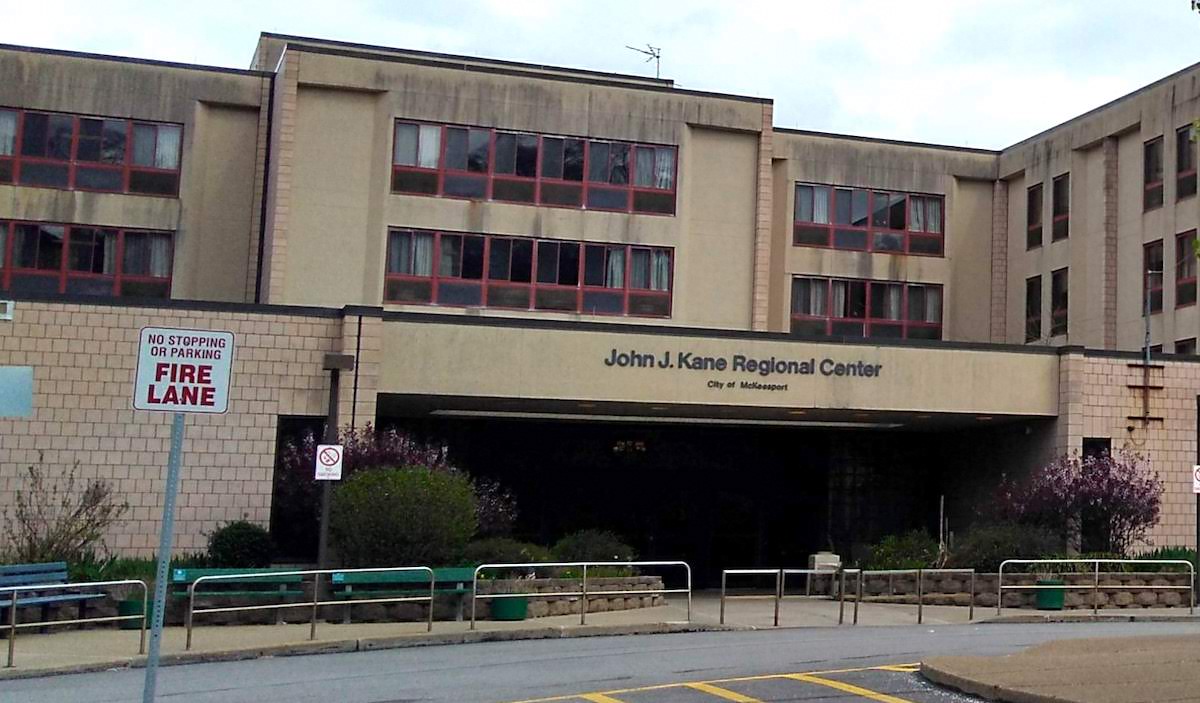 (Tube City Almanac file photo)
---
More than 92 percent of residents of the Kane Regional Center in McKeesport are fully vaccinated against the virus that causes COVID-19, said the administrator of Allegheny County's four public assisted living facilities for the elderly.
In addition, said Dennis Biondo, executive director of the Kane Community Living Centers, Kane employees are covered by Allegheny County's mandate that required workers to provide proof of vaccination by Dec. 1.
About 94 percent of workers responded positively before the deadline.
"We're keeping a close eye on it," Biondo said. "And we're keeping a close eye on our residents. I can't say that we never have any posititve cases, but most recently we've not seen any significant serious illness for a while."
On Dec. 16, AARP Pennsylvania reported that across the state, 75 percent of nursing home employees are fully vaccinated, as are 88 percent of nursing home residents. The advocacy group said it analyzed federally available data with the help of researchers at Miami University in Ohio.
Tube City Almanac asked two of the larger privately owned senior citizen residential facilities in the Mon-Yough area — The Palms at O'Neil in McKeesport and Point Pleasant Retirement Community in North Versailles Twp. — about their vaccination policies and rates.
Neither facility responded to requests for information.
In a release, Bill Johnston-Walsh, director of AARP Pennsylvania, urged nursing homes to be vigilant about making sure employees and residents receive boosters against the SARS-CoV-2 virus that causes COVID-19.
"Increasing vaccination rates — including boosters — among nursing home residents and staff is key to protecting our loved ones and getting the pandemic under control," Johnston-Walsh said.
AARP Pennsylvania estimated that statewide, fewer than half of nursing home residents, and less than 1 out of 5 nursing home staff members, have received a booster shot.
A booster shot is recommended by the U.S. Centers for Disease Control & Prevention at least six months after completing the initial vaccination.
The Kane centers are offering regular on-site vaccination clinics for employees and residents, Biondo said.
Of the remaining 7 percent of Kane residents who have not been vaccinated against COVID-19, he said, most have medical conditions that prevent them from receiving the vaccine.
"Or it could be someone who recently had COVID-19, or someone who is a new admission, in which case we would get them vaccinated as soon as they could," he said.
A few patients have refused the vaccine, "but not many," Biondo said.
The Kane centers, which also include facilities in Ross and Scott townships and the Glen-Hazel section of Pittsburgh, do not require visitors to show their proof of vaccination, but they are encouraged to be vaccinated, Biondo said.
They are also requested to wear a mask in the hallways and other common areas of the facilities, he said.
Kane McKeesport is certified for 360 beds. On Monday, the county reported there were two active cases of COVID-19 at the McKeesport facility. There have been five deaths from COVID-19 at the facility since March 2020 and 82 residents who have tested positive, according to county data.

Six employees at the facility are currently quarantined after recently testing positive, according to the facility's COVID-19 dashboard.
Originally published December 28, 2021.
In other news:
"Serra's Cleary Humble…" || "Thank You for Your Co…"