By Staff Reports
The Tube City Almanac
June 22, 2022
Posted in: McKeesport and Region News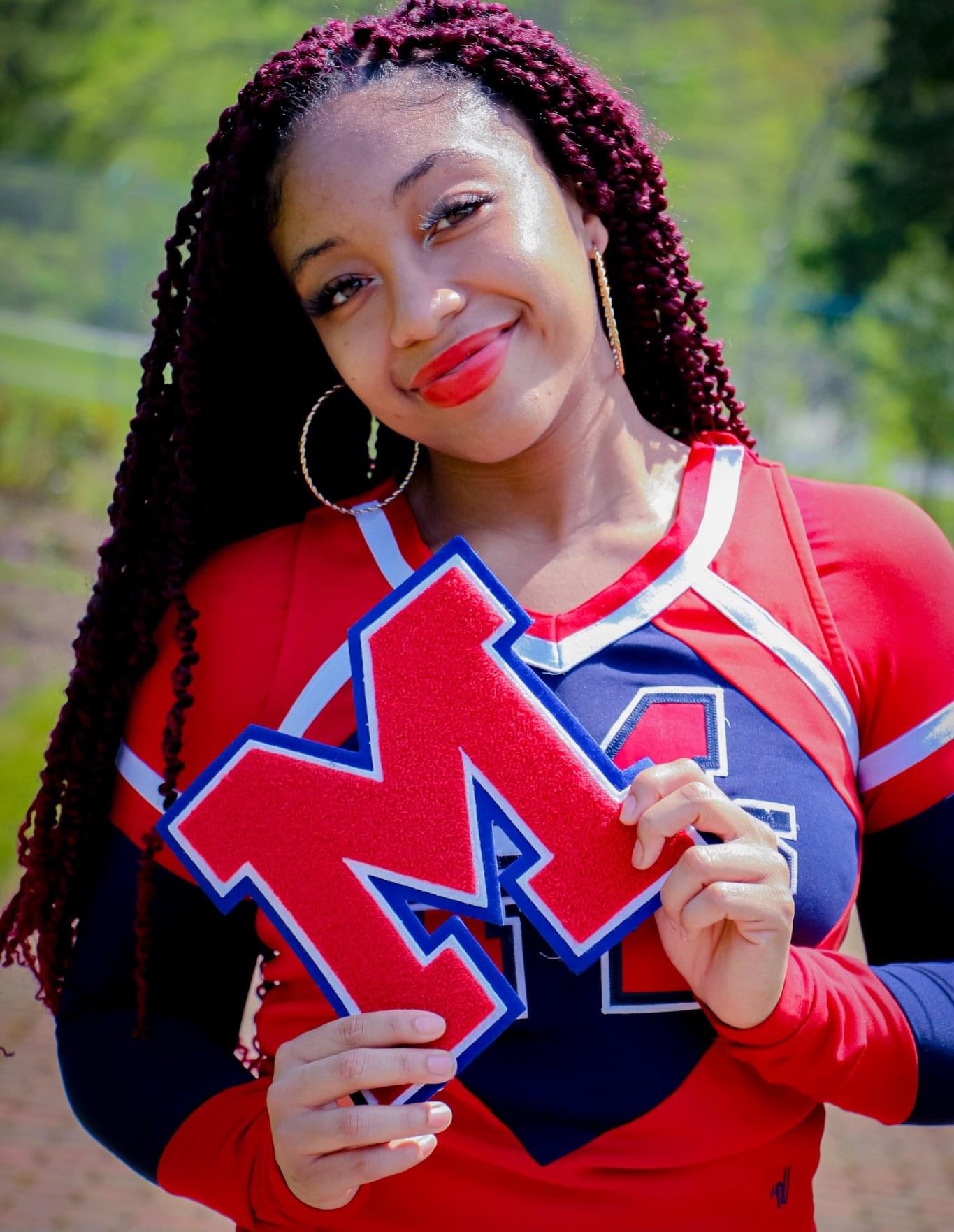 Scholarship winner Grace Walker (Submitted photo courtesy George and Fawn Montgomery)
---
A McKeesport Area High School graduate is one of 10 recipients of this year's James R. Roebuck Scholarships from the Pennsylvania Legislative Black Caucus.
Grace Walker, Class of 2022, will receive the $1,000 award during a virtual ceremony Thursday morning. The awards may be viewed online or via Facebook.
"Grace is a fantastic student but an even better person," said Dale McCall, head principal at McKeesport Area High School. "She has a very bright future ahead of her, and North Carolina A&T is very lucky to have her."
The awards were announced by state Rep. Donna Bullock of North Philadelphia. Students are selected based on their academic success, leadership, extracurricular activities, community participation and financial need.
"Providing some of our best and brightest students with financial help for the already exorbitant costs of college is something the PLBC is proud to do through our foundation," Bullock said. "We want to find a way to make sure the costs of going to college don't become a barrier to actually attending college for students who are qualified and want to be there. We're helping to shape the leaders of the future and should do our part at every turn."
Walker is the daughter of George and Fawn Montgomery of McKeesport. She plans to attend North Carolina A&T State University in Greensboro, N.C.
"Thank you to the PBLC for selecting me for this scholarship," Walker said. "It means so much to be chosen among my peers. I truly appreciate the recognition and am looking forward to continuing my studies at North Carolina A&T."
Walker's parents said they were extremely proud — and thankful — that her achievements were being recognized by the PLBC.
"Huge thanks to them for this scholarship," Fawn Walker said. "Everything helps when you're sending a kid to college, so we're grateful."
Winners of the scholarships must be Pennsylvania residents, persons of color, a graduating high school senior or a current undergrad, and enrolled in a full-time, accredited two- or four-year college or university.
"Grace is an amazing young lady and will missed by the MASD community," said Tia Wanzo, acting school district superintendent. "This honor is well-deserved. She will certainly do great things at North Carolina A&T."
Other scholarship recipients, their hometowns and the colleges or universities they are attending include:
• Mikeiyah Bennett, Pittsburgh, Temple University
• Jasmine Easley, Upper Darby, St. John's University
• Ryan Ellison, Wyncote, Duquesne University
• Mikel Hackel, Elkins Park, North Carolina A & T
• Brianna Mobley, Philadelphia, North Carolina A & T
• Joy Richardson, Philadelphia, no college listed
• Stephanie Toledo, Penbrook, Shippensburg University
• Cameron West, Philadelphia, Hampton University
• Daianna Williams, Philadelphia, Louisiana State University
The scholarships, presented annually, were renamed in 2021 for retired state Rep. Jim Roebuck Jr. of West Philadelphia. He is a former chairman of the House Education Committee and former member of the PLBC who represented the 188th Legislative District in the Pennsylvania House of Representatives from 1985 to 2020.
Originally published June 22, 2022.
In other news:
"Duquesne Council OK's…" || "Youth Breathe Life In…"