(Advertisement)
Tube City Community Media Inc. is seeking freelance writers to help cover city council, news and feature stories in McKeesport, Duquesne, White Oak and the neighboring communities. High school and college students seeking work experience are encouraged to apply; we are willing to work with students who need credit toward class assignments. Please send cover letter, resume, two writing samples and the name of a reference (an employer, supervisor, teacher, etc. -- not a relative) to tubecitytiger@gmail.com. (4-11-2023 to 4-30-2023)
To place your ad, email tubecitytiger@gmail.com.
Ads start at $1 per day, minimum seven days.
By Jason Togyer
The Tube City Almanac
May 13, 2016
Posted in: McKeesport and Region News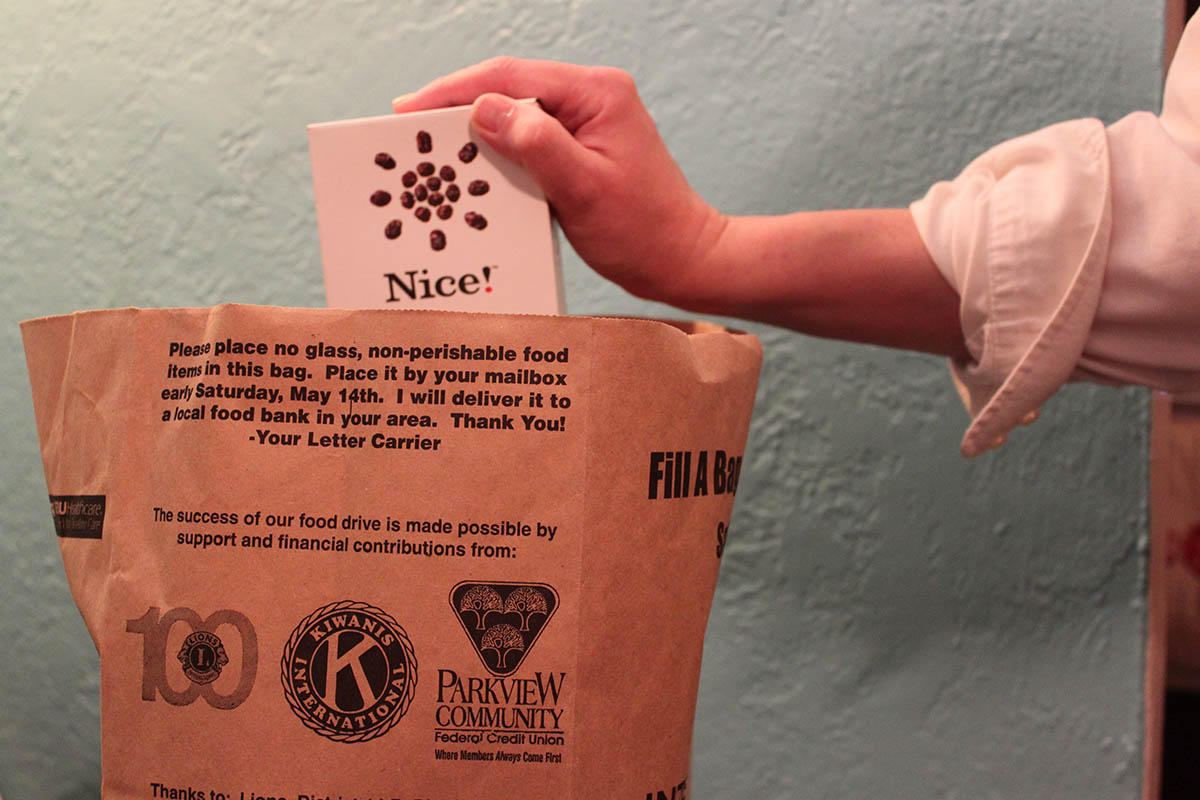 McKeesport-area letter carriers and volunteers are gearing up to do their part during the 24th annual nationwide "Stamp Out Hunger" food drive.
Organized by the National Association of Letter Carriers, the union representing nearly 280,000 active and retired U.S. Postal Service employees, the food drive last year collected 71 million pounds of food across the United States.
Residents are asked to place non-perishable food items into bags at their mailboxes for collection on Saturday.
In the McKeesport area, the collection will begin early Saturday morning, said Chuck Jarrell, food drive coordinator for Letter Carriers Branch 332.
The food collected stays in the areas where it's collected, he said.
"A big chunk goes to Greater Pittsburgh Community Food Bank -- about two trucks' worth," Jarrell said. "But to help with logistics we keep a lot as local as possible. White Oak's food is taken to Sampson's Mills Presbyterian Church food pantry, and food collected in the Boston area is collected for McKeesport's Salvation Army."
A spokesman for the National Association of Letter Carriers said the annual event is the largest one-day food drive in the United States. Since its inception, more than 1.4 billion pounds of food have been collected, the spokesman said.
The food drive is timed for the spring, the NALC said, because it's a time of year when food bank supplies are dwindling, and it's also just before the end of the school year, when many students lose access to free or reduced school lunches.
Some studies indicate that as many as 1 in 6 Americans have trouble buying enough food for their families.
"These are the households of single-parents with young children, grandparents helping to raise their grandchildren, college students or households that have a member who is a veteran or has served in the U.S. armed forces," said Fredric V. Rolando, NALC president, in a prepared statement. "These are folks who are doing everything 'right,' often working more than one job but still unable to make ends meet."
Other partners in this year's food drive include the National Rural Letter Carriers' Association, the United Food and Commercial Workers International Union, the United Way, the AFL-CIO, Valpak and Valassis Communications. In three cities --- San Francisco, New York City, and Greenwich, Conn. --- online donations are also being accepted through a website called stampyourgood.com. The online donation program is not yet available in the Pittsburgh area.
Local partners of the McKeesport area's food drive include Lions Club District 14-B, District 14-E, the McKeesport Lions Club and the Mon River Fleet Lions Club, the Kiwanis of McKeesport-White Oak and Wlikinsburg, and Parkview Community Federal Credit Union of McKeesport.
(Denise L. Ritter photo for Tube City Almanac)
Originally published May 13, 2016.
In other news:
"Heritage Center Event…" || "Art Group Opens Annua…"