By Submitted Report
The Tube City Almanac
May 13, 2016
Posted in: Announcements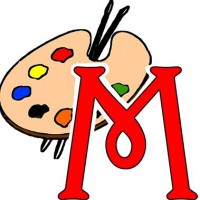 McKeesport Art Group opened its 58th annual Spring Art Show Friday night at Renziehausen Park's Jacob Woll Pavilion.
The show continues from 12 to 8 p.m. Saturday and 12 to 6 p.m. Sunday. Admission is free, and original art, print and other items ranging from pottery to fabric art will be available for purchase.
For more information, visit the group's website or call (412) 469-2710.
In conjunction with the art show, the Garden Club of McKeesport will hold a "flea-tique" flea market from 8 a.m. to 2 p.m. Saturday. The event will be held at the Garden Club building next to the rose garden in Renzie.
Nearly 40 artists --- including amateurs and professionals --- are exhibiting in this year's show, with more than 130 works on display including watercolor and acrylic paintings, pastel drawings, mixed media work, photographs, fabric art and jewelry.
Judging this year's show was Bill McAllister, a Pittsburgh native who worked for 36 years as a set designer for major TV and film productions at studios in Hollywood, including Desilu, Walt Disney, 20th Century-Fox, MGM, Columbia Pictures, Universal, Lorimar, Warner Brothers and a variety of independents.
He returned to the Pittsburgh area in 2005 and currently teaches painting at Pittsburgh Center for the Arts.
Awards were presented Friday to the following entrants:
Judge's Choice
Sylvia Henriquez, "Marriage Stance," watercolor
Rebecca Hibbs, "Hiker's Rest," acrylic
Barbara Jewell, "Sun Stroked," watercolor
Karen Johnson, "I See You," watercolor
Diane Holland Murray, "Goat's Beard on Montour Trail," pastel
Myla Pearce, "Blossom," photography
Joe Scobel, "The Yellow Towel," photography
Karen Thomas, "Nefertiti's Dream," other (jewelry)
Honorable Mention:
Mary Downes, "Optical Illusion," other media
Maria Kalning, "Sunrise," watercolor
Mary Beth Ponitz, "Morning Dance," photography
Denise L. Ritter, "Foggy Empire," photography
Pamela Price, "Dear Lizzie," watercolor
Louetta Romanchak, "Season to Season," mixed media
Rosemary Steele, "Grandma's House," watercolor
Marilyn Wagner, "Crossroads," acrylic
Jamie Zabelsky Mattson, "Nebula," oil
Garden Club of McKeesport Award
Rosemary Steele, "Peony," watercolor
Originally published May 13, 2016.
In other news:
"Local Letter Carriers…" || "Crime Stoppers Seeks …"