(Advertisement)
Tube City Community Media Inc. is seeking freelance writers to help cover city council, news and feature stories in McKeesport, Duquesne, White Oak and the neighboring communities. High school and college students seeking work experience are encouraged to apply; we are willing to work with students who need credit toward class assignments. Please send cover letter, resume, two writing samples and the name of a reference (an employer, supervisor, teacher, etc. -- not a relative) to tubecitytiger@gmail.com. (4-11-2023 to 4-30-2023)
To place your ad, email tubecitytiger@gmail.com.
Ads start at $1 per day, minimum seven days.
By Adam Reinherz
The Tube City Almanac
May 03, 2023
Posted in: Announcements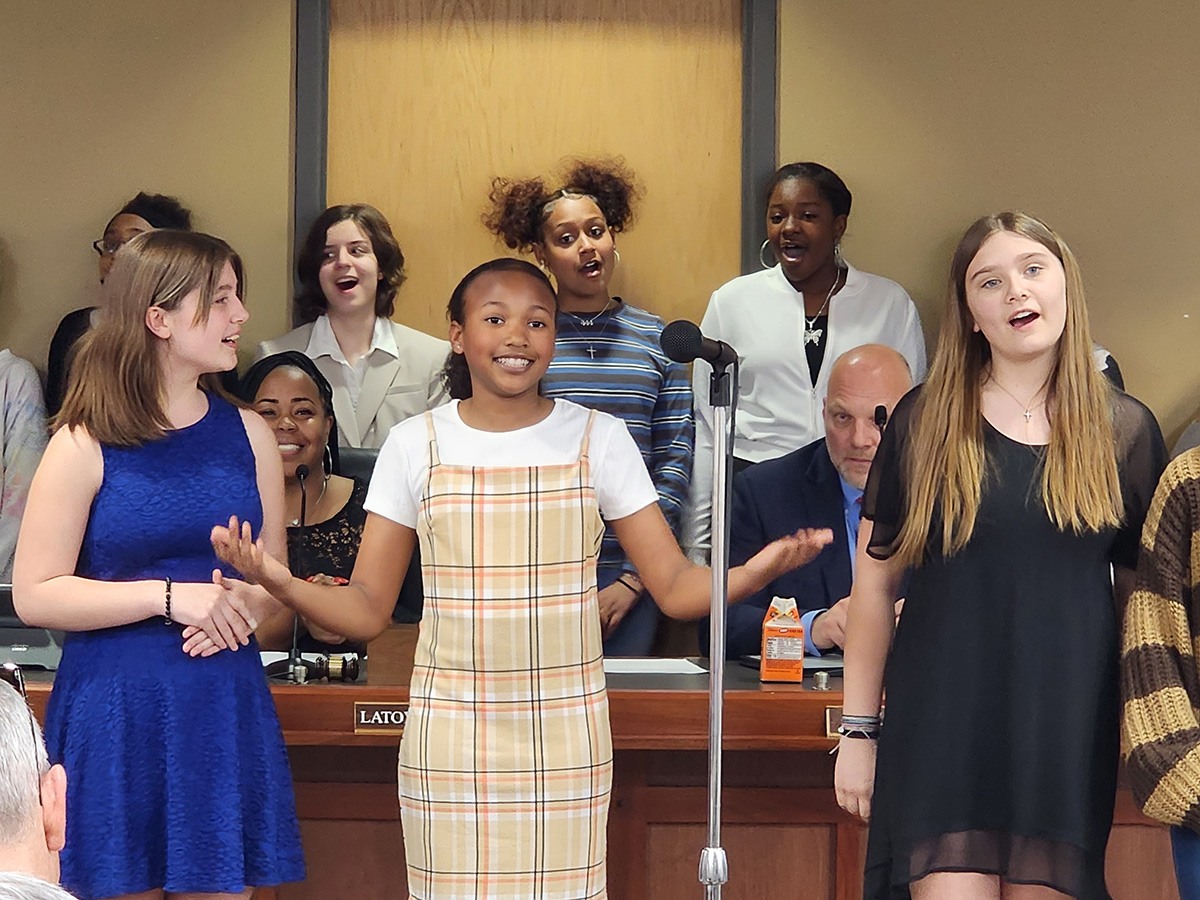 Both photos: Adam Reinherz for Tube City Almanac
Students from the Founders' Hall Drama Club will present "Disney's Beauty and the Beast, Jr." at 7 p.m. Thursday, Friday and Saturday (May 4 to 6) in the auditorium at Francis McClure Elementary School, 500 Longvue Drive, White Oak.
Last week, cast members previewed songs for members of the McKeesport Area School Board.
The box office opens at 6 p.m. each night of the show. The producer/director is Edward Moore, choreographer is Cassie Fedor, musical director is Drew DeCarlo and technical designer is Nathan Cross.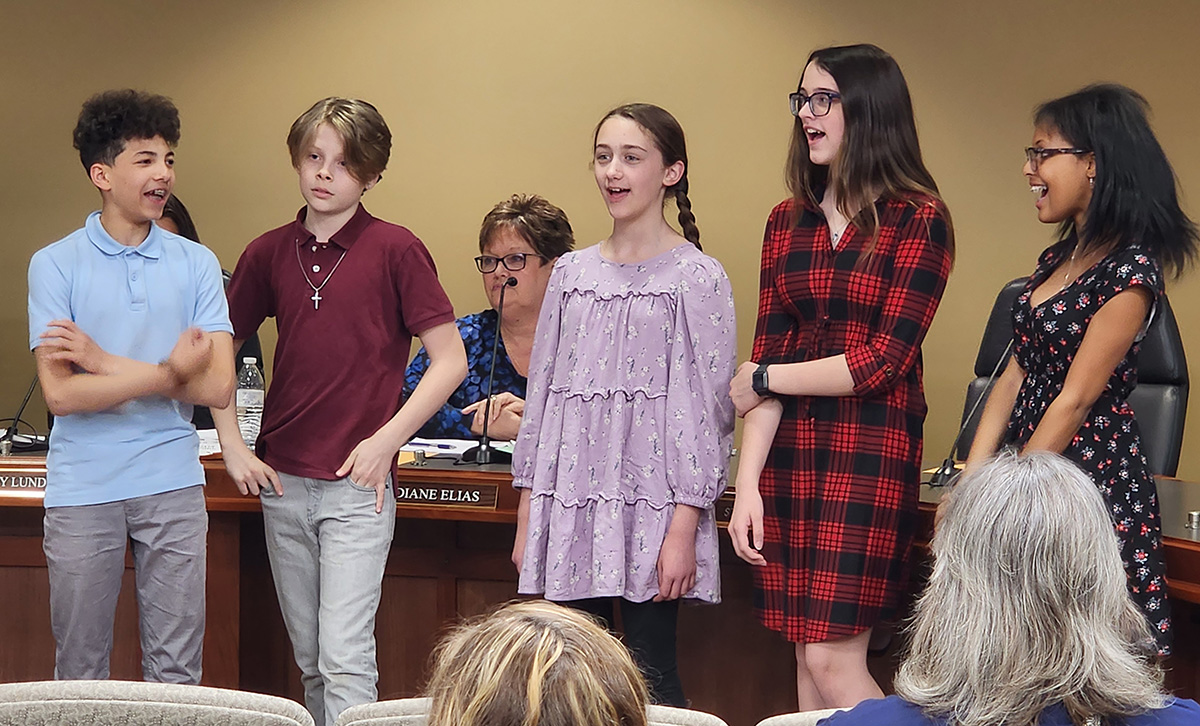 "I think that what works well in our district is that we have a theater program of middle school students who have been performing together for years. By the time they get to high school they're like professionals," Superintendent Tia Wanzo said, adding that this spring's high school musical, "All Shook Up," was "phenomenal."
"Hopefully you have the opportunity to see what will be a wonderful show," Wanzo said. "They're always really great."
Originally published May 03, 2023.
In other news:
"Editorial Cartoon: A …" || "Angora Gardens Holds …"