(Advertisement)
Tube City Community Media Inc. is seeking freelance writers to help cover city council, news and feature stories in McKeesport, Duquesne, White Oak and the neighboring communities. High school and college students seeking work experience are encouraged to apply; we are willing to work with students who need credit toward class assignments. Please send cover letter, resume, two writing samples and the name of a reference (an employer, supervisor, teacher, etc. -- not a relative) to tubecitytiger@gmail.com. (4-11-2023 to 4-30-2023)
To place your ad, email tubecitytiger@gmail.com.
Ads start at $1 per day, minimum seven days.
White Oak facility provided health, wellness programs
By Staff Reports
The Tube City Almanac
May 10, 2023
Posted in: White Oak News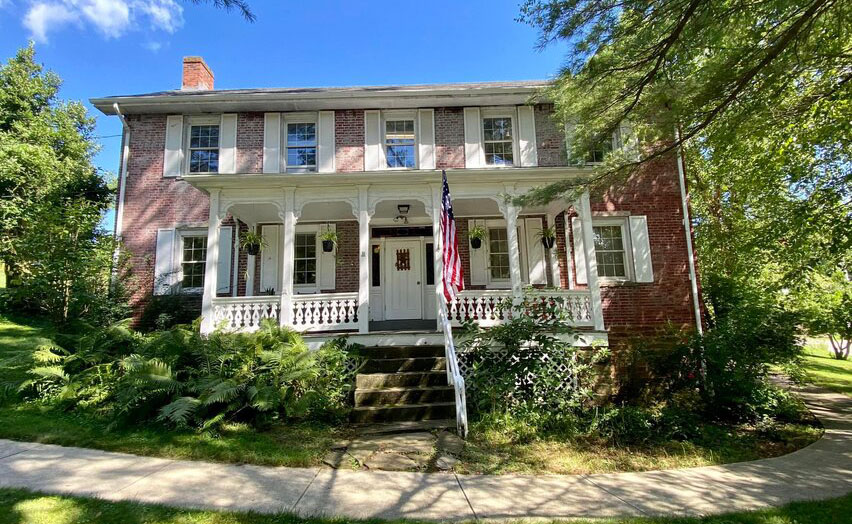 (Submitted photo courtesy of Angora Gardens)
---
Angora Gardens, a facility in White Oak that provides health and wellness programs — including occupational therapy for people with disabilities and mental health challenges — will close July 31.
The closure was announced Tuesday by Julie Pecora, program manager, in an email to supporters. The facility is located on Muse Lane, inside White Oak Park.
"As Angora Gardens operates solely on grant funding and donations that have been steadily declining, it has become increasingly difficult to maintain the center," Pecora said. "As such, Angora Gardens will be closing effective July 31."
The facility will be turned over to the Allegheny County Parks Department, which will assume operations "and decide how to utilize the space," she said.

Programming and activities will continue through July, Pecora said, adding "thank you for your support of this community resource."
Angora Gardens was created in 1989 by Mon Yough Community Services to offer occupational training for people living with mental illness and cognitive disabilities and recovering from addiction. The facility took its name from the angora rabbits that were raised on the property as a form of therapy for patients who needed to learn how to manage stress and anxiety.
Angora Gardens also operates a greenhouse that sells plants and flowers to the general public, and provides community fitness activities — including yoga and zumba — and other classes, including arts and crafts.
The facility is located on a three-acre site that includes the historic John J. Muse House, a mansion that was abandoned until being restored by volunteers in the 1980s. It is listed on the National Register of Historic Places.
A barn on the site was erected in 1989 by students from McKeesport Area High School Career & Technology Center.
The venue is also available for rental as a venue for small parties, including weddings and corporate events.
Mon Yough Community Services was a non-profit mental health provider founded in McKeesport in 1969. It merged into UPMC Health System in 2017 and now operates as UPMC Western Behaviorial Health at Mon Yough. Its offices remain in Downtown McKeesport.
According to a 2018 report filed with Allegheny County's Department of Human Services, Western Behaviorial Health at Mon Yough employed 350 people who served nearly 6,000 people per year.
Annual financial statements from 2015, 2016 and 2017 indicated that programming at Angora Gardens was budgeted at approximately $150,000 per year. UPMC's current public financial statements do not break down expenses at the program level.
Originally published May 10, 2023.
In other news:
"School Board Question…" || "Duquesne to Demolish …"