March 04, 2016 |
By Jason Togyer | Posted in: News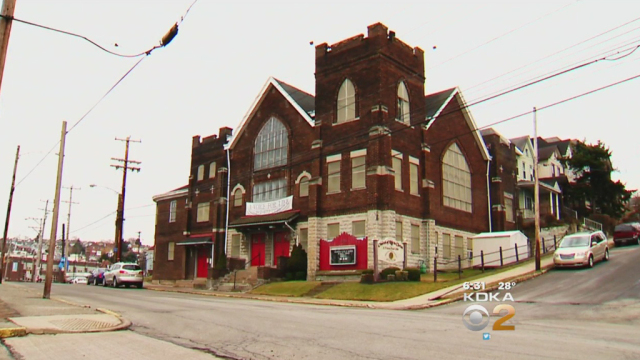 (Photo courtesy KDKA-TV, Pittsburgh) Correction appended, 1 p.m.
A Florida-based charity that investigates suspected cults says a McKeesport church manipulates and shames members of its congregation into doing what its pastor tells them to do, including tithing 10 percent of their income to the church.
Citing former members of the congregation, the charity claims those who disobey or attempt to leave the church are shunned.
An attorney has denied the accusations, calling them "specious and unfortunate," and that any misbehavior was done by people no longer affliated with Guy Miller Ministries, while the pastor attributed them to "misunderstandings."
But Families Against Cult Teachings, located in Aventura, Fla., near Miami Beach, claims that based on its own investigation, The Church of Life in Christ on Versailles Avenue, also known as Guy Miller Ministries, shows signs of being a cult.
A four-part expose on FACT's website attracted the attention of Pittsburgh KDKA-TV reporter Andy Sheehan, who aired a report during Wednesday's newscast.
On Thursday, Sheehan interviewed additional former members of the church, one of whom told Sheehan, "Absolutely. Absolutely, 110 percent it is a full-blown cult."
Read More