August 26, 2016 |
By Jason Togyer | Posted in: News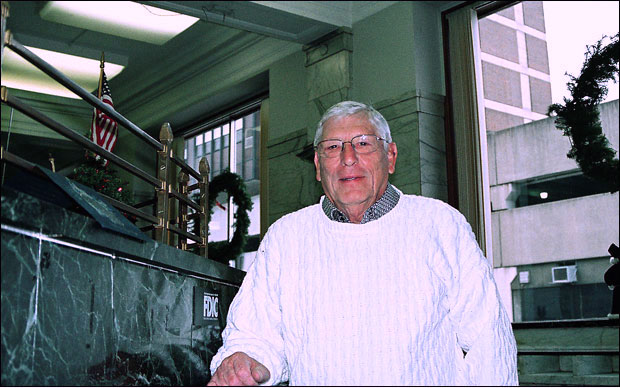 Above: Rege McLaughlin is shown in McKeesport city hall shortly after being sworn in as mayor in 2010. (Tube City Online file photo.)
. . .
McKeesport is "a good town, but a tough town," said state Sen. Jim Brewster, and former Mayor Rege McLaughlin was tough "both physically and mentally."
"I think he would like to be remembered as a guy who was willing to help anybody, but who didn't take any guff from anyone," said Brewster of McLaughlin, who died Tuesday at age 82 in a hospice in Mt. Lebanon.
Persons close to McLaughlin said the former mayor and city council president was suffering a recurrence of prostate cancer.
"Rege worked in the mill, so he knew what it was like to work hard," said Brewster, who served with McLaughlin on city council. "He had owned his own business. He was a family man. So there wasn't much that you could tell him that he didn't know something about."
McLaughlin's death is "a sad day for McKeesport," said Mayor Mike Cherepko, who also served with McLaughlin on city council and succeeded him as mayor.
"Rege was obviously a true public servant," Cherepko said. "He did whatever he could to make McKeesport a better place to live and work, and he was very well respected, not just in his capacity as mayor, but because he had such deep ties to the community."
Read More