September 22, 2023 |
By Adam Reinherz | Posted in: McKeesport and Region News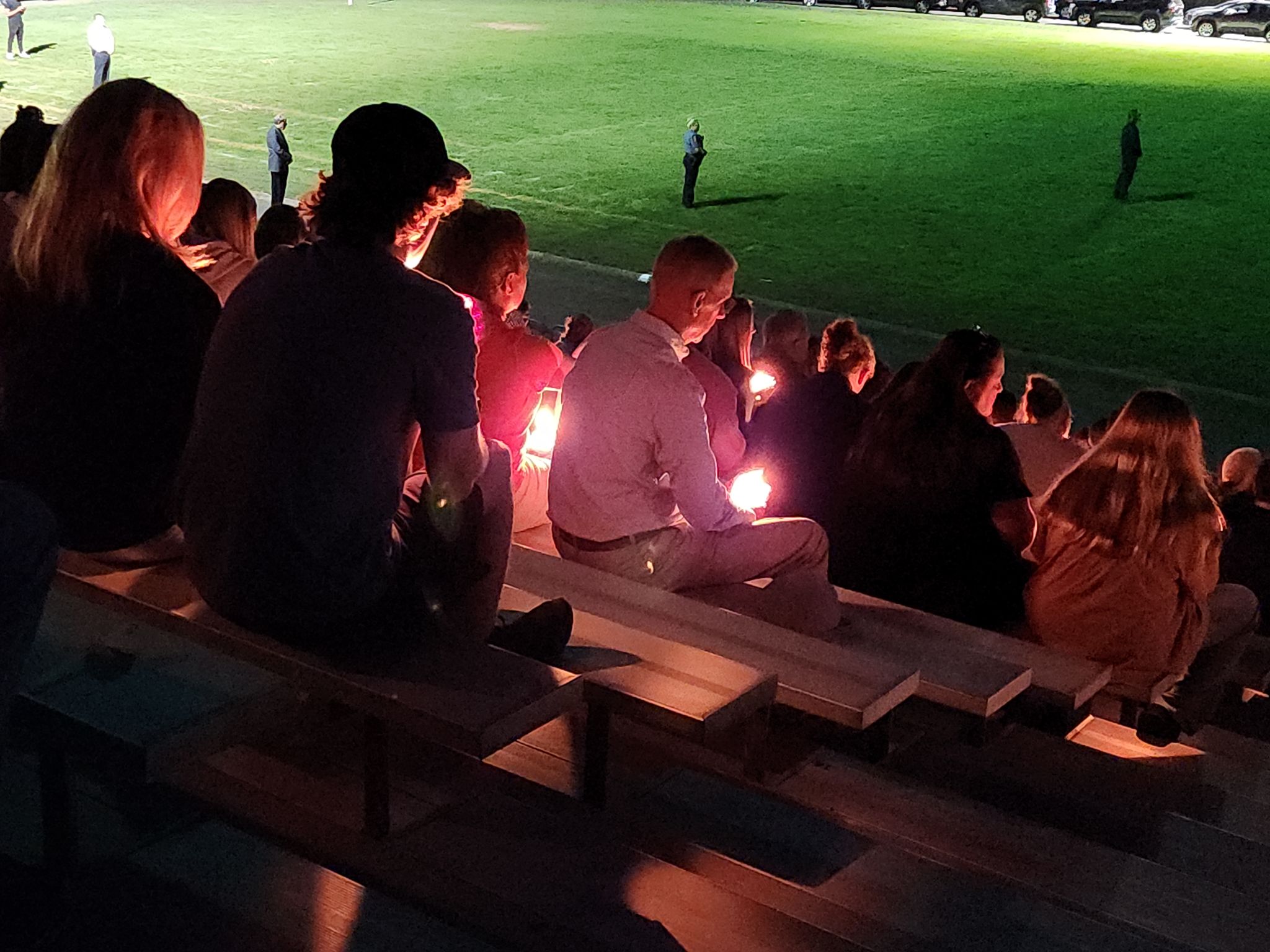 Students, teachers and members of the McKeesport-area community hold candles during a prayer service Thursday night for Samantha Kalkbrenner. (Photo by Adam Reinherz for Tube City Almanac)
---
A Thursday evening prayer service in memory of Samantha Kalkbrenner brought hundreds to McKeesport's Serra Catholic High School.
As hymns were sung and candles held, mourners recalled Kalkbrenner, a 15-year-old sophomore from Dravosburg who died tragically Sept. 20 following a crash between a car and a Serra school van at the intersection of Richland and Third avenues in Dravosburg. Kalkbrenner was a passenger in the van.
Five other people, including three other students, were injured in the collision.
A crowd of perhaps 400 people, including students, teachers, staff and members of the McKeesport community attended the vigil, held at the football stadium on the Haler Heights campus.

"Although she is no longer with us, her life will never be extinguished," Serra Catholic Principal Robert Childs said. "When our lives are difficult and seem unbearable we will remember her smiling face and her kind words."
Read More