(Advertisement)
Tube City Community Media Inc. is seeking freelance writers to help cover city council, news and feature stories in McKeesport, Duquesne, White Oak and the neighboring communities. High school and college students seeking work experience are encouraged to apply; we are willing to work with students who need credit toward class assignments. Please send cover letter, resume, two writing samples and the name of a reference (an employer, supervisor, teacher, etc. -- not a relative) to tubecitytiger@gmail.com. (4-11-2023 to 4-30-2023)
To place your ad, email tubecitytiger@gmail.com.
Ads start at $1 per day, minimum seven days.
Brewster's office to present plaque during Saturday event
By Chris Baumann
The Tube City Almanac
January 30, 2020
Posted in: Announcements, McKeesport and Region News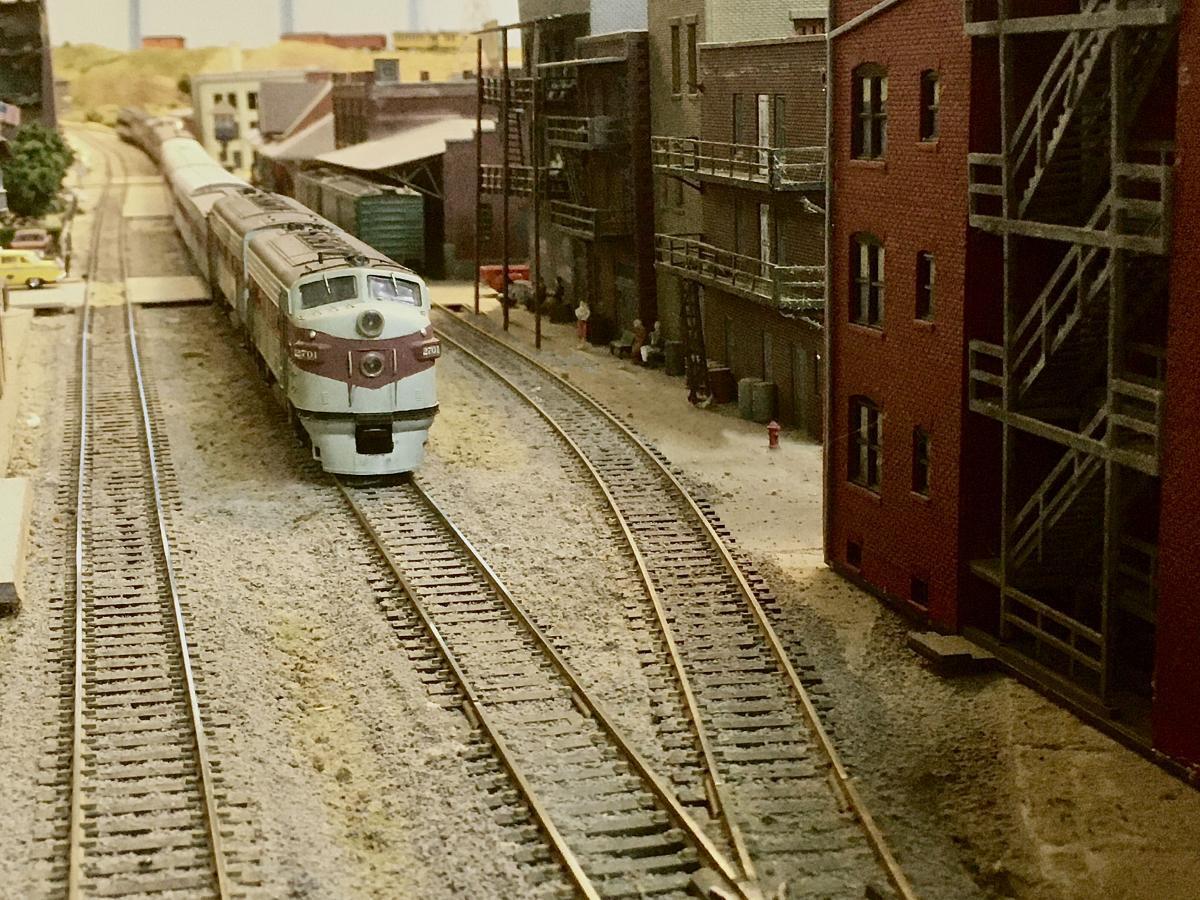 (Submitted photo courtesy McKeesport Model Railroad Club)
If you go...

70th Anniversary Open House

Where: McKeesport Model Railroad Club, 2209 Walnut St.

When: 1 to 7 p.m. Saturday

Tickets: Free

More information: 412-673-1100 or http://www.mckeesportmodelrr.com/
The McKeesport Model Railroad Club will celebrate its 70th anniversary with a free public open house from 1 to 7 p.m. Saturday at its headquarters, 2209 Walnut St.
The event will include the presentation of a commemorative plaque from the office of state Sen. Jim Brewster.
"I'm still learning a lot of the history myself," said George Sharp Jr., club president for the last two years. The original founders "were basically a group of (World War II) veterans with a common interest" in model railroading.
According to the club's website, the club started with "a small local newspaper ad in December 1949 [that] called for interested persons to meet ... to discuss the formation of a local model railroad club."
Since being officially chartered in 1950, the club has moved to many different locations. It settled in its current location in Christy Park in 1988 when club members decided to pitch in and finally purchase a permanent home of their own.
The club also has a traveling train display that has drawn interest from the community.

"Our traveling modular display has been useful for community outreach," Sharp said. "The display has traveled to Light Up Night and Kidapalooza in Pittsburgh. We've also taken it to a Light Up Night event in Jeannette and you will often see us at the Convention Center in Monroeville.
"It's been a great way to recruit members and get our information out there," he said.

"Model railroading is not just about putting a train on a track and watching it go around in circles," said Rob Mihalchik, who has been a devoted member of the club since 1991. "It involves electronics, carpentry, and scenery building," he said.
The club includes welders, graphic artists and even computer programmers that all work to preserve and improve the ever-evolving railroad display.

"I liked the hobby since I was a kid," Mihalchik said of his interest in model railroads. "My dad loved it, I love it, and now my son is doing it, too."

Sharp also said he has been interested in model railroads since he was a child, and has passed the hobby down to his two daughters. He and the rest of the club seek to maintain this interest in other young members of the community.

"Developing our youth program and getting youth interest is important to us," said Sharp when asked about plans for the club's future. "A family-friendly environment is something we really like to push for."
The club has been successful thus far in garnering interest from younger members, as the median age of its 32 members is now around 40 years old.
"We are a club that is always looking for members," Sharp said. "We still need building maintenance in order to continue and preserve the history here. All the support we can get from the public is awesome."

Members of the club meet two nights a week and membership starts at $12.50 per month.
---
Christopher Baumann is a freelance writer from Gibsonia. He may be reached at baumannc90@gmail.com.
Originally published January 30, 2020.
In other news:
"After Nearly a Centur…" || "Brewster: PennDOT Wor…"