(Advertisement)
Tube City Community Media Inc. is seeking freelance writers to help cover city council, news and feature stories in McKeesport, Duquesne, White Oak and the neighboring communities. High school and college students seeking work experience are encouraged to apply; we are willing to work with students who need credit toward class assignments. Please send cover letter, resume, two writing samples and the name of a reference (an employer, supervisor, teacher, etc. -- not a relative) to tubecitytiger@gmail.com. (4-11-2023 to 4-30-2023)
To place your ad, email tubecitytiger@gmail.com.
Ads start at $1 per day, minimum seven days.
By Submitted Report
The Tube City Almanac
March 22, 2020
Posted in: Announcements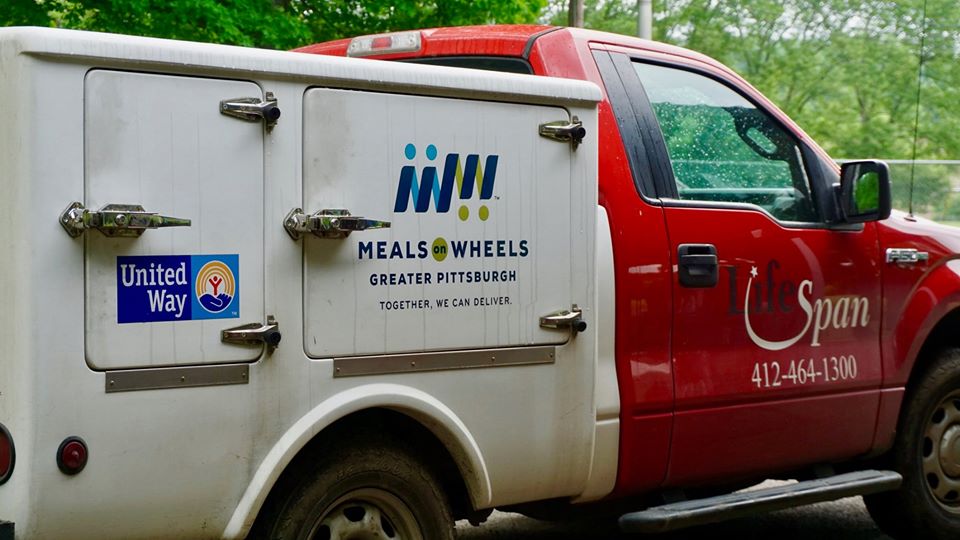 (Submitted photo via Facebook)
Meals on Wheels deliveries continue for residents who are served by LifeSpan, but the organization's seven community resource centers for senior citizens are closed to the public.
A spokeswoman said the closures are to comply with Gov. Tom Wolf's order closing all non-essential businesses.
In addition to its senior resource centers, LifeSpan provides assistance to caregivers of older adults as well as care management and helps investigate allegations of possible elder abuse.
All programs except for the senior centers are operating, but with modifications in place to protect the health and safety of both consumers and staff, the spokeswoman said.
Senior citizens in the Mon Valley who need assistance or have questions may call the Versailles office at (412) 664-5434, or the Homestead office at (412) 464-1300.
People who have questions about Meals on Wheels services from LifeSpan should call (412) 464-1300, ext. 133 or ext. 153.
Originally published March 22, 2020.
In other news:
"Viewpoint: Spring Arr…" || "Steel Valley, Salvati…"